Matt James Hints A Union With Ex Rachael Kirkconnell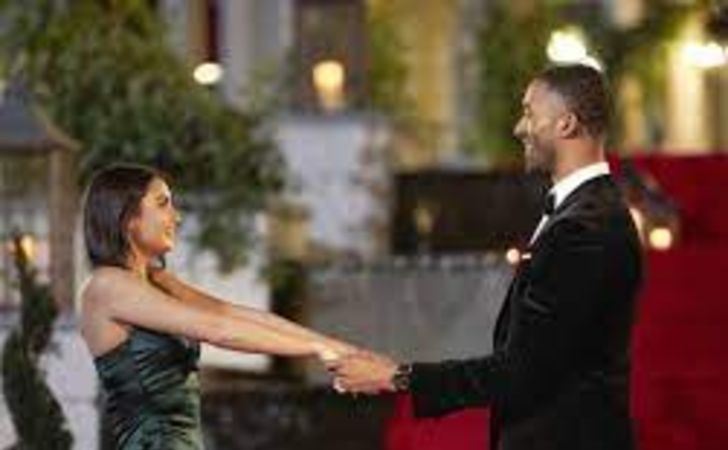 The Bachelor's Matt James On Possible Union With Ex-Rachael Kirkconnel.Full Story Here!
The Bachelor's first leading black man Matt James had broken up with Rachael Kirkconnel off camera after pictures of Rachael attending Antebellum-themed-party in 2018 had surfaced. A party that has been a ritual among white elite racists for centuries. Matt had chosen Rachael at the season finale, offering her the rose and making her the ultimate winner, only to abandon her after her racism scandal.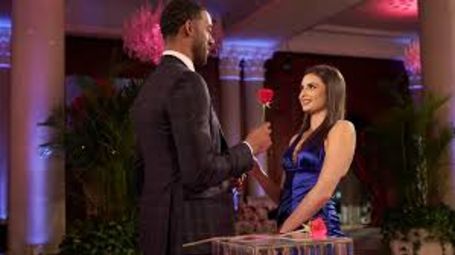 Matt James had broken up with Rachael after the racism scandal surfaced,
Photo Source: technotrenz
Matt, on his split with Rachael, said, "I had to take a step back for you to put in that work that you outlined that you needed to do, and that's something that you gotta do on your own, and that's why we can't be in a relationship," Rachael reportedly broke down during the emotional finale after her infamous breakup with Matt.
Check Out: Nicole Franzel And Victor Arroyo Receive Backlash For Maskless Wedding
An exclusive source told that everything depended on Matt now; Rachael is still very much in love with him and will take him back in a heartbeat. Rachael's words for Matt in the interview aftermath of the drama were, "I've never experienced a love like this. I don't see anyone else out there for me."
Matt James, in his podcast with Bill Simmons this Friday, hinted at his possible union with ex-Rachael.
Photo Source: Lenexweb
Matt James, in his recent appearance on the Bill Simmons Podcast, hinted at his possible union with Ex-Rachael. The Former Bachelor really subtly bared his inert feelings for Rachael in the podcast. When asked if he can take back Rachael Kirkconnel,his exact words were, "I don't think that anyone's irredeemable."
He further made his feelings clear by stating, "And, I think that for Rachael, there's a lot that we didn't discuss that we probably should've talked about. I probably should've asked more clarifying questions. And I'm giving her that space to do that."
Recommended: Cody Calafiore - Net Worth And Income Details Of Former Big Brother Winner
And for the record,"The Bachelor" fans and whole Twitter doesn't seem to stan Matt and Rachael's union.In fact, fans were very much disappointed when Matt chose Rachael over Michaelle Young in the finale.
For more information and news on your favorite stars, stay connected to Glamourfame.
-->