Mayrín Villanueva's Daughter, Romina Poza: A Glimpse into Her World!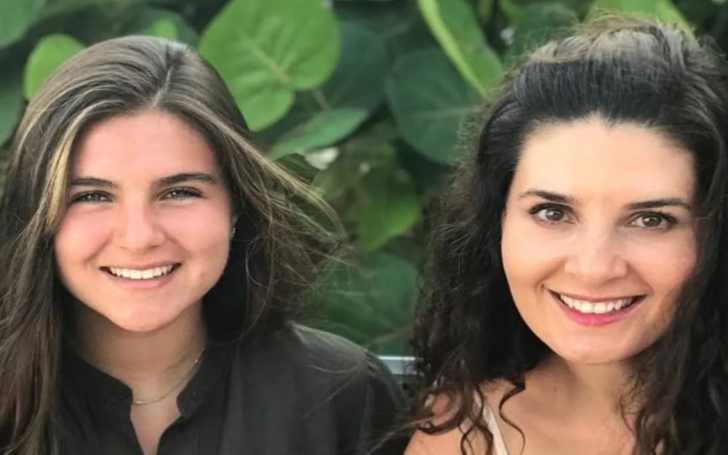 Romina Poza is becoming a well-known figure in the entertainment world. Her parents, Mayrín Villanueva and Jorge Poza, are famous Mexican actors. Romina has a strong love for the entertainment industry, just like her parents. She's not just famous for being their child, though.
Romina works as a PR representative for the talent agency called "The Artist Dealer." She's also trying her hand at modeling. But her big dream is to be an actress, just like her mom and dad. Romina wants to create her own unique path in the acting world and be known for her own talent.
Romina Poza is Dating Her Boyfriend, Joss Romero
Romina Poza is currently in a romantic relationship with her boyfriend, Joss Romero. She frequently shares pictures of her loved ones on her Instagram account, including intimate moments with Joss.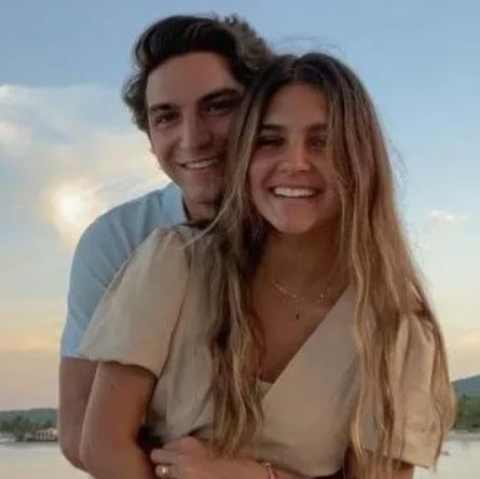 However, it's essential to remember that we shouldn't make assumptions about their relationship based solely on these images. We'll have to wait for more information about her love life.
Additionally, Romina maintains a close and positive relationship with her family members. She often shares photos with her mother on her Instagram account, showing their strong bond.
Parents Got Divorced in 2008
Mayrin Villanueva and Jorge Poza got married in 1997, but the details of their dating history and how they initially met are not well-known. The celebrity couple had two children together, Romina Poza and Sebastian Poza. Unfortunately, their marriage didn't last, and they legally separated in 2008.
Father, Jorge Poza Relationship
As of the present, Jorge Poza is in a relationship with Ilse Ikeda. They began dating in 2016 and are still together.
Ilse Ikeda is also an actress. Prior to his relationship with Ilse, Jorge was married to Zuria Vega in 2009, but they divorced in 2011.
Mother Mayrin Villanueva Second Marriage
Mayrín Villanueva is currently married to Mexican actor Eduardo Santamarina, and they have been together for over a decade. They first met 12 years ago and immediately began their relationship.
After dating for some time, Mayrín and Eduardo tied the knot in 2009. In an interview, Eduardo revealed that he was deeply in love with her even before they met. He confessed to being a huge fan of Mayrín from the beginning and even prayed to saints in the hope of winning her heart.
As an ardent admirer, Eduardo Santamarina mentioned that he has multiple photo frames filled with her pictures from magazines and newspapers. On February 28, Mayrín Villanueva shared a post on social media where she displayed their photo album, letters, and other cherished memories they've created since they first crossed paths.
Romina Poza Movies and TV Shows
Romina Poza entered the entertainment industry at a young age, initially gaining recognition as an Instagram star. While she's known for her work in print and advertising, her fashion sense and captivating Instagram presence have made her popular. Romina takes inspiration from her mother, the renowned model Mayrin Villanueva, and has a promising future in showbiz.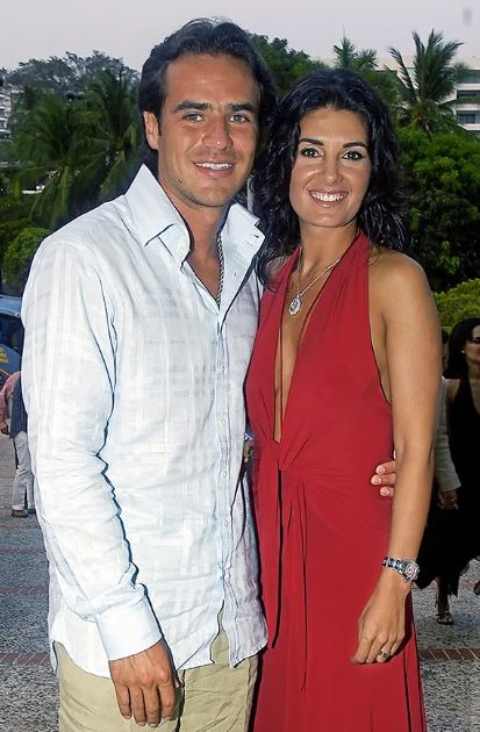 Mayrin Villanueva started her showbiz career in 1997, achieving success as a model and branching into acting, with notable roles in various TV shows and the short film "Prax: un nino especial." She's won awards and nominations, including the 2003 TVyNovelas Award.
Romina's father, Jorge Poza, began his showbiz journey in 1989, primarily known for TV work but also appearing in notable films. His TV credits include shows like "Preciosa," "Por Tu Amor," "Clase 406," and "La Gata."
Must See: Get To Know Jaycee Shakur Daughter of Tupac!
Romina Poza Net Worth in 2023
Romina Poza, the emerging model and actress, is estimated to have a net worth of approximately $600,000, primarily earned through her showbiz career. With 228k Instagram followers, she earns an estimated $679 to $1132 per post, given her 1.38% engagement rate.
Her growing popularity in the fashion and social media spheres suggests she may secure more projects in the future, ensuring a comfortable lifestyle for her. Mayrin Villanueva, Romina's mother, is estimated to have a net worth of $1 million, though some sources speculate it to be around $20 million.
She likely earns an average annual salary of about $49,000 as an actress and could also amass wealth from modeling, brand endorsements, and advertising deals. However, specific details about her assets are not readily available. Jorge Poza, Romina's father, has an estimated net worth of around $1 million, primarily from his television career.
Widely Active in Instagram World
Romina Poza is an avid social media user, and you can find her on Instagram under the username @rominapozav, where she boasts a following of over 242k fans. Her Instagram feed is a vibrant display of fashion photos and stunning travel shots, showcasing her impeccable style and passion for exploration.
Moreover, Romina often shares heartwarming moments with her mother, boyfriend, and friends, providing an extra dimension to her Instagram presence. Her engaging and visually captivating content keeps her followers entertained and connected to her personal life.
Also See: Instagram Star Danielle Cohn Reveals She's 'Booked Something Big' While She's Home For A Couple Of Days Before Going Off To A Shoot
Romina Poza Age
Romina Poza is a Mexican Instagram star, model, and actress who was born on November 10, 2000, in Mexico. She shares a close bond with her brother, Sebastian Poza, who was born on August 15, 2003.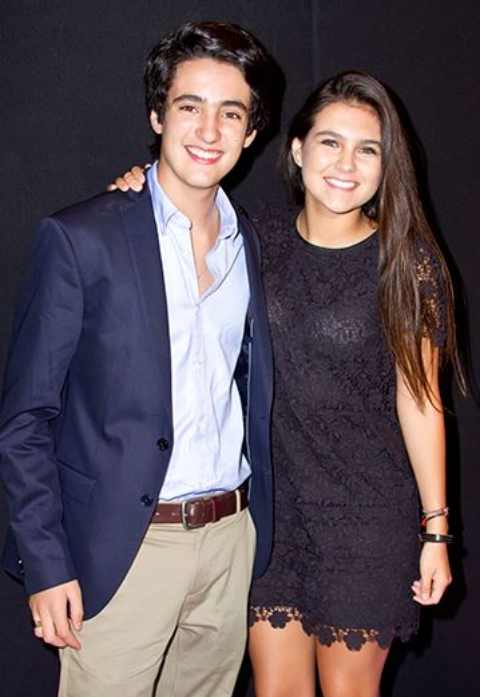 Sebastian is also an actor known for his roles in shows like "Despertar Contigo," "Fuego Ardiente," and "Soltero con Hijas." Both siblings are rising stars in the entertainment industry, following in the footsteps of their famous parents.
Romina falls under the Scorpio zodiac sign, known for its traits like honesty, loyalty, deep observation, fearlessness, secrecy, mystery, and ambition. It's possible that she exhibits some of these qualities attributed to her zodiac sign.
Education
It appears that Romina Poza is a university student, but specific details about her academic pursuits are not available.
Nevertheless, she seems to have successfully managed to strike a balance between her studies and her budding career in the entertainment industry.
This ability to juggle both aspects of her life demonstrates her commitment and dedication to her education and her pursuit of a career in showbiz.
Height, Weight, and Body Measurement
Romina Poza stands at approximately 5 feet 5 inches in height and has a weight of around 52 kg. She possesses a lean and healthy physique, with light brown hair and brown eyes.
Her sense of style is noteworthy, and she effortlessly carries off various fashion items. Romina appears to be a fitness enthusiast, as evidenced by her well-maintained and attractive appearance.
Visit Glamour Fame More Related Contents
-->