Meet Bhad Bhabie's Father: Ira Peskowitz's Life and Background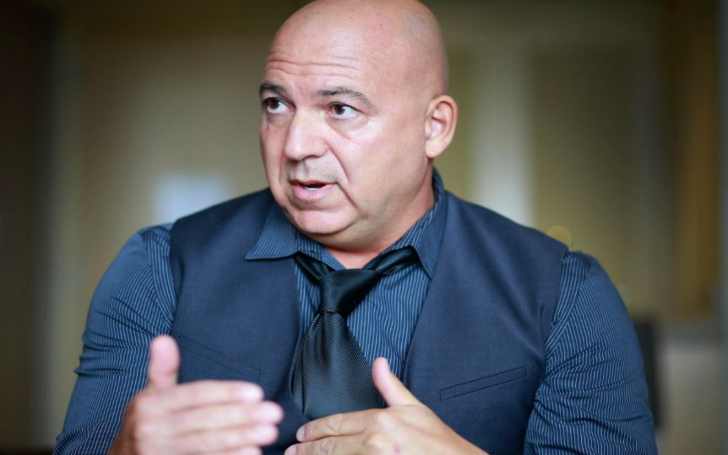 Ira Peskowitz is a deputy with the Palm Beach County Sheriff's Office, and he is most notably recognized for his strained relationship with his daughter, Danielle Bregoli. Danielle initially gained fame for her catchphrase on the Dr. Phil show, "Cash me ousside, how 'bout dah?" She has since become a well-known female rapper under the stage name Bhad Bhabie.
It is widely believed that Officer Peskowitz was not present as a father or husband during crucial times when Danielle needed his support the most. What's more, there have been allegations that he even spoke negatively about his own daughter. Are these claims accurate?
Ira Peskowitz Married His Second Wife
After his separation from Barbara Bregoli in 2003, Ira Peskowitz is currently married to Stephanie Peskowitz. Details about Ira's romantic life with Stephanie have been kept private, so the exact date of their wedding is undisclosed.
Nevertheless, it is known that Ira shares two children with Stephanie, a son and a daughter. He has been a loving father to them, although he couldn't provide the same level of support for Bhad Bhabie.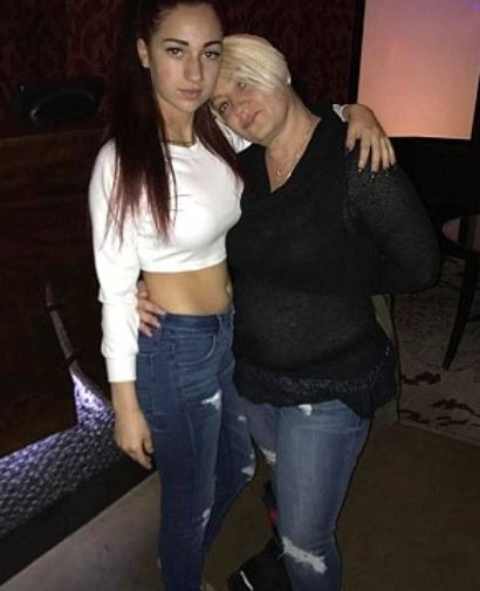 Barbara accused Stephanie of being involved with Ira while they were still together. In an email to Ira Peskowitz's wife, Barbara wrote:
"I hope you enjoyed your July 4th weekend with my boyfriend while I was taking care of our four-month-old daughter. You can have him, you know what, because after I'm through with him, he will have nothing left, you [expletive]."
Why Did Bhad Bhabie's Parents get divorced?
Bhad Bhabie's parents, Ira Peskowitz and Barbara Bregoli had a tumultuous relationship that barely lasted a year. Ira left Barbara when she became pregnant with their daughter, Daniella.
Their separation occurred back in 2003, yet legal disputes between them persist to this day. In 2017, Ira sought a restraining order against Barbara, claiming that she had harmed their daughter by biting her. However, Bhad Bhabie vehemently denied these allegations and countered by filing restraining orders against him.
Did Ira Peskowitz abandon his Daughter, Bhad Bhabie?
Barbara, Bhad Bhabie's mother, accused Ira Peskowitz of abandoning them when they needed him the most, similar to how David Banda's biological father had left him. Ira faced public backlash, being labeled as an estranged father.
Barbara even celebrated herself on Father's Day as the sole parent of her daughter. However, Ira provided evidence to show his desire for Danielle to have a stable life.
He shared a voicemail where Barbara made it clear she didn't want him involved in their daughter's life, stating, "You're not in her life, you'll never be in her life... she's mine."
Custody Battle
Ira Peskowitz didn't willingly leave his daughter, Daniella Bregoli. He initiated a GoFundMe campaign to raise funds for a custody battle but was unsuccessful.
After a contentious legal dispute, the court granted sole parental decision-making authority to Barbara when Bhad Bhabie was only 18 months old.
Nevertheless, Ira was permitted visitation rights and was required to pay child support. He maintained contact with Daniella through phone conversations over time.
Ira Peskowitz Wonderful Career
Ira Peskowitz began his law enforcement career in February 1994, and concurrently, he held various other jobs. In addition to his law enforcement role, he is a tennis coach and advocate.
As of now, he has accumulated 29 years of experience in his career. Currently, he imparts tennis coaching to aspiring players at USTA (United States Tennis Association).
Daughter, Bhad Bhabie Appeared in the Dr. Phil Show
Bhad Bhabie, whose real name is Danielle Bregoli, burst onto the cultural scene in a unique and controversial way. Born on March 26, 2003, in Boynton Beach, Florida, she initially gained fame in 2016. After appearing on the Dr. Phil show, where her famous catchphrase "Cash me ousside, how 'bout dah?" became a viral sensation.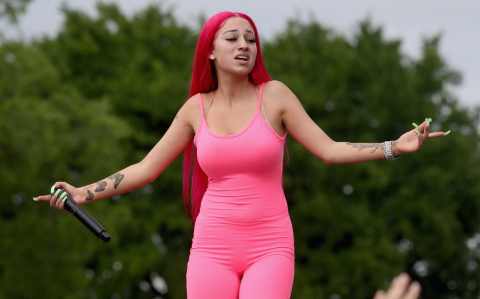 This moment catapulted her into the spotlight, and she subsequently transformed herself into a multifaceted artist. Under her stage name, Bhad Bhabie, she transitioned from a troubled teenager into a successful rapper, making her mark in the music industry.
His Daughter, Made Over $50 Million in a Year Through OnlyFans
Ira Peskowitz has claimed that his daughter, Bhad Bhabie (Danielle Bregoli), has transitioned into the adult entertainment industry. He alleges that she made a staggering $50 million within a year of launching her OnlyFans account, which she keeps private but mentions her age as 19.
Peskowitz expressed concerns that her attire and behavior appeared sexualized and believes she was groomed into this path, suggesting there was preparation before she turned 18.
He finds it abnormal that people pay to see explicit content from someone barely legal and laments the objectification of his daughter, viewing her as more of a product than a person.
Ira Peskowitz Net Worth in 2023
Ira Peskowitz currently works as a tennis coach, primarily focusing on beginners at USTA. Additionally, he has been involved in advocacy work. His accumulated earnings have resulted in a net worth of at least $1 million.
Turning to his well-known daughter, Bhad Bhabie boasts a substantial net worth of $25 million. In a remarkable feat in 2021, she set a record by earning $1 million within just six hours on OnlyFans. The American rapper also made a significant real estate investment, purchasing a Boca Raton mansion for $6 million.
His Age and Nationality
Ira Peskowitz was born on February 6, 1968, in New York, which places him in his mid-50s age-wise. He is an American by nationality. In 1994, Peskowitz began his law enforcement career by enrolling at the NYPD Police Academy.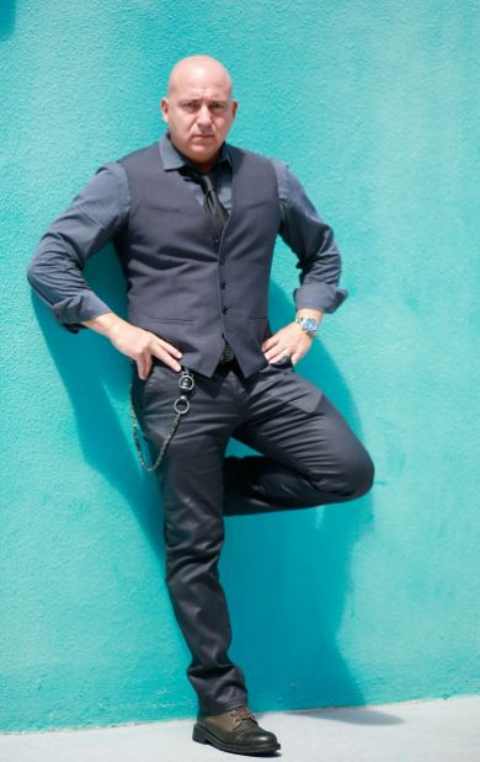 He also furthered his education by taking courses in law enforcement and criminal justice, which added to his expertise in the field.
Before attending Palm Beach Atlantic University, Ira was a student at Indian River State College. He successfully obtained a Bachelor's degree in Organizational Leadership from Palm Beach Atlantic University.
Ira Peskowitz Instagram and Twitter
Ira Peskowitz maintains an active presence on various social media platforms, including Facebook, Instagram, and Twitter. On Facebook, he often shares glimpses of his family life and frequently posts content related to his professional work.
In contrast, his daughter, Bhad Bhabie, is highly active on her social media accounts, boasting a substantial following. Her Instagram account has amassed over 17.4 million followers, while her Twitter account has garnered more than 563.1 thousand followers.
Additionally, on TikTok, she enjoys a significant audience, with over 2 million followers and an impressive 16 million views. Her Facebook page also boasts a substantial following of 2 million fans.
Visit Glamour Fame for More
-->