Bhad Bhabie Provides Clarification To Nicki Minaj Ghostwriting Comments Upon Getting Attacked By The Barbz
Published Thu Aug 22 2019 By Chester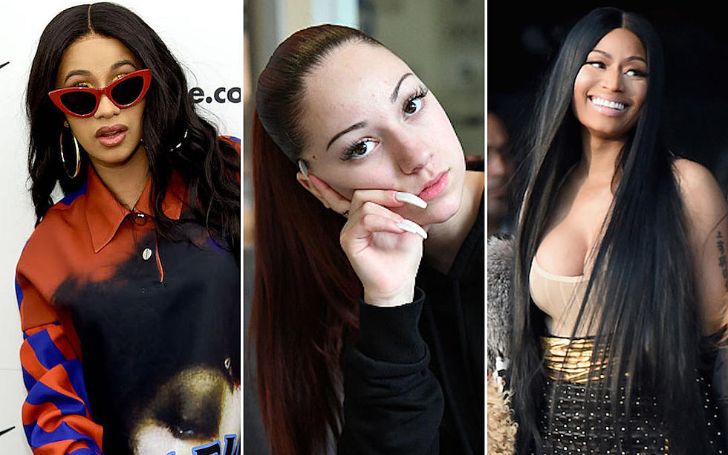 Bhad Babie on fire, says Nicki, Drake and Cardi B and other big names use a ghostwriter for their lyrics.
Internet viral sensation turned rapper Bhad Bhabie recently accused some of the prominent rappers of using ghostwriters for producing and writing their lyrics.
Yes, various significant artists like Lil Wayne, Nicki Minaj and Drake are arraigned of using writers for their compositions and even accused of copying songs.
Bhad didn't hesitate to share her words regarding the burning issues about ghostwriters, which have been quiet rolling on the internet now. Check Out the exclusive interview, Bhabie shared live from her social media.
These Heaux streamed the video live and shared few words which goes,
"Y'all just don't understand how this industry works," Bhabie said on Instagram Live. "And it's so sad. It's so upsetting because people put a lot of work into getting things done and then y'all hear, 'Oh, she didn't write that hook? Oh, well fuck her.' What? Y'all know most of the biggest names — Drake, Nicki — all them people get shit written for them too. Wayne. Like, all types of people get shit written.
The 16-year-old rapper added,
Whether they actually gonna use it or not, shit still gets written. Even sometimes in sessions, artists will talk to they friends and be like, 'Aye, should I say this?' or 'Aye, you think this right?' And one of they homies will be like, 'Aye, nah, you should say this.' That's how shit gets done! Sometimes, it's a team effort.
It seems like both Nicki, 36, and Drake, 32, are not having the best days; citing up their recent feud of Drake betraying his longtime label partner Minaj and choosing Cardi B to perform at the OVO fest to Minaj disguised relationship with Kenneth Petty to the recent accusations.
Soon as Bhabie released the news it circulated all over the web and the rap star who holds a staggering $85 million fortune through her career in music came replying on the issue herself.
Either the artists write their own music or not is still under the wraps. But some news like Katy Perry's super hit track 'Dark horse' which was recently charged with hefty amount for stealing music made from The Lord leaves us with room of doubts for the accused singers.
Stay tuned and connected to find updates on the news.
-->