Nicki Minaj Net Worth is Reported $85 Million, Detail About Her Career and Income Source
Published Sun Jan 20 2019 By Tess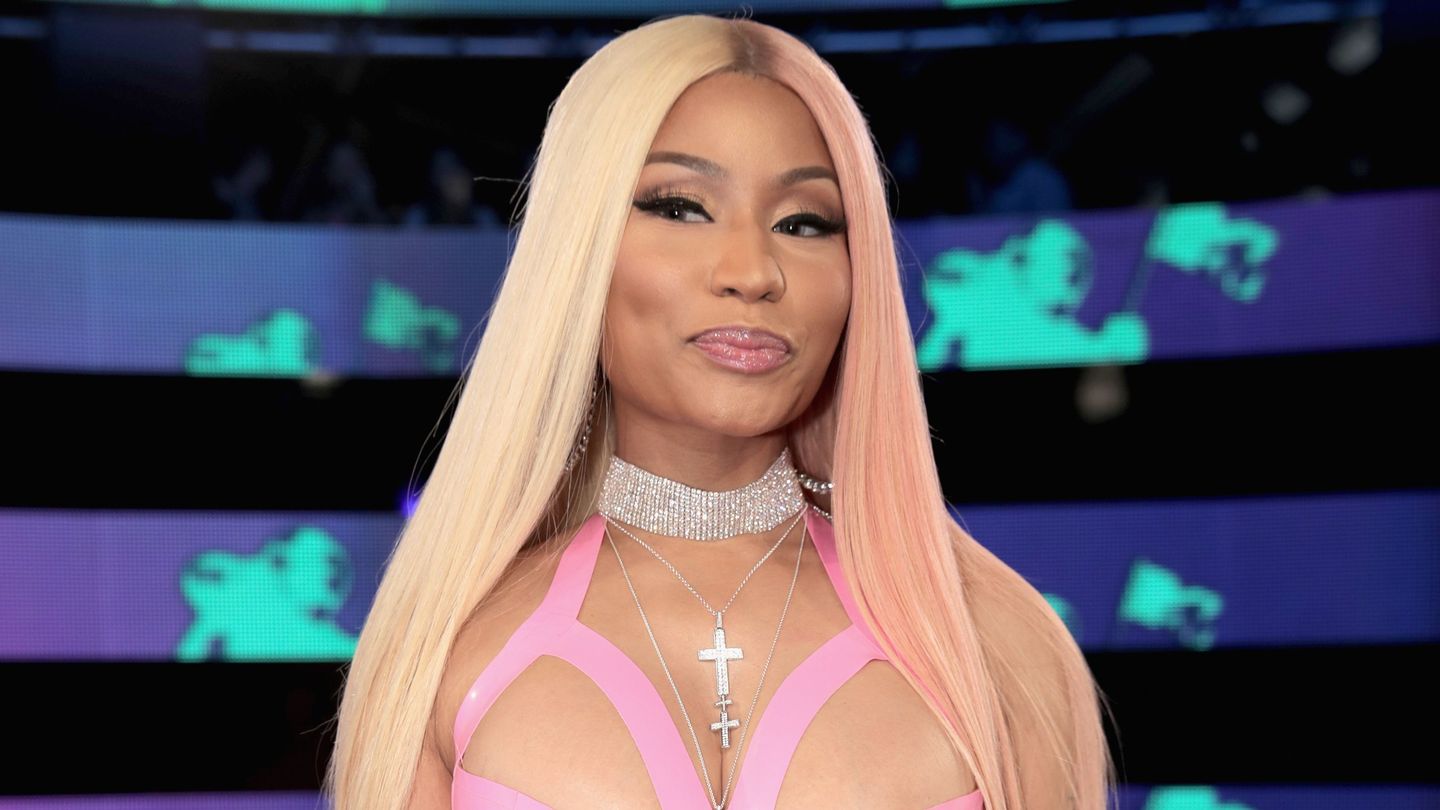 Nick Minaj apparently holds a net worth of staggering $85 million.
After debuting almost decades ago in the music industry, Nicki Minaj apparently owns a net worth of $85 million. Most of the credit for her staggering accumulation reportedly goes to her chart-topping singles and concert tours.
Additionally, Minaj's numerous endorsements, collaborations, and business ventures also boost the star's net worth.
Nicki Minaj came into prominence after signing Lil Wayne's label, Young Money Entertainment, back in 2009. As per some tabloids, the bees in the trap singer sold 5 million albums and 20 million singles until September 2018. As a featured artist, she, however, was able to carry home the proceeds from 60 million singles last year.
In 2012, "Pink Friday: Roman Reloaded," Minaj's sophomore album, released in April was certified platinum. Her third album, "The Pinkprint," also sold more than 650,000 copies worldwide.
Nicki Minaj's "Pink Friday: Roman Reloaded" was a certified platinum

SOURCE: Rapdose
Though Nicki's fourth studio album "Queen" didn't perform as per her expectation and her album sales are declining over the last few years, her albums continue to profit.
While featuring in Kanye West's song "Monster", where Minaj and other artists are featured, she reportedly made $50,000 just for "a verse" on a song, though the factual accuracy of this cannot be confirmed. The rapper also features on multiple Billboard-topping tracks including Justin Bieber's "Beauty and a Beat" and Jessie J and Ariana Grande's "Bang Bang."
The Rapper's earning isn't only limited to album sales as she earns a great deal of money from her appearance in parties, shows, and concerts too.
According to TMZ, she made $50,000 just for showing up at the 14th birthday of Floyd Mayweather's daughter. Newsweek also reported Nicki Minaj made between $300,000 and $500,000 for performing at a Bar Mitzvah in 2015.
According to Reuters, Minaj was reportedly paid $12 million for her time as a judge on the singing competition show "American Idol". But in 2013, the rapper revealed she was leaving the show for some unknown reasons.
In 2014, she took a role in "The Other Woman" alongside Kate Upton, Cameron Diaz, and Leslie Mann. "The Other Woman" grossed about $196 million worldwide.
In 2016, she also starred in "Barbershop: The Next Cut," which grossed about $55 million worldwide through the amount Minaj received for her role in the movies is still uncertain.
See more: 'Game of Thrones' Star Sophie Turner Wasn't Allowed To Wash Her Hair While Filming HBO Series
The singer is also known for her voiceover work for "Ice Age: Continental Drift" and "Spider-Man: Into the Spider-Verse."
Not all of her wealth comes from billboard topping tracks and concert tours solely. Investment and brand endorsements also equally contribute to her outstanding sum of figures. Minaj owns 3% stake in Jay-Z's Tidal music streaming service which is reportedly worth $600 million.
You may also like: Michelle Pfeiffer Joins Instagram With an Amazing Debut Post
In addition, Minaj also owns her own line of eight different perfumes. The "Barbie Dreams" star also scored a high-profile deal with Adidas.
In 2012, Minaj was the face of MAC's Viva Glam campaign and she's done multiple collaborations with the makeup brand since. According to Racked, Minaj's branded lipstick was the brand's highest-selling Viva Glam lipstick of all time.
Also read: Walt Disney World Shares Opening Date For 'Cars' Attraction
In 2012, she paired with Pepsi and she reportedly earned millions of dollars for representing the beverage. The same year, she teamed up with Beats by Dre and released a nail polish collection with OPI.
Apart from earning in millions, the singer received several awards for her songs. She won Best Female Hip-Hop Artist at the BET Awards twice alongside several MTV Video Music Awards. In 2013, she received a People's Choice Award as the Favorite Hip-Hop Artist. The singer also made it to Forbes Hip-Hop Cash Kings list in 2011, 2013, 2014, 2015 and 2016.