Katy Perry Is Getting In Trouble For Stealing From Music Made For The Lord
Published Wed Jul 31 2019 By Chester
Katy Perry's 'Dark Horse' accused of stealing music made for the Lord.
Attending a court case on Monday, pop queen Katy Perry's 2013 superhit song "Dark Horse" is alleged for improperly copying a Christian rap song.
"Dark Horse" a hybrid pop, trap and hip-hop sounds was from her third single from 2013 album "Prism" which topped at the number #1 spot on the Billboard Hot 100.
Check Out: Katy Perry - Dark Horse (Official) ft. Juicy J
The news came five years after Marcus Gray first sued "Dark Horse" hitmaker accusing her of stealing "Joyful Noise," released from his stage name 'Flame.'
Taylor Swift Blames The Media For Conjuring Up Katy Perry Feud! >>>
The allegation states that more than half sections of the song shared similar beat and instrumental with the track 'Joyful Noise'.
Check out the original song by Flame released on Jan 21, 2011 by Flame - Joyful Noise
Well, it does kind of share similar tone, doesn't it?
On the opposite, Perry's attorneys argued putting the song sections in questions. Arguing that if these small details are going to be weighted as copyright, then it would hurt lots of musicians and songwriters.
Katy Perry's lawyer Christine Lepera added during the closing argument on Thursday, July 25,
They're trying to own basic building blocks of music, the alphabet of music that should be available to everyone.
Defending the case, Katy, the song co-authors and producers 'Dr. Luke' testimonies that none of them ever heard the song or heard of Gray or nor they were familiar with the Christian Music.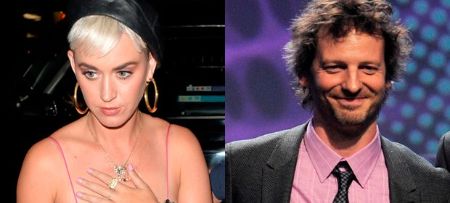 But Gray's attorney shares that the song gained such massive recognition with millions of streams on Youtube and Spotify leaving a high possibility of the song being heard by Perry and her co-authors.
Jurors heard both the songs played back-to-back in their entirety at the end of the closing argument this week. Perry didn't attend the reading of the verdict this Monday, July 29 as she had to attend another case for illegally buying an eight-acre plot land in California that previously belonged to a group of nuns.
But as of now, the case is redirected to a penalty phase for its copyright infringement. However, the artists' set bounds to keep details regarding the case hearings and penalty confidential to the public.
Katy Perry's New Single 'Never Really Over' Sounds A Lot Like 'Love You Like That' >>>
Stay tuned and connected to find updates on the news.
-->