Nun Claims Katy Perry 'Has Blood On Her Hands' Amidst Legal Battle
Published Sun Jun 09 2019 By Tess
Nun battling Katy Perry over a property deal claims the singer has blood on her hands.
Sister Rita Callanan's best friend and fellow nun Catherine Rose Holzman died while they were preparing to face Katy Perry's legal team in Los Angeles court on March 9, 2018.
In an interview with The New York Post, Callanan revealed sister Holzman's last words were "Katy Perry. Please stop."
In addition, the 81-year-old nun Rita claimed Perry has "blood on her hands" over the 89-year-old's death.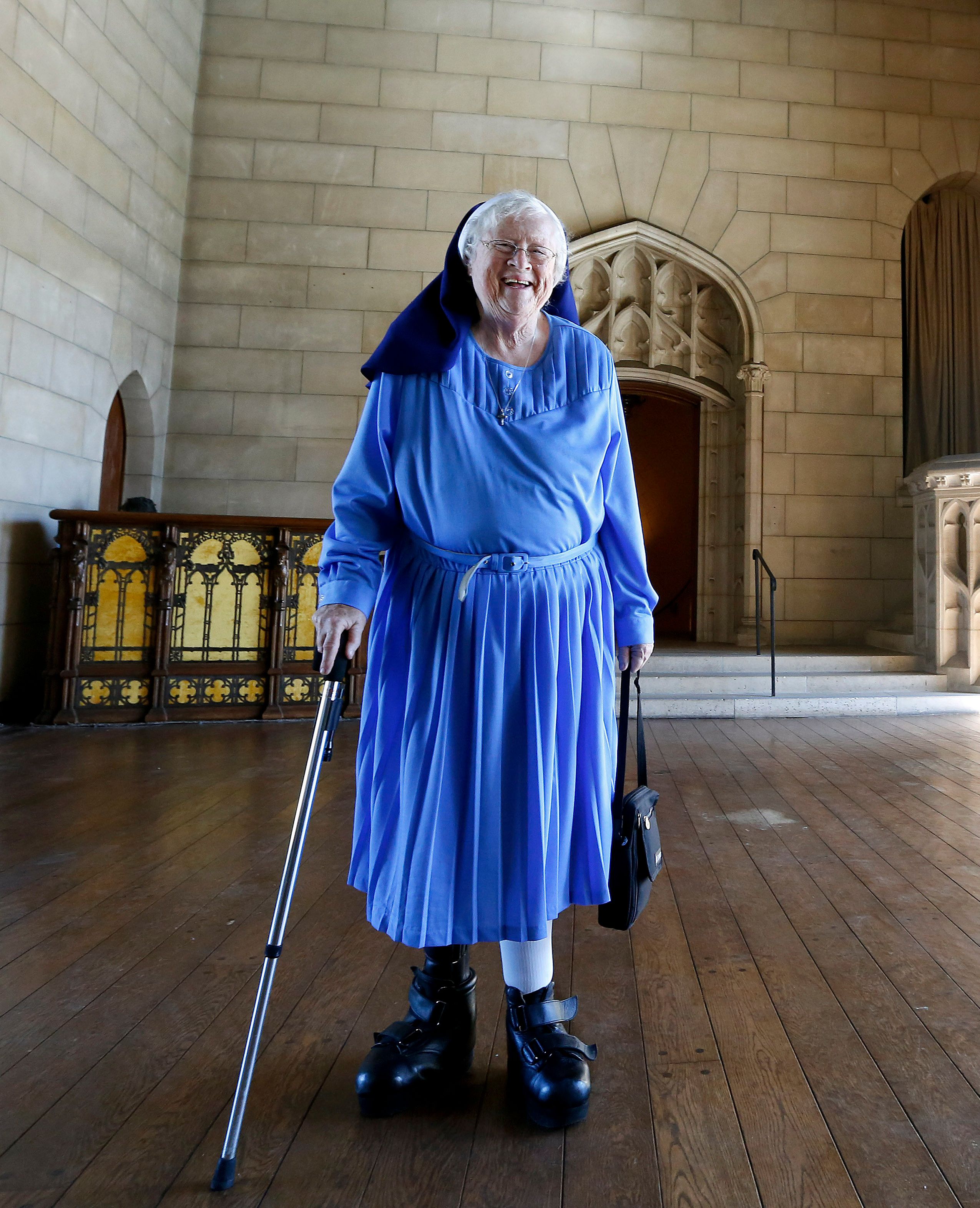 Nun battling Katy Perry over an LA convent.
SOURCE: Page Six
The two nuns were battling Perry over the sale of a Los Angeles convent for several years.
Earlier, Perry attempted to buy the eight-acre property and its Roman villa-style buildings from the Los Angeles archdiocese for $14.5m ($10.4m) in 2015. The deal, however, failed when its former residents objected.
The sisters lived at the Order of the Most Holy and Immaculate Heart of the Blessed Virgin Mary for over four decades until 2011 before the church forced them to move.
Don't miss: Orlando Bloom Proposes Katy Perry And Finally Engaged on Valentine's Day
Rita and her now deceased best friend Rose sold the 30,000-square-foot Spanish-Gothic home in the Los Feliz neighborhood of LA to a restauranteur named Dana Hollister in 2015.
Later, the church claimed the nun's sale invalid and approved the sale to Perry.
In 2016, the jury also decided against the nuns and awarded Perry and the archdiocese damages totaling more than $15 million.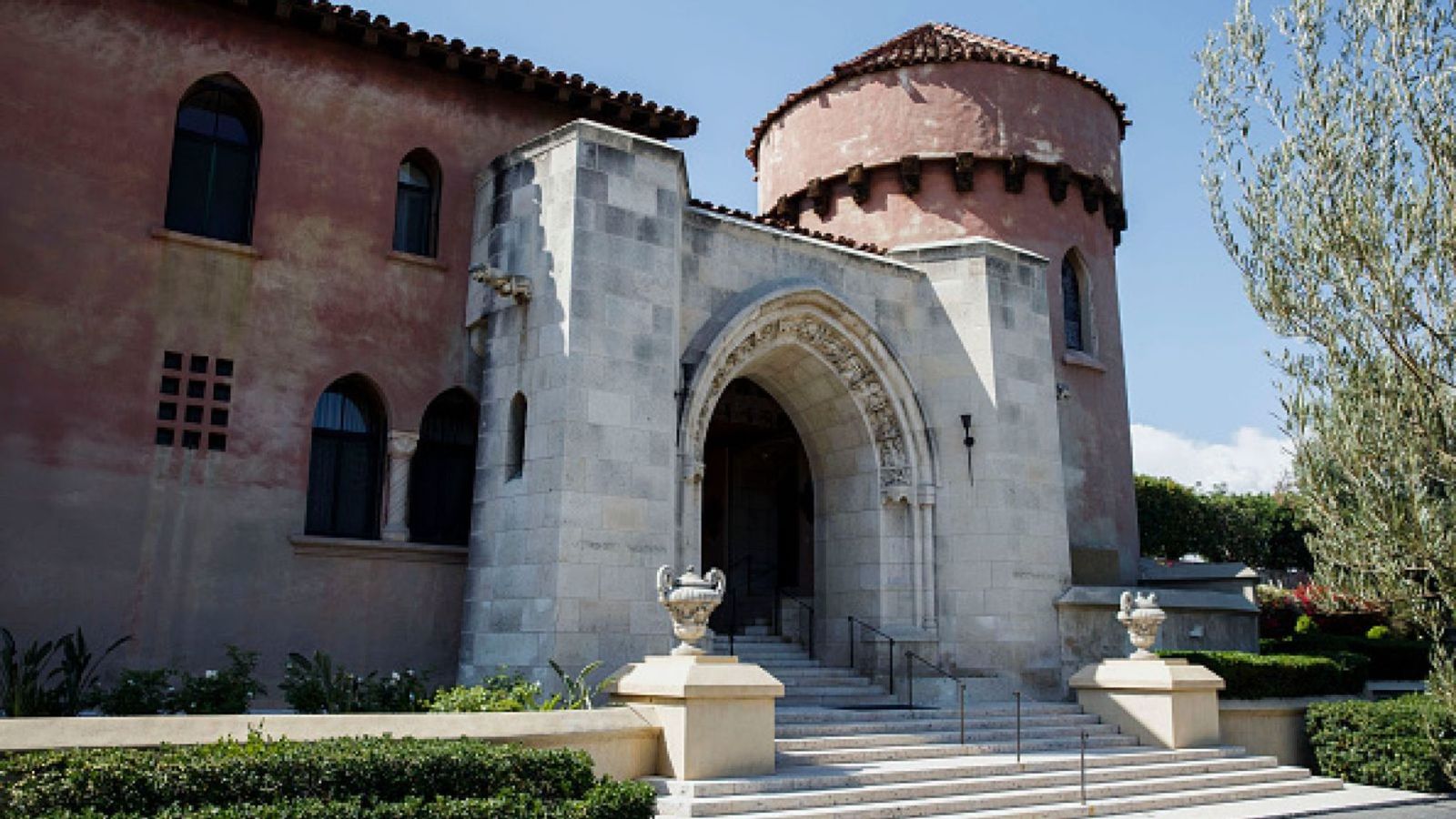 Katy Perry was trying to secure the former convent in LA.
SOURCE: Sky News
According to Sister Callanan's legal team to the New York Post, Perry no longer wants the property.
The convent is back on the market for $25m (£19.6m).
See more: Katy Perry's Shoes Under Scrutiny For Resembling Blackface
The LA archdiocese, which claims it may sell the convent, told the Post: "While formal legal option on the property has expired, the archdiocese and Ms. Perry continue to be in communication concerning her continued interest in the property."
Sister Callanan admitted perhaps she acted without authority in selling the convent.
She said: "We asked Dana to buy our property as we didn't want it to go to Katy Perry. Yes, we put the wheels in motion to sell our property."
Also see: Katy Perry Selects Which Male Celebrity She Would Rather In Dating Game With Ellen DeGeneres
Despite her failing health, the only living sister of the Most Holy and Immaculate Heart of the Blessed Virgin Mary intends to fight for the church as long as she can.
-->