Taylor Swift Blames The Media For Conjuring Up Katy Perry Feud!
Published Fri Jun 21 2019 By Travis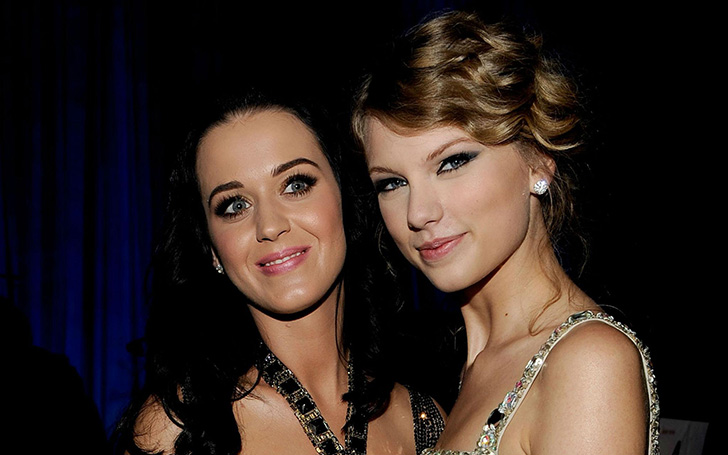 Taylor Swift and Katy Perry have finally settled their long beef and according to Taylor, media is to blame.
Rejoice! Fans can finally rejoice as the beef between Taylor Swift and Katy Perry is settled. The "Bad Blood" that was between Katy and Taylor seems to have dried up and this is good news for the music industry.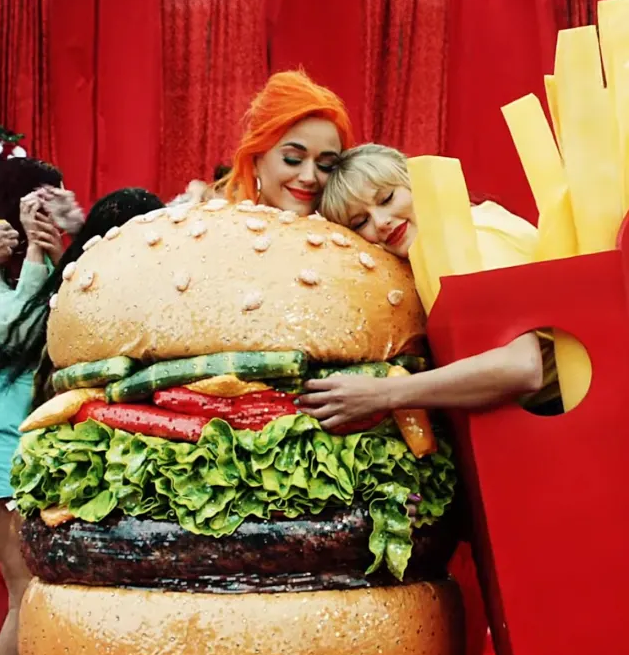 Katy and Taylor hug it out to end their beef.
SOURCE: The Hollywood Gossip
The beef that started back in 2012 after Katy Perry hired some of the dancers of Taylor Swifts' concert after Taylor canceled her shows. Later Taylor claimed that it was done in bad faith and that Katy poached her dancers.
The two haven't been on good terms ever since with both not holding back and throwing shades every opportunity they got. The beef went so far as to Taylor making a song about the fight they were having. The song stopped just to the point of naming names and calling blood feuds. "Bad Blood" was a diss song intended to tear down Katy and this was a talked about event in 2015 with there being rumors that Katy was preparing a response. This was going to be an old school throwdown between artists but it just died down.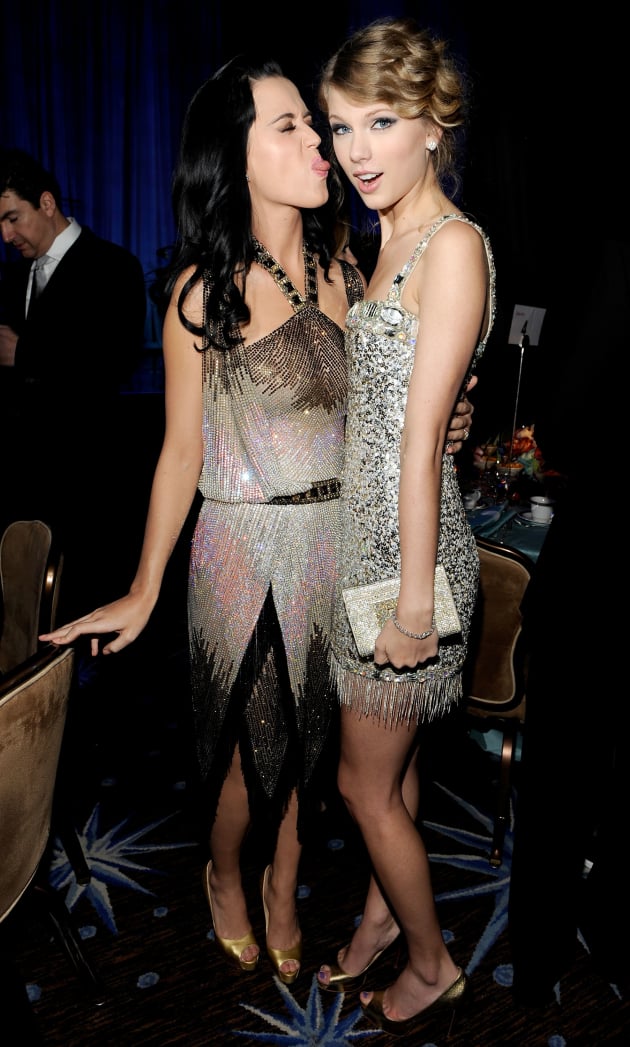 Katy Perry and Taylor Swift at the 2010 Grammy Awards.
SOURCE: The Hollywood Gossip
The beef ended after the truce was sealed in a music video for Taylor Swift's new song, where Talor has been accused of using LGBTQ people as props, 'You Need To Calm Down'. The star-studded video with a political message was highlighted by the two former friends turned enemies hugged it out. In case the message wasn't clear, Katy was dressed as a burger and Taylor as French fries, meaning the two can't exist without each other.
Watch: The music video of Taylor's song 'Yu Need To Calm Down'
Katy even tweeted out the photo with the caption reading, "This meal is Beef-free". The most entertaining pop battle has finally ended and as it turns out Taylor blames the media for pitting the two against each other.
According to Taylor, media was the reason for pitting two successful women against each other for their entertainment. While addressing the rekindled friendship Taylor talked about the exact moment they buried their beef;
We have been on really good terms for a while. But the first time we saw each other was at this party, and it was just very clear to both of us that everything was different. That we had grown up. That we had grown past allowing ourselves to be pitted against each other. It just was really, really clear that we remembered how much we had in common. Both of us have been in a really good place for a while, but I don't know if either of us knew if we were gonna talk about it publicly.
The two are back together and it is nice to see that the slights and the shade are now over but still, Taylor blaming the media for pitting them against each other is just total bull.
No one was reporting that Katy Perry stole background dancers back in 2012, it was Taylor who came after Katy for the alleged offense. Any time a microphone was put in front of Taylor, she didn't mince words complaining about Katy. Every talk show she went to, she freely offered up information that she hates Katy and now the media is to blame for the whole debacle? We think not.
It's good that you two are back together, Taylor, but maybe you should own up to the fact that you are the one who escalated this beef and not the media. Maybe you will realize that as you did when you apologized to Joe Jonas, 10 years later, for putting him on blast on Ellen.
-->