Meet Jessica Elway Beautiful Daughter of John Elway!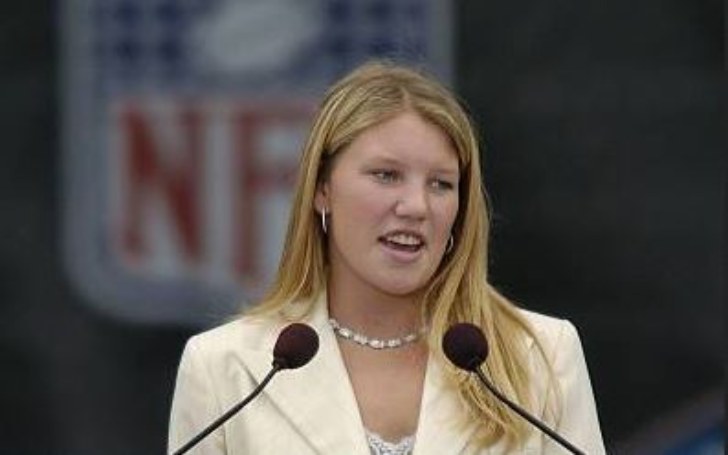 Jessica Elway is an American personality who is also a basketball player. She is widely recognized as the eldest daughter of the famous NFL player, John Elway and his ex-wife. She grew up in Englewood, Colorado with her three siblings.
Like her parents, Jessica pursued her education at Stanford University, where she played for the Stanford Cardinal Women's Basketball team during the 2004-05 season. While following in her parent's footsteps, Jessica carved her own path in sports, showcasing her skills and talent on the basketball court.
Is Jessica Elway Singl or Married? Know About Jessica's Husband
The beautiful celebrity daughter, Jessica Elway is a happily married woman. She accepted, Jimmy Degadillo as life long partner. Jimmy is a medical personality who works at New York Presbyterian Hospital. The couple had a beautiful Mexican-style wedding surrounded by close family and friends.
On June 9, 2015, the couple exchanged vows, and Jessica's step-mom, Paige, shared a picture of their wedding on her Instagram. She expressed her joy and love for the couple, writing, "My gorgeous and handsome steps... Lucky step-momma #jimmylovesjessie!"
How Many Kids Does Jessica Elway Have?
As of the present, Jessica, the former basketball player, has been happily married to her beloved husband for 7 years. Over the course of their more than a half-decade of union, they have been blessed with a beautiful daughter named Gwendolyn.
Their journey as a family has been filled with love, joy, and cherished moments. With each passing year, they continue to build a strong and loving bond, creating lasting memories together.
Jessica and her husband take pride in their role as parents and are dedicated to providing a nurturing and loving environment for their daughter, Gwendolyn, as she grows and flourishes within their loving family.
What Does Jessica Elaway Do Now?
After obtaining her master's degree in Elementary education and teaching, Jessica embarked on her career as a Kindergarten teacher at Aspire Public Schools in Oakland, CA. Over the course of six years at Aspire, she showcased her dedication and expertise, resulting in promotions from Kindergarten to 1st-grade teacher and later to 2nd-grade to K-5 Instructional Coach.
In July 2015, Jessica took on the role of associate director of training and development at Success Academy Charter School, where she made significant contributions for over a year. Subsequently, from September 2016 to July 2022, she served as the Director of Ascend at the Civic and Social organization Bonds of Union, leaving a lasting impact on the organization's goals and mission.
Jessica Elway Played Basketball in Standford
Jessica Elway, born into an athletic family, displayed a keen interest in sports from an early age, eventually choosing to pursue basketball. During her time at Cherry Creek High School, she excelled in basketball, earning the captainship three times and becoming a four-year-letter-winner.
Her outstanding performance led her team to the final game of the 2004 5A Colorado Tournament, where she received recognition as second-team all-state and earned all-tournament team honors.
Throughout her high school career, Jessica received several accolades, including All-Centennial League First Team honors in both her junior and senior years.
Her skills were further recognized when she attended the Adidas All-American Camp and played in the All-Star game, where she was named MVP.
Why Jessica Elaway Parents Got Divorced?
Jessica's parents, Janet and John, got married in a simple and private wedding ceremony in 1984. They spent 18 years together in their marriage before deciding to separate in 2002. The divorce was finalized in 2003.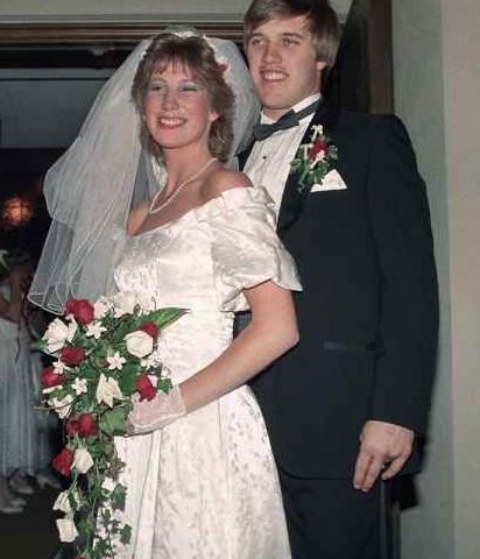 After the divorce, John Elway moved on and eventually married Paige Green in August 2009. They had dated for three years before tying the knot. On the other hand, Janet Elway also moved on and entered into a marriage with her second husband, Kevin Kretzmar. However, their relationship did not last, and they are no longer together.
Relationship With Siblings
Jessica Elway is the eldest child of her parents and has three younger siblings. Her brother, Jack Elway, was born on August 1, 1989, and is 30 years old as of 2023. He followed in their father's footsteps and pursued a career as a quarterback. Jack was even coached by their father, John Elway, and later earned an athletic scholarship from Arizona State University.
Jordan, Jessica's sister, was born in June 1987, making her 35 years old in 2023. She was a lacrosse player. Her youngest sister, Juliana was born in March 1991 and is a Socialite. As of now, all of Jessica's siblings are well-established in both their personal and professional lives.
Know About Jessica Elway's Age, Education, Parents, and Bio
As of 2023, Jessica Elway is in her late thirties. She was born in October 1985 in Englewood, Colorado, United States, to her father, John Elway, a renowned sportsman, and her mother, Janet Elway, an accomplished swimmer from Stanford and a passionate philanthropist.
Growing up in her hometown with her three siblings, Jessica attended Cherry Creek High School in Colorado. Following in her parent's footsteps, she later enrolled at Stanford University. At Stanford, she earned a bachelor's degree in psychology and a master's degree in Elementary Education and Teaching.
Also See: Who is Yo Gotti's Daughter? Here's Everything You Need to Know
Height and Weight
In addition to being a celebrity child, Jessica Elway stands at a height of 5 feet and 10 inches. While she has a weight of 62 Kg. She belongs to a white ethnic background and holds American nationality.
Net Worth of Jessica Elway
The Celebrity daughter, Jessica Elway is enjoying a net worth of $400,000. She has gathered all of her fortunes through her incredible career.
On the other hand, her father, John Elway, is estimated to have a net worth of $145 million. Must Read: Mel Tucker's Facts
How Many Followers Does Jessica Elway Have on Instagram?
John Elway's eldest daughter, Jessie, maintains a private Instagram account with 343 followers. Additionally, she and her husband have a joint account called 'Jimmy Jessie' with a total of 46 followers.
While her personal social media is not accessible to the public, she occasionally appears on her father's Instagram account, which boasts 69.7k followers.
Follow Glamour Fame For More
-->