Meet John Denver's Daughter Anna Kate Denver, All the Details Here
Published Sun Jan 09 2022 By Manvi
Learn all about John Denver's Daughter Anna Kate Denver!
Whenever anyone jams to the classic "Take Me Home, Country Roads," we are reminded of the legend who reshaped the music industry, John Denver. An average scale cannot comprehend the iconic star's impact on the music industry.
Even though the legend isn't with us anymore, we can still remember him through his family. Out of three kids, Anna Kate Denver is the middle child of the worldwide renowned star. Continue reading to know more about the aspiring artist's daughter.
Who is Anna Kate Denver?
Anna Kate Denver, also known as Anna Kate, is one of the three kids of the Emmy Awards winner, John Denver. The Celebrated artist's daughter, who grew up in Aspen, Colorado, was adopted by John and Annie Martell, his first wife. Information on Kate's biological parent's arent available at the moment.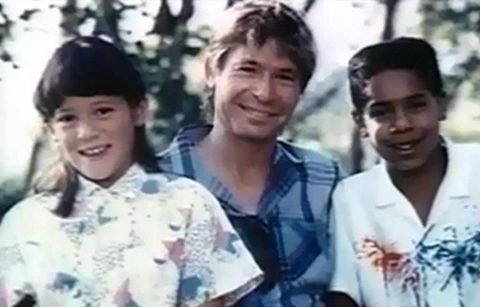 Anna Kate Denver, spending time with her father and brother at a young age.
Photo Source: Pinterest.
Kate was adopted alongside her brother Zachary John at the same time. John Denver loved his children a lot as he recalls Kate and Zach were "meant to be" theirs(his and first wife). The celebrated artist also said, "I'll tell you the best thing about me. I'm some guy's dad; I'm some little gal's dad. When I die, Zachary John and Anna Kate's father, boy, that's enough for me to be remembered by. That's more than enough".
Recommended: Tim Tebow's Kids: Learn About His Family Life!
Among the siblings, Jesse Belle Deutschendorf, Zachary John Denver, kate is the most private individual. The aspiring personnel's distanced herself from the media from the beginning as comparatively the other two kids of John are more outgoing and familiar with the media.
Whereabouts of Anna Kate as of 2021!
The daughter of the world-class songwriter, singer and humanitarian, Anna Kate Denver, is a married woman. The beautiful lady is happily wed to a New Zealander citizen, Jaime Hutter.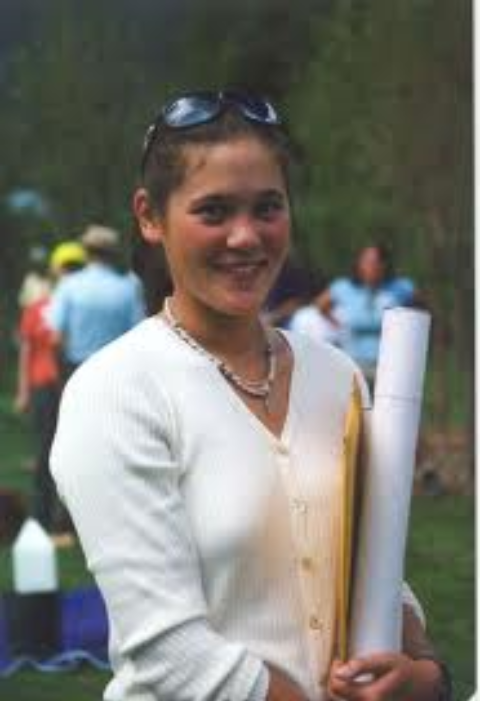 Anna Kate Denver shares a beautiful daughter with her husband.
Photo Source: Pinterest
Kate's partner Jaime is an investment banker and a private equity investor, according to the LinkedIn profile. He works with entrepreneurs and managers, especially in the consumer products industry. Hutter is also a philanthropist who's often seen donating to charity affairs.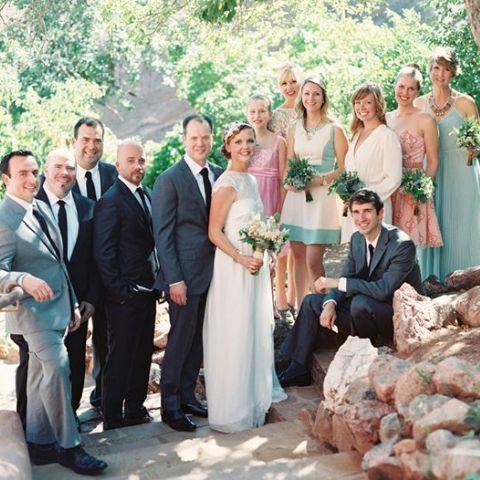 Anna Kate Denver's photoshoot on her wedding day.
Photo Source: Featured Biography.
The duo initially lived in the United States, but they decided to migrate to Wanaka, New Zealand, after a few years of marriage. After years of blissful marital life, the couple welcomed a beautiful daughter Daisy Eloise on December 21st, 2011. The little angel is already 11 years of age as we speak.
Recommended: Sonny Chiba's Children: Learn About His Family Life!
Even though the financial information of Kate isn't out in public, it is assumed that she must've inherited a hefty amount after the demise of her father. All we know is that Kate enjoys a luxurious and happy life with her husband and daughter.
Visit Glamour Fame, To get more information on your favorite celebrities' lifestyle, relationships, and many more.
-->