Meet Lyzel Williams Ex-Husband of Singer, Jill Scott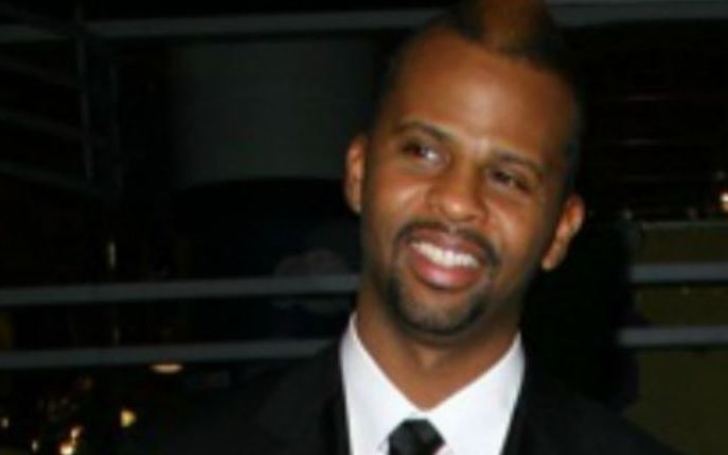 Lyzel Williams gained recognition as the former husband of American actor Jill Scott. His professional career revolves around graphic artistry and DJing. Lyzel has held the position of senior graphics and interface designer at Intermedia Software company, showcasing his skills and expertise in the field.
While his personal life may have garnered attention due to his marriage to Jill Scott, Lyzel's professional pursuits have centered around his creative talents in graphic design and his passion for DJing.
Six Years Long Marital Journey With Ex-Wife, Jill Scott
Lyzel Williams gained significant attention when he married singer, poet, and actress Jill Scott in 2001. Their wedding was a private affair, likely attended only by their closest friends and family, and took place in Hawaii. According to Jill Scott, Williams was the answer to her prayers for a life partner. However, their marriage lasted a mere six years before they decided to part ways and officially divorced in 2007.
What may not be widely known about Lyzel and Jill's relationship is that their marriage duration doesn't fully capture their entire journey as a couple. Before their wedding in 2001, they had known each other for a decade and dated for seven of those years.
According to sources close to the former couple, they first met at a local poetry reading in Philadelphia in 1991. Lyzel's attentive appreciation of Jill's poetry brought them closer, and they quickly became friends. They officially became a couple in 1994, and after six years of dating, Lyzel proposed to Jill in a special way, presenting her with a significant diamond ring.
Why Did Lyzel Williams and Jill Scott Divorce? Find Out The Reason
It has been revealed that one of the reasons for the divorce between Lyzel and Jill was related to cooking. Jill Scott disclosed that Lyzel had stopped eating the meals she prepared for him. Although he had other underlying issues causing his anger, he expressed his frustration by disrespecting the food she made.
Lyzel would leave the food untouched on the kitchen counter for several days, which deeply hurt Jill. She felt this action was a form of disrespect, akin to a metaphorical slap in the face. While cooking may not have been the sole reason for their divorce, it was an important factor that contributed to the strain in their relationship.
Does Lyzel Williams Have Any Kids?
During Lyzel Williams' seven-year relationship and subsequent six-year marriage to Jill Scott, the couple did not have any children together. After their divorce, they both moved on to different partners. Lyzel's personal life remained largely private, and there is no public information available regarding his relationships after Jill Scott.
In contrast, Jill Scott engaged in several other relationships following her divorce. She was briefly engaged to her drummer, Li'l John Roberts, for approximately a year. Together, they had a son named Jett Hamilton Roberts, born on April 20, 2009. However, just two months after their son's birth, Jill announced that she and Roberts had ended their relationship, marking a new chapter in her personal life.
Recommended: Meet Rod Stewart's Eight Children: Everything to Know About the Singer's Blended Family
What is Lyzel Williams Doing Now?
After the end of his marriage to singer Jill Scott, Lyzel Williams' current whereabouts remain unknown, marking a retreat from the public eye. However, it is reasonable to assume that he continues to pursue his career in DJing and Graphic Arts, which contributed to his estimated net worth of around $2 million.
To understand his career trajectory, it is important to trace his journey from graduating from the Arts Institute in Philadelphia. Lyzel Williams is highly regarded as a graphic artist, particularly in the Washington DC area. He began his career as a graphic artist at Philadelphia Tribune, where he worked from 1994 to 1995.
Throughout his career, Lyzel held positions such as a senior graphic and interface designer at Intermedia Interactive Solution from 1993 to 2001. According to some sources, since 2009, Lyzel has been employed as a Creative Design Specialist at Comcast Interactive Media.
Also See: Victor Arroyo - Net Worth Details About The Celebrity Husband
Lyzel Williams's Ex-Spouse, Jill Scott's Relationships
On June 25, 2016, Lyzel's former spouse, Jill Scott, entered into her second marriage with her longtime boyfriend, Mike Dobson. However, once again, the couple filed for divorce in 2017, just 15 months after their marriage. It is unclear at present whether their divorce has been finalized, as there is no confirmed news regarding the matter.
As of now, several tabloids report that Jill Scott is single, and there is no public information about her current relationship status. Similarly, Lyzel Williams also appears to be single and not actively involved in the dating scene.
Following her divorce from Lyzel Williams, Jill Scott embarked on several relationships. Shortly after the split, she began dating drummer Li'l John Roberts. Their relationship progressed quickly, and during one of her concerts at New York's Carnegie Hall on June 20, 2008, Jill announced on stage that she was engaged to him, sealing the announcement with a long kiss.
From her relationship with Li'l John Roberts, Jill Scott welcomed a son named Jett Hamilton Roberts on April 20, 2009. However, just two months after giving birth to their child, Jill and her drummer-boyfriend decided to end their relationship. On June 23, 2009, Jill publicly announced their breakup, marking the end of their romantic involvement.
For More Visit Glamour Fame
-->