Megadeath' Dave Mustaine Reveals His Throat Cancer Ordeal; Cancels Shows For Treatment
Published Tue Jun 18 2019 By rhyss
Sad news for heavy metal fans as legendary band Megadeath' guitarist Dave Mustaine reveals he is suffering from throat cancer. The 57-year-old veteran singer shared the tragic news via Facebook on 17th June.
Because of this, Dave also maintained the band will be canceling all of their forthcoming tours and will only perform once he's fully recovered.
His statement on Facebook read,
"I've been diagnosed with throat cancer. It's clearly something to be respected and faced head on – but I've faced obstacles before."
The star continued,
"I'm working closely with my doctors, and we've mapped out a treatment plan which they feel has a 90% success rate. Treatment has already begun."
Though Dave stated the upcoming tours will have to withheld, he assured fans the band will be hitting the road, #ASAP, and the "2019 Megacruise" will happen.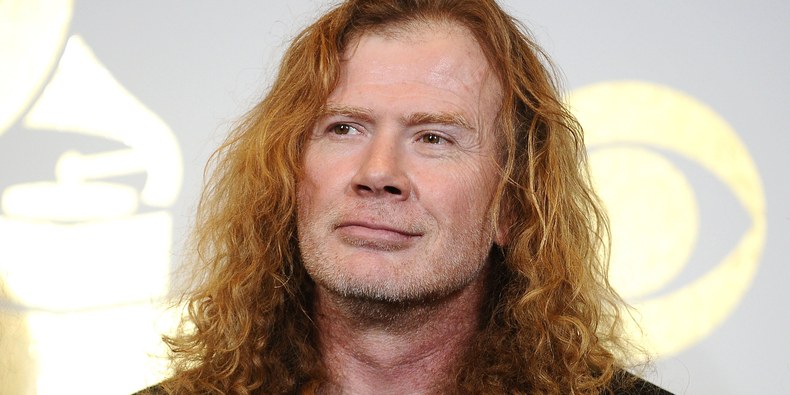 Megadeath guitarist Dave Mustaine reveals his battle with throat cancer.
SOURCE: Pitchfork
Subsequently, he affirmed all the members of the band Kiko, David, Dirk, and Dave himself are working in a new album, a follow up for their Grammy Award-winning Dystopia. Dave said he and the rest of the crew are quite excited to showcase their follow up album.
While ending his long statement, he also thanked his fans, doctors, band members, trainers, for all the enduring love & support. Dave, who is a father of two children, Electra Mustaine and Justis David Mustaine said he will keep all of us posted as he goes through his journey.
You May Also Like: Good News! Jeopardy host Alex Trebek Reveals his Cancer Treatment is Nearing Remission
Despite the fact that cancer is such a vicious disease, fans are happy to see Dave being positive about his journey and we wish him for a speedy recovery.
-->