Meghan McCain Is Undoubtedly Returning to 'The View' Despite What the Pregnancy Might Suggest
Published Thu Aug 06 2020 By Sea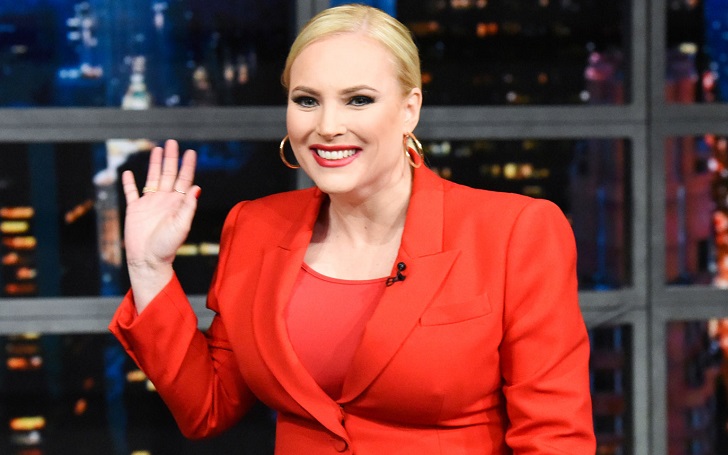 Meghan McCain asks of 'The View' fans to stop speculating about her exit from the show and assures pregnancy got nothing on it.
When election day draws near, and Meghan McCain is not taking a leave of absence after she gives birth to her child later this year. After a number of speculations from viewers, she's giving the final confirmation about her hosting situation on 'The View'.
The 35-year-old new mom-to-be appeared on 'Watch What Happens Live with Andy Cohen' on Wednesday as was asked by the host if she'll be taking a hiatus from co-hosting her own show. She was furious to know people have been talking about it.
Pardon the words. "Why does everyone ask me if I'm getting fired or quitting every 20 seconds? No other host has to deal with this BS," she told Cohen. "Yes, I'm coming back — it's an election cycle. Like, yes. I hate this." She did laugh at that last part though.
Watch: Meghan McCain Puts a Lid on Her Return to 'The View'
McCain is also tired of people bickering about putting photos of her pregnancy up on social media. But she's dead-set on keeping the remaining portion of her pregnancy and her child all private & off of social media since announcing it back in March with words.
"People keep asking and requesting I show pics & details of my pregnancy," she reasoned her privacy on social media back in May. "Given that people write on photos I put up of my family they are glad my Dad got cancer and he's in hell, I thought I would leave my unborn child out of the social media cess pool as much as possible."
Also See: Nikki Bella's Baby Boy Arrives
To light you up, Meghan McCain is the daughter of late senator John McCain. And in the same 'After Show' with Cohen, she also revealed she would not be voting for Trump this election season. But she did not divulge who she'll really vote. It seems Trump is the only one to not fall on her radar. She's giving Joe Biden's vice president her full support though, whoever they may be.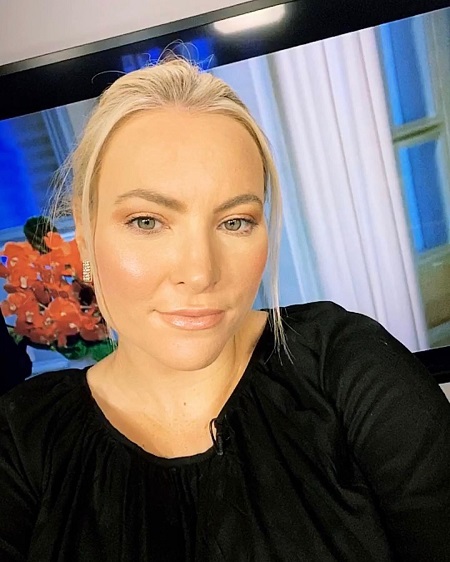 She is reluctant to share her belly with her fans though.
Photo Source: Meghan McCain, Instagram
Either way, her excitement for the upcoming election knows no bound. The View stars, including Whoopi Goldberg, Joy Behar, and Sunny Hostin, have been conducting their show from their respective homes as they've been social distancing during the entirety of the pandemic.
Recommended: Katy Perry's Delivery Date Is Getting Close, Luke Bryan Says
'The View' will come back with its daily shows after Labor Day on Tuesday, September 8, and McCain won't stop with her part of her show. She and her husband Ben Domenech made the "conscious decision to guard our (growing) families privacy as much as is possible." And her loved ones are way more excited about the baby's arrival. After once suffering a miscarriage, this is exciting.
Stay tuned and connected to GlamourFame for more celebrity news and updates.
-->