Meghan Trainor Removed All Her Wisdom Teeth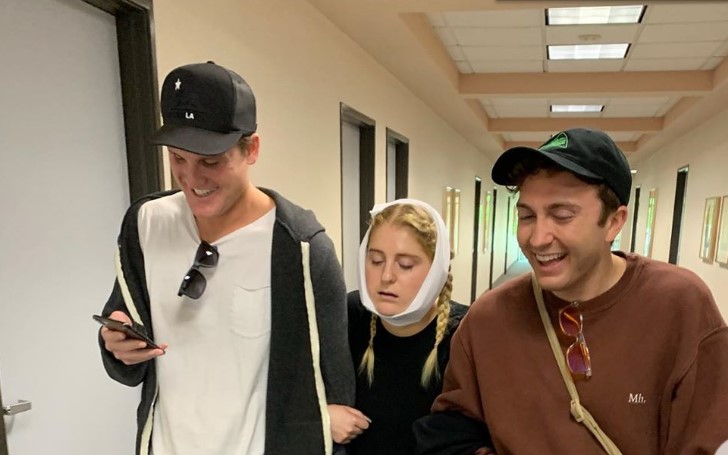 Meghan Trainor removed all her wisdom teeth.
Kudos to the excellent spirit of the singer as she managed to make her painful session a humorous joke.
Meghan Trainor taking to her social media shared a hilarious post-wisdom teeth removal joke. Trainor, 25, shared several videos of her getting the wisdom teeth removed.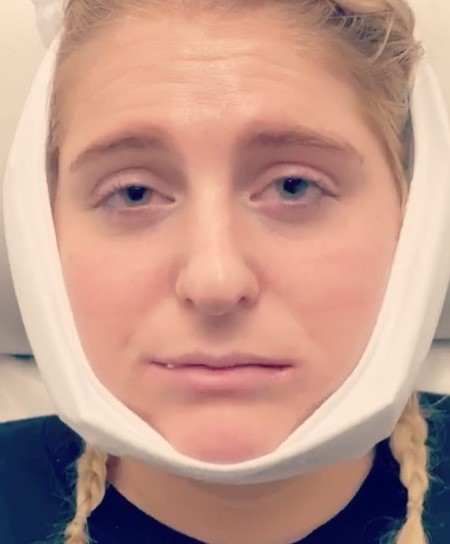 Meghan sure looked pathetic and adorable at the same time.
Source: Meghan's Instagram
The singer initially had a plan to remove only one tooth, but the doctors convinced her to remove all of them. Meghan said, "I was initially going to just take one wisdom tooth out. The dentist said they all had to go," Trainor wrote in the caption of her post. "Wasn't emotionally or mentally prepared, but sure got some great content 😩😭😂."
Also See: Charlie Puth is "Terrible" at Teaching People How To Play Piano
The singer even posted a video message to her manager, Tommy Bruce, on the video she said, "who literally has my whole heart. Is this for Tommy?" the singer asked on the video, with cotton in her mouth and a wrap around her head.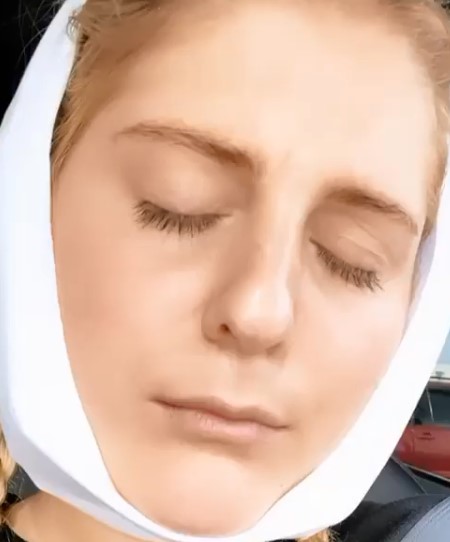 Anesthesia dose was sure too much for the singer. She did not recall any of the incidents.
Source: Meghan Trainor's Instagram
The singer further added, "I love you so much. I, like, can't cry, because it hurts, but I love you so much." Meghan even went on to make a video on TikTok, dancing herself to 'Purple Hat.' The singer said she has no recollection of making that video whatsoever.
Also Read: Stevie Wonder and John Legend Headline Motown Records 60th Anniversary Concert
Well, it was undoubtedly a humor-filled post by the singer, and we fans really loved it. For more information on your favorite celebrities' lifestyle, stay tuned to Glamour Fame, and don't forget to sign up for the newsletter.
-->