Mel Tucker's Move to Michigan Faces Immense Criticism
Published Fri Feb 14 2020 By Matthew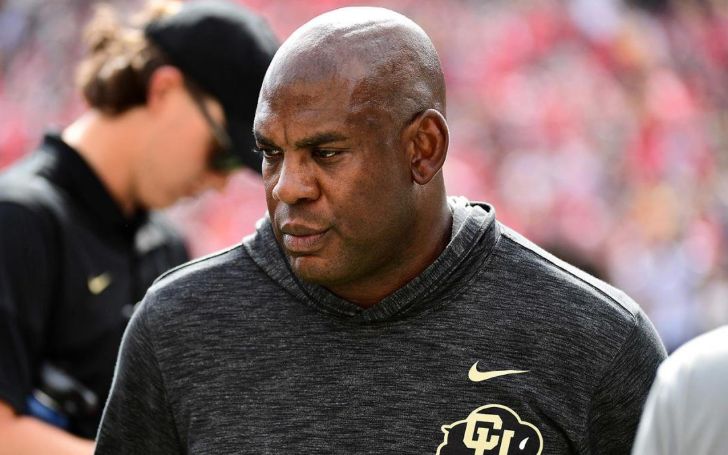 Mel Tucker bolted from his former team after just one season and stirred up a national discussion on multiple levels!
Mel Tucker is definitely facing a hard time after deciding to bolt from Colorado to Michigan only four days after tweeting about his loyalty towards the University of Colorado. Backlashes blew up on Mel's social media page after the news of his transition to Michigan State University hit the internet.
A few even took it upon themselves to point out that coaches are no longer in a place to inquire about their player's loyalty, especially post-Tucker's out of the blue decision. The hypocrisy didn't go unnoticed, and the fallout followed soon afterward with uncountable tweets condemning Mel's actions.
Joe Davis, the running back at the University of Colorado, reacted to the news of Mel's departure by tweeting how promises could just be thrown away for some money. While this wasn't too harsh, former Dallas Cowboys wide receiver, Drew Pearson, straight up called Tucker a con man for recruiting his grandson to go to CU with a promise of sticking out to the end.
What's more offensive to Mel's previous associates it that the coach spoke about ripping the transfer portal, which essentially allowed players to jump from school to school. Then he went ahead and acted radically against his own words. For the new Michigan State University coach, however, it's quite an opportunity to boost up his current net worth.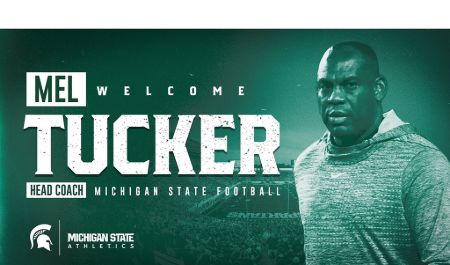 Mel Tucker takes up the position of head coach at Michigan State University.
Source: MSUToday
The former University of Colorado coach received around $2.675 million salaries from his past employment, whereas the Spartans promised to increase that number by more than double.
Looking at the deal from Mel's financial perspective, it would seem as if almost anyone would jump at the opportunity, and the two times more take-home pay certainly played a factor in his choice.
Recommended: Jo-Ellyn Tucker is the Wife of Mel Tucker - Find Out Some Interesting Facts About Her
The resolution from Mel doesn't come across as something new from the coach, considering the fact that he's made similar jumps four times since the start of the 2015 season.
Tucker started as a defensive backs coach in Alabama, which he left behind following the 2015 season to take the defensive coordinator position at Georgia. He remained a part of the team for Georgia until 2018, before accepting the Colorado job after the 2018 season.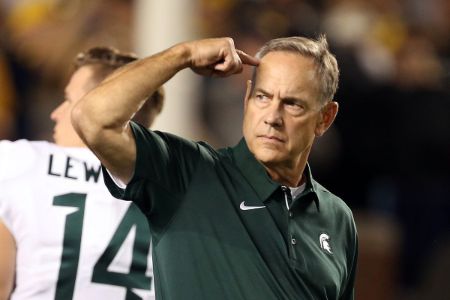 Mel Tucker will be replacing Mark Dantonio, former MSU coach.
Source: The Only Colors
Mel Tucker will be replacing Mark Dantonio, who retired last Tuesday after 13 seasons in East Lansing. The recent hire isn't final yet as the MSU Board of Trustees must approve of the resolve in a meeting, which is pre-scheduled set to take place on Friday.
The initial call-out pool for employment saw four candidates, including Tucker, remove themselves from consideration. For that very reason, it's safe to assume the offer went back to the table with a more attractive package than it initially emerged.
Let's just hope and pray that this job works out for Mel Tucker because his personal reputation surely took a huge hit.
Tune in to Glamour Fame for more celebrity updates, and don't forget to sign up for the newsletter.
-->