Is Melissa Gilbert Rich? What is her Net Worth in 2022?
Melissa Gilbert's net worth revealed: The complete breakdown here!
A former child star and an 80s household name, Melissa Gilbert is best known for portraying writer Laura Ingalls Wilder in NBC's television series Little House on the Prairie. Although a rarely appearing face on television now, Gilbert once was among the most table figures on the small screen. She is also a director, producer, politician, and former President of the Screen Actors Guild.
Melissa Ellen Gilbert was born on May 8, 1964, in Los Angeles, California. Given up immediately after her birth, Melissa was adopted by comedian/ actor Paul Gilbert and his wife, Barbara Crane. Gilbert started her onscreen journey, starring in many commercials, and eventually found her career-defining role in the NBC series in 1973.
What is Melissa Gilbert's net worth?
Although Gilbert's acting career has effectively taken a back seat, with her last credited role being in the 2019 film When We Last Spoke and the 2018 film Hometown Christmas, she ought to have a staggering net worth considering the years of a stellar career behind, but unfortunately, that doesn't seem to be the case.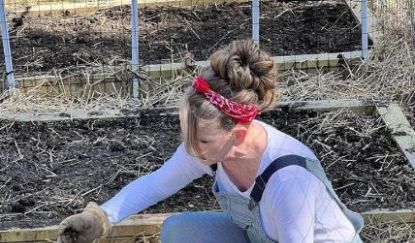 Gilbert starred in 'Little House on the Prairie for nine seasons.
Photo Source: Instagram
According to the wealth website Celebrity Net Worth, Gilbert has an estimated net worth of $500k. Gilbert was one of the most-sought young faces for commercials when she nabbed the role of Laura in Little House on the Prairie. Melissa starred in the beloved series for nine seasons and earned several awards and nominations, including one Golden Globe and one Emmy.
Don't Miss: What is Omarosa's Net Worth in 2022? All Details Here.
Gilbert experienced the peak while she was starring in the show and was probably raking a hefty sum, but why couldn't Gilbert sustain the wealth amassed from the show. Reports show the actress's troublesome tax issue is to be blamed. The tax lien against the actress started to come unloose when she announced her candidacy for a U.S representative from Michigan in 2011.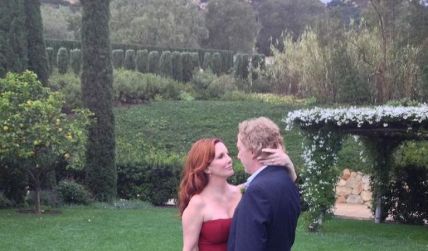 Gilbert faced serious tax issues from 2011 to 2013.
Photo Source: Instagram
From 2011 to 2013, an opponent revealed that the NBC alum owed $360,000 in back federal taxes and $112,000 in California state taxes. The actress later called her tax troubles "the perfect storm of financial difficulty for me," stating her divorce from her second husband, Bruce Boxleitner, a stall in her career, and the recession as the factors.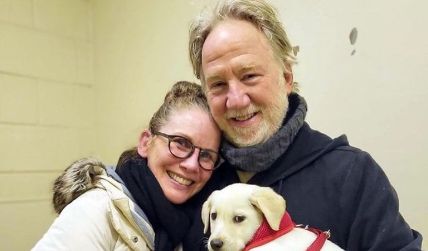 Gilbert finished 5th place in season 14 of 'Dancing with the Stars.'
Photo Source: Instagram
After the Little House on the Prairie wrapped up in March 1983, Gilbert continued her work in television and even appeared in a few feature films, including Choices of Hearts, The Soul Collector, and more. Another notable feat came in 2012 when she competed in season 14 of Dancing with the Stars and finished in 5th place.
Melissa Gilbert's new simpler lifestyle!
Gilbert claims she has found a simpler and happier life since ditching Hollywood. In her newly-released memoir Back to the Prairie: A Home Remade, A Life Rediscovered, Gilbert talks about the serene lifestyle she and her husband, actor Timothy Busfield, 64, have adopted in New York Catskills.
"I'm enjoying the aging process," says Gilbert.
Source: Good Morning America
The 58-year-old actress and her husband of nine years, Busfield, have been residing in their $98,000 14-acre property in the Catskill mountains and their dog and chickens. "This is me now - no hair color, no filler, no implants, no Botox. I just take care of myself. I try to eat as well as I can. I drink a lot of water. And I'm really enjoying the aging process because of that," Gilbert told Fox News.
Recommended: What is Sharon Horgan's Net Worth in 2022? All Details Here.
Melissa previously suffered from alcoholism and had also admitted to consistently undergoing cosmetic surgeries throughout her showbiz career; Gilbert was even involved with several high-profile men, including Tom Cruise. Before meeting her now-husband Busfield, Gilbert was married to Bruce Boxleitner for almost 16 years.
Stay connected to glamour fame for more.
-->