Michael Vick Net Worth - Complete Breakdown of American Football Player's Income and Salary
Published Wed Apr 08 2020 By Bran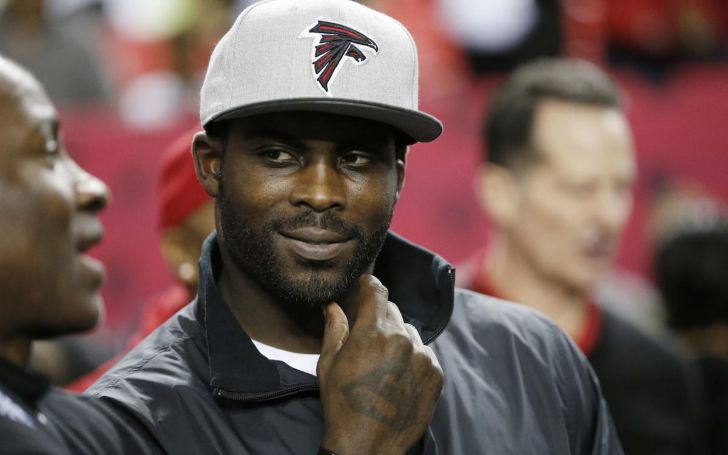 Here's the net worth details of the former NFL quarterback, Michael Vick.
Football fans would surely be aware of the former Atlanta Falcons star, Michael Vick, who played over 13 seasons in the National Football League (NFL). In fact, the Virginia based athlete was the Round 1 Pick 1 in the 2001 NFL Draft, which surely signifies how good of a player he was at the peak of his playing career. Vick broke some big records in his time, such as the first NFL quarterback to rush for 1000 yards a season and holds the record for most career rushing yards by a quarterback.
The 6-foot athlete might no longer be running on the field since he retired as an Atlanta Falcon on June 12, 2017. However, he returned to the sidelines as a coaching role and advisor for the franchisee later on. With a resounding success in professional life, Vick not just became globally popular but also garnered immense fortunes. Besides, he is a regular name in controversies and litigation with several financial scandals on his way. So, without wasting much time, let us know more about the net worth about the legendary quarterback.
Vick's Net Worth Makes Him A Multi-Millionaire
The 39-year-old NFL star, Michael Vick, was a star man during his playing career as the first African-American quarterback to be taken on the first pick. The 4-times Pro bowl winner owns a whopping net worth of $50 million from his sporty career. While the primary source of the soaring income undoubtedly is his hefty salary, he added significant wealth from endorsements and promotions too.
Michael Vick owns an estimated net worth figure of $50 million as of 2020.
Photo Source: Biography
Getting into a detailed breakdown of his wealth, he signed his first professional contract with Atlanta Falcons in 2001 for six years on a luxurious deal of $37 million. He made a hefty sum of $60 million by the time he left the Falcons to move to Philadelphia Eagles in 2009. Although he signed a two-year contract initially for $8 million, he extended his stay, which saw his pay increase to $36 million for further five years. Similarly, at the late stages of his playing career, he signed a year contract with Pittsburgh Steelers in 2015, which paid him an annual salary of $970,000. Not bad for a retiring athlete.
Vick Endorsed Several Top Brands
Michael Vick re-signed for Nike in 2011.
Photo Source: Triblive
Just like Lionel Messi for soccer, Michael Jordan for basketball, Michael Vick was the face of football back when he was at the peak of his career. Thanks to his face value, he received several offers from several brands to endorse them as ambassadors, spokesperson, or feature in its advertisements. Thus, he made quite a fortune as a spokesman for Nike, EA Sports, and Coca-Cola.
Also See: Former White House Communications Director Hope Hicks Earns a Huge Salary; What is Hope Hick' Net Worth?
Similarly, Vick also used his name to help brands like Powerade, Kraft, Rawlings, Hasbro, and AirTran to get themselves in the market quite well. Even though things went sour when he got stuck in animal cruelty cases in 2007, some of his deals were stalled. After a short break, he signed with Nike once again on July 1, 2011. Surprisingly, he even got into entrepreneurship, launching a sports clothing line called V7 in 2012. The venture prioritized sales at Modell's
Vick's Active Involvement into Philanthropy and Charity
The Atlanta Falcons legend, Michael Vick, realizes the need to give something back to society. Consequently, he is quite active in several social causes as a principal of a couple of charitable foundations as Michael Vick Foundation and The Vick Foundation. The earlier institution provided around 100 backpacks to the poor kids in Newport News and complimented it with further after school program. Interestingly, they spent 12% of its budget i.e., $20,590 on charitable causes.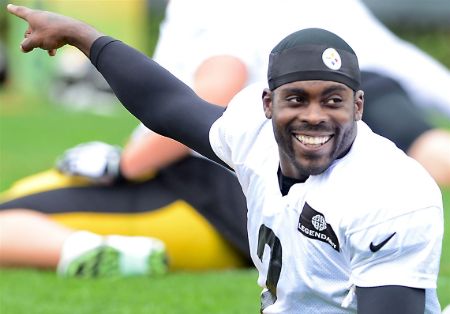 Michael Vick is active into charity with Michael Vick Foundation and The Vick Foundation.
Photo Source: Postgazette
The NFL legend is quite up to date with the global occurrences, and after the Virginia Tech massacre, he partnered with the United Way to donate $10,000 to all the ones affected. Likewise, a particular portion of his income from his business, V7, went to the Boys and Girls Club of Philadelphia.
Michael Vick Listed His Florida Home
Michael Vick listed his Florida mansion on sale in January 2020 for $2.399 million.
Photo Source: Mansion Globe
The multi-millionaire footballer, Michael Vick, does complete justice to his net value since he owns quite a property to show for it. The retired sportsman recently listed his mansion-like house, at Florida, for sale at a whopping price of $2.399 million.
You May Also Like: The Net Worth of American Producer Greg Gutfeld.
The 2001 draft's first pick put his 6000-square foot house at Plantation in the market in January 2020, barely two years after he bought it. The modern-day mansion comprises of all the amenities such as six bedrooms, six bathrooms, and a lavish swimming pool. Surrounded by greenery by all sides, the price tag seems justified for the residential area at such a peaceful location. Moreover, it includes a basketball court, a guest house, and a garage with ample space to fit around five cars.
Michael Vick is a Car Enthusiast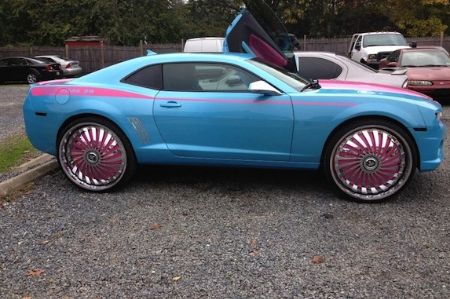 Michael Vick owned around five fancy rides including an Audi in 2013.
Photo Source: Boldride
Besides a few real-estates, retired footballer, Michael Vick's spendings are quite huge when it comes to cars. In an interview, the athlete admitted how he owned five high-end rides back in 2013. In fact, he holds a 2013 Infiniti QX56, which costs $61,650 in today's market.
Recommended: The Net Worth of Navy Thomas Modly.
Alongside the Infiniti, the Atlanta Falcons legend owned a Audi ABL and a Lexus LX570, which is priced at $85,200 and $86,480, respectively. Furthermore, you could also find a Cadillac Escalade and Jaguar XJB in his parking garage at his residence.
For more news and updates about your favorite stars, please stay connected with us at Glamour Fame.
-->