Michelle Rodriguez Apologized For Her "Choice of Words" in Defending Liam Neeson
Published Mon Feb 11 2019 By Tess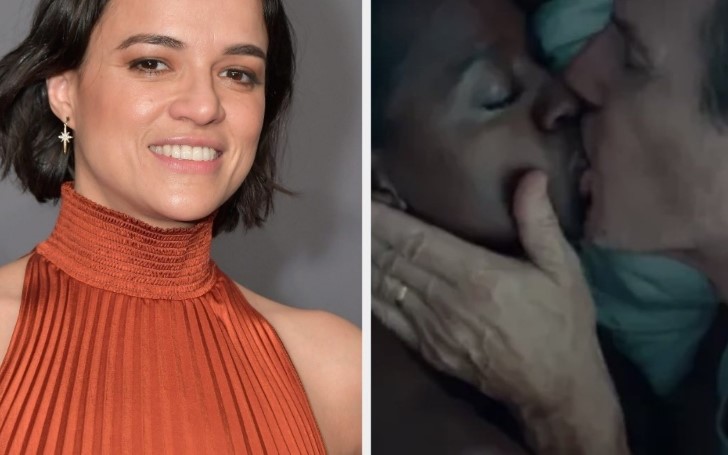 Michelle Rodriguez apologizes for her comments in defense of Liam Neeson.
Fast and Furious actress Michelle Rodriguez apologizes for her insensitive use of words while defending fellow actor Liam Neeson.
While appearing on the red carpet on Wednesday at the amfAR Gala in New York, Rodriquez argued Neeson can't be a racist referencing his on-screen embrace with black co-star Viola Davis in the Steve McQueen blockbuster Widows.
During an interview with Vanity Fair, when questioned about Liam's racist behavior Rodriguez said:
"Dude, have you watched Widows? His tongue was so far down Viola Davis's throat. You can't call him a racist ever. Racists don't make out with the race that they hate, especially in the way he does with his tongue—so deep down her throat."
The actress further added:
"I don't care how good of an actor you are. It's all bullshit. Ignore it. He's not a racist. He's a loving man. It's all lies."
The Actress's defense, however, wasn't positively perceived garnering her many criticisms from fans with people online pointing out the historical atrocities and sexual violence perpetrated by white slave owners against black enslaved women.
Following the outcries, Robinson posted an apology on Instagram with a sincere apology to all the friends and colleagues regarding her insensitive choice of words while promising to learn from her blunder which apparently stirred up a very serious issue.
Also see: Catfish's Nev Schulman Wants To Help Dina Lohan With Boyfriend She's Never Met After 5 Years of Dating
The 66-year-old actor Neeson was a subject to controversy after he admitted having an indiscriminate intent to assault a black man with matching description to alleged assailant involved in raping his friend.
Read more: The Real Reason Lisa Vanderpump Is Feuding With The RHOBH Cast Finally Revealed
The actor's admission evoked questions about his racist approach which the actor subsequently denied.
Don't miss: Ben Affleck and His Ex-girlfriend Lindsay Shookus are Reportedly "Back in Contact" After 5 Months Split
Since then celebrities like Rodriguez and Terry Crews are attempting to clarify his intent.
-->