Liam Neeson Insists He's Not Racist After His Extraordinary Admission About Wanting To Kill a Black Man
Published Wed Feb 06 2019 By Vickey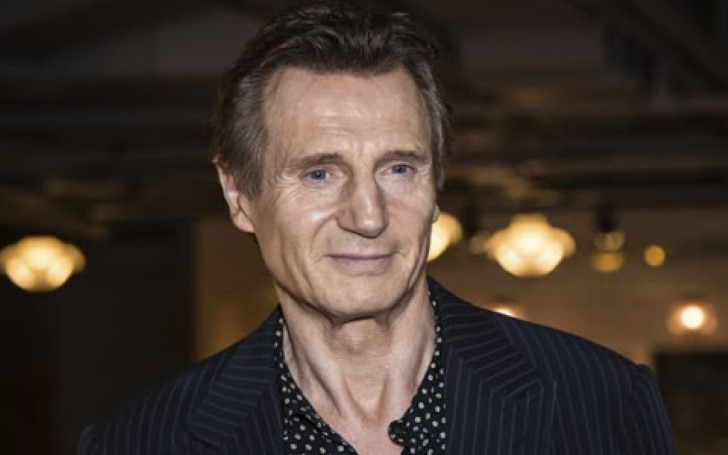 Liam Neeson apologizes and insists he's not racist after his extraordinary admission about wanting to kill a black man.
In our last article on Liam Neeson, we explained how his words were blown out of proportion. The actor from Taken claimed of wanting to kill a "black Bastard" after his close friend, who he considered a family was raped by an African American.
The iconic actor is currently facing a lot of heat and backlash from his choice of words. Liam claimed he never felt such primal urge to lash out and is really ashamed of his action. Moreover, the star apologized on Tuesday morning during an appearance on Good Morning America.
Throughout the interview, Liam Neeson explains and insists that he is not racist. We can see how uncomfortable and nervous he was throughout the interview. Moreover, he further clarifies at the time of the incident he was in a dark place. And when the primal rage finally calmed down he was shocked to see himself.
Also Read: Ariana Grande Claps Back on Being Accused of Cultural Appropriation
During the interview, Liam was asked if he'd do the same if his friend told him the assailant was of different race/color. Liam said,
"Oh definitely, if she had said an Irish or a Scot or a Brit. I would- I know I would do the same thing. I was trying to show honor to my friend, in this terrible medieval fashion."
Moving on to some of the backlashes he faced due to this incident, Lionsgate recently decided to scrub the Tuesday night's red carpet for Liam Neeson's "Cold Pursuit". The studio hasn't made any comment on this whole fiasco, however, some sources claimed Lionsgate decided not to do the red carpet after his interview earlier this week.
Recommended: Soulja Boy's Manager Insists The Claims Against the Rapper Kidnapping and Assaulting a Woman are False
Although Liam is getting a lot of heat and backlashes from the tragic incident he recalled, he is also getting support from here and there. Moreover, soccer legend John Barnes also supports Neeson, saying he "deserves a medal" for his honesty. The former England player, who suffered racial abuse throughout his career, told Sky News he respects the actor for telling the truth.
-->