Miguel and his estranged Wife Nazanin Mandi Announcing their Separation After 17 Years of Relationship and 3 Years of Marriage
Published Wed Dec 15 2021 By pragya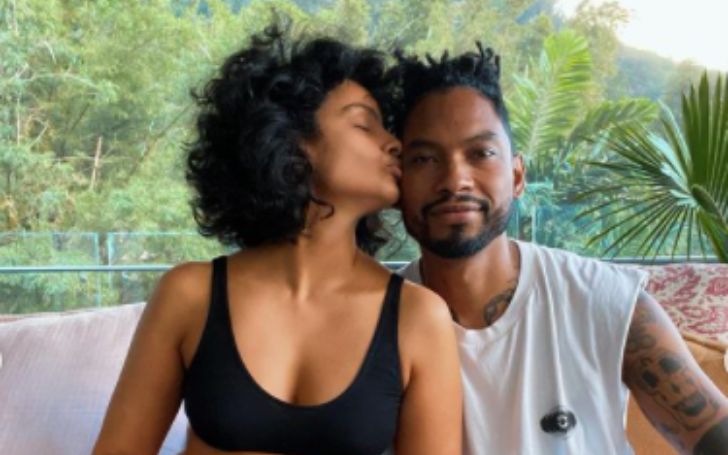 What Were The Reason Behind The Separation Of Miguel And Nazanin Mandi After 17 Years Of Togetherness? Let's Find Out!
All fans are still shocked after an American singer, songwriter, record producer, and actor, Miguel Jontel Pimentel and an American actress, singer, model, and life coach, Nazanin Aliza Mandighomi Pimentel, best recognized as Nazanin Mandi, announced their heartbreaking split.
Three years back, on November 24, 2018, Miguel and Nazanin, who walked down the aisle at Hummingbird Nest Ranch in Santa Susana, California, confirmed their separation after three years of married, on September 27, 2021, as noted by People.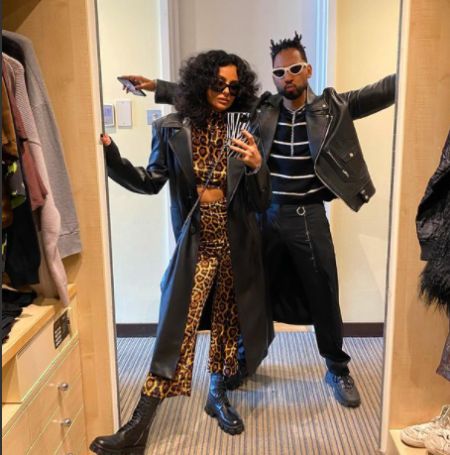 Miguel and Nazanin Mandi last posted on Instagram in May 2021.
Photo Source: Instagram
At the time, after marriage, Nazanin mentioned her extreme happiness in line, ''It just felt right. It was a long time coming, and you know, when you're with somebody starting from 18, a lot of things happen. There's a lot of growth. There are a lot of growing pains, and all through our twenties was the time to get our minds right, to find ourselves, and through that process, fortunately, we grew together and not apart. Now in our thirties, it just felt so right to make it official finally."
Also, See: Zara Larsson is Single after Splitting from Boyfriend Brian Whittaker, Details Here
But what happened all of sudden, the 35-year-old actress and Miguel chose to separate ways. She told outlets some things about their togetherness shortly and sweetly, ''We were used to being around each other a lot, but then we were also used to traveling a lot. So keeping the spark alive was something we had to stay on because when you're in different cities, it's automatic to feel excitement [when you see each other again]."
Nazanin added, "But being home [together] all the time, it's like, 'Okay, we have to find new things to watch, and to do and to read, it was a lot, but overall, we did great. I have no complaints, [and] am grateful for everything."
Miguel and Nazanin Mandi were together for 17 years.
Photo Source: Instagram
According to Daily Mail, coming on the recent rumors, they were spotted together while Nazanin recovered from LASIK eye surgery. Also, until now, the former power couple hasn't deleted each other photos on Instagram.
As per the lovey-dovey couple's actions on social sites, their split is not serious; they only want some space but are still in touch. Also, they were rumored to have been reunited, but the news is still unsure.
Furthermore, always remember us in Glamour Fame for more celebrity news updates.
-->