Who is Mika Brzezinski? Detail About her Married Life and Relationship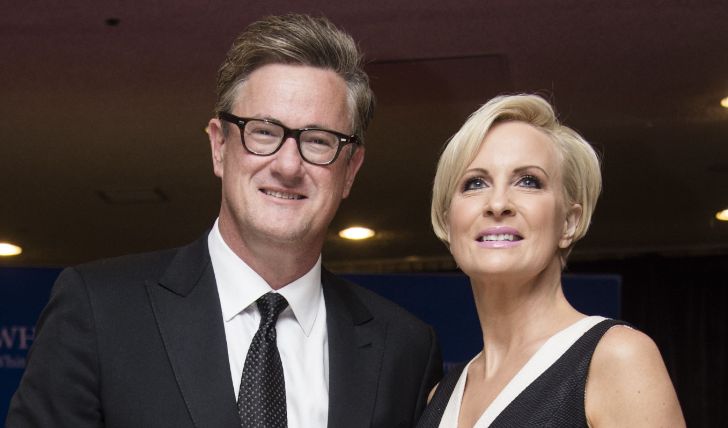 Mika Brzezinski ties knots in secret: The MSNBC's host is a mother of two!
An Acclaimed journalist and MSNBC anchor, Mika Brzezinski, was recently selected for the inaugural of the first-ever Forbes 50 over 50. Brzezinski is also a liberal political commentator and author. She was inducted into the Cable News Hall of Fame in 2016 and was awarded the Matrix Award in 2018. Mika is also the founder of Know Your Family: a community helping women reach their full potential.
Born Mika Emilie Leonia Brzezinski on May 2, 1967, in New York City, she started her career at ABC's World News This Morning in 1990. She would later join CBS affiliate WFSB and CBS News in 1997. Following a brief stint at MSNBC, while working at CBS News, Mika joined the cable in 2007, doing MSNBC's Up to the Minute and primetime newsbreaks. Mika is married to her Morning Joe's co-host.
Mika Brzezinski marries Joe Scarborough!
Brzezinski found love on the sets of MSNBC's weekday morning show Morning Joe, which she hosts with her now-husband, Joe Scarborough. The duo spent 10 years as co-hosts before tying the knots in 2018. But both Mina and Joe were married to different people way before the show's tenure.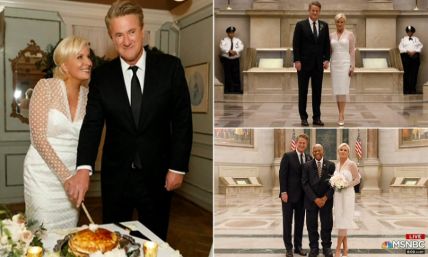 Mika and Joe tied the knots in secret.
Photo Source: Daily Mail
The couple later revealed that they had developed feelings for each other way before, but they didn't act on it until they split ways from their first partner. The co-hosts confirmed their engagement in May 2017 and tied the knots in secret on November 24, 2018, in Washington D.C.
Don't Miss: Who is Annika Sörenstam's First Husband? Detail About her Marriage and Relationship.
The couple didn't send any invitations to their guests, and instead, they called their closest friends and family and even kept the venue hidden from them until the final day. U.S. Rep. Elijah Cummings of Maryland officiated their wedding. Brzezinski was married to TV news reporter James Patrick Hoffer for over 20 years, from October 1993 to 2016. The ex-spouses share two daughters.
Both Mika and Joe share two kids with their ex-partners.
Source: MSNBC
Attorney and television host Scarborough has been married twice before. He shares two sons with his first wife, Melanie Hinton, and one daughter with his second wife, Susan Waren. Scarborough, 58, is a former Florida congressman. After leaving the house of representatives in 2001, Joe worked for NBC, ABC, and CBS as a journalist and reporter.
Learn more about Mika Brzezinski!
Brzezinski's repertoire isn't limited to her onscreen career; the veteran television host is also the author of three books. Born to political scientist Zbigniew Brzezinski and Swiss-born sculptor Emilie Benes Brzezinski, Mika's family also include her brother, military expert Ian Brzezinski.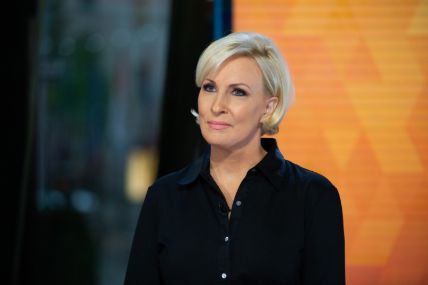 Brzezinski is an award-winning journalist and a veteran television host.
Photo Source: Fortune
Brzezinski graduated with a major in English from Georgetown University, after which she began her career working as an assistant at ABC's America This Morning. Mika soon progressed her position to become an anchor at CBS affiliate WFSB-TV/WFSB-DT in Hartford. Mika served as a correspondent at CBS News for many years before joining MSNBC in 2007.
Check Out: Paul Rudd & His Wife are Parents of Two Kids! Learn About Them Here!
While working at the cable's Up to the Minute, Nightly News, Weekend Today, and Morning Joe segments, Brzezinski also pursued bigger goals on the side. In the early 2000s, Mika was at the forefront of the campaign against trivial journalism. She continues to lead an active campaign for women's empowerment.
For more information and news on your favorite stars, stay connected to Glamour Fame.
-->