Miss Virginia Camille Schrier Won Miss America 2020 with a Science Experiment Edge over Other Contestants
Published Fri Dec 20 2019 By Sea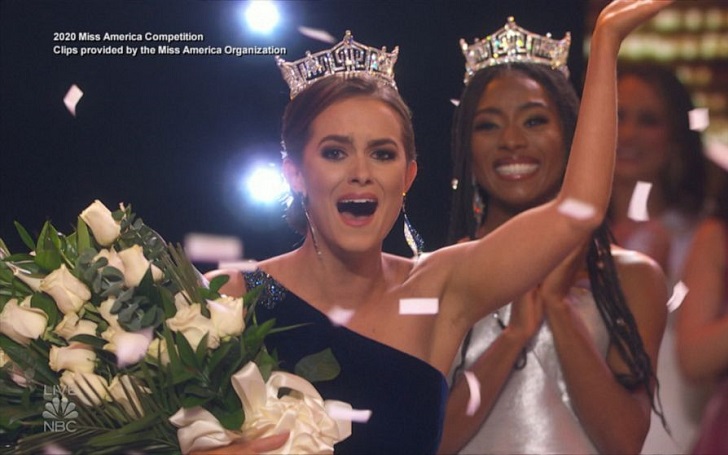 24-year-old Scientist, Miss Virginia Camille Schrier, won over the judges with a science experiment in the talent show category to become the new Miss America.
This year of Miss America had a makeover from versions of beauty pageant competition as it was dubbed 'Miss America 2.0' upon its return to NBC. Instead of gleaning too much into appearances, bikinis, games and such, the focus this year was on interviews and social impact initiatives.
It seems fitting that Miss America 2020 announced it's winner, Miss Virginia Camille Schrier. She is a 24-year-old scientist studying to achieve a Doctor of Pharmacy degree at Virginia Commonwealth University. What's more intriguing is the fact that she edged over the other competitors with a science experiment during the talent show portion.
Watch: The Moment Miss America 2020 Was Announced
It's never been done before as the others performed jazz dances, twirled batons, sang songs and even did fast-piano-playing. Along with science, the other categories were business, arts and education.
"Science is all around us! I've loved science since I was a little girl," she said as she started her colorful show. "It's my mission to show kids that science is fun, relevant and easy to understand."
More Beauty Pageant Girls Outside Fashion and Beauty: We Love Weather's reporter was Mrs Georgia America, Liana Brackett. Know her better and learn her Ethnicity.
With a lab coat already on, she then proceeded to narrate her experiment, catalytic decomposition of hydrogen peroxide, as she performed it. She had concentrated hydrogen peroxide, three different food colorings and dish soap already on three separate flasks as she poured in the catalyst for the chemical reaction, potassium iodide.
Foams of glory started to shoot out of the flasks as soon as the catalyst was poured. Judges, Lauren Ash, Kelly Rowland and Karamo Brown, were obviously impressed with it all.
Watch: That Science Experiment That Possibly Won Her the Crown
The 24-year-old was thankful for the Miss America panel for "taking the focus off our bodies" to let her be recognized for her brain, personality and mission. The latter two were topics for the other categories, platform and interview, which she impressed in, as well.
The mission for the platform category was 'Mind Your Meds: Drug Safety and Abuse Prevention from Pediatrics to Geriatrics', her nationwide ambition as Miss America 2020. As for the interview, she answered the questions leaning to awareness about mental health, pushing for Miss America to not post anything controversial on social media and argued Miss America should not be married or be in any kind of romantic relationship with kids because of the demanding job.
She beat off 50 other contestants to take home the crown.
Source: Donald Kravitz, Getty Images
The grandest applause she got was her answer to Rowland's question, "How do you handle those who might make fun of Miss America?" Her answer went on as, "I think that what I'm doing by being a woman of science and redefining what it means to be Miss America in 2020 is how I deal with those people."
Schrier surpassed runner-up Miss Georgia, Victoria Hill, and second runner-up Miss Missouri, Simone Esters, to clinch the title. Miss America 2019, Nia Franklin, crowned her as she gets a $50,000 scholarship and a year of representing the organization.
Stay tuned and connected to GlamourFame for more Entertainment updates.
-->