What is Monica Lewinsky's Net Worth? Learn all the Details Here
Monica Lewinsky's Net Worth: Complete Analysis of Her Wealth Here!
Monica Lewinsky is a well-known nowadays anti-bullying activist, television personality, fashion designer, but most notably a former White House intern. However, her involvement in the most notorious White House scandal that occurred 23 years ago still taints her reputation. In 1998 the consequence of President Bill Clinton's impeachment resulted in Lewinsky being condemned for having an affair with President Clinton.
Born to two acclaimed parents, an oncologist and an author, she had an opulent start in life, and stood a chance at a propitious political career, had it not been for the infamous disgrace, which seemingly put more of hers at stake than it did Clinton's. A forged advertisement declared Lewinsky dead in December and claimed she had a mind-boggling wealth. In reality, she is very much alive and thriving. Since curiosity around her fortune is going still, let's see if Lewinsky indeed has it big or not.
How Rich is Monica Lewinsky in 2021?
Having little to no chance in a political career, she took deals that came her way to make ends meet, hence becoming a television personality, opening her own line of handbags, and even hosting a Fox TV program. As of 2021, Lewinsky's estimated net worth is $1.5 million.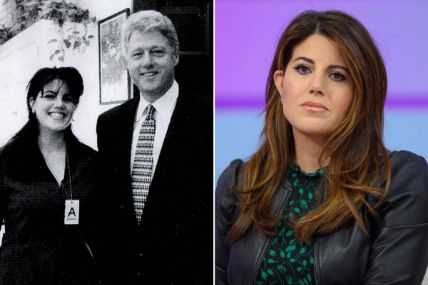 'I'm kind of known for something that's not so great to be known for," says Lewinsky.
Photo Source: NY Post
Lewinsky owned the illicit affair as the biggest mistake of her life and moved forward, just like Clinton, who, despite countless allegations of sexual misconduct against him, kept a public life. As a matter of fact, Lewinsky raked quite an amount selling the most-sought story at the time.
Check Out: Juventus Qualify For The Champions League Next Season
As young Lewinsky became the focus of the political storm, it is safe to conclude that her political career was ousted along with her public image. Lewinsky made thousands from her initial appearance in interviews and her biography, 'Monica's Story' written by Andrew Morton.
Lewinsky Continues Poking Fun at Herself!
After years of keeping a low profile, she made her public reappearance in 2014 by writing an essay for Vanity Magazine named 'Shame and Survival.' Today, an active social media figure and an avid anti-bullying activist, she has visibly moved past the scandal. From turning into a laughingstock worldwide to poking fun at herself, people on Twitter are totally in awe of her currently.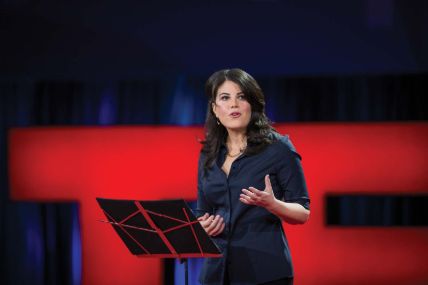 There were no words to describe it then; today, it's called Cyber-Bullying.
Photo Source: Britannica
A tweet asked what's the highest risk, low reward thing you've ever done, and Lewinsky's side-eyed emoji answer to the tweet has people cracking up. Buzzfeed noted, Monica has been making the same joke for years and is funny every time.
I'm Not Alone Anymore, For That, I Am Grateful, Lewinsky!
However, an unnecessary evil for many, the social media age has come as a blessing for Lewinsky and her likes. Believe it or not but the activist had to live years under burgeoning shame just because there were no words to construe her ordeal in plain words. 'So these days, it's called cyber-bullying says Lewinsky, 47.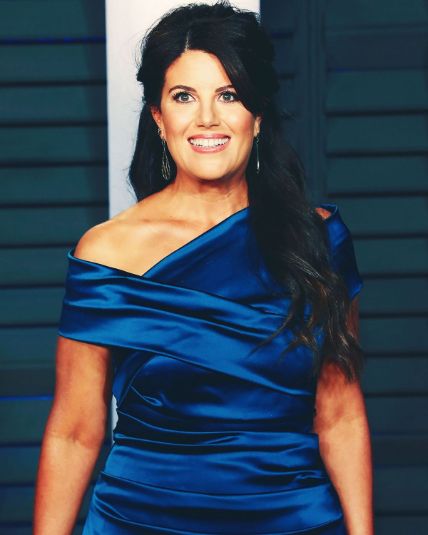 The Clinton-Lewinsky scandal, a retold one-sided version? Photo Source: The Cut
As the revolutionary #Metoo movement erupted in 2016, women worldwide reclaiming their voices and holding brazen perpetrators to account. Lewinsky quotes, "To all the women, sharing stories of sexual assault, thank you for your bravery, I'm not alone in the fight anymore."
Recommended: What is Chris Cuomo's Net Worth? Find all the Details Here
Among the few who lent Lewinsky candid support was Joshua Kendall, a writer building a chronicle on US presidents and the #metoo movement. According to him, the primary version of the scandal all these years was authored by Clinton himself and tethered Lewinsky's side.
For more information and news on your favorite stars, stay connected to Glamour Fame.
-->