Nancy Pelosi Eyebrows: Did She Go Under the Knife?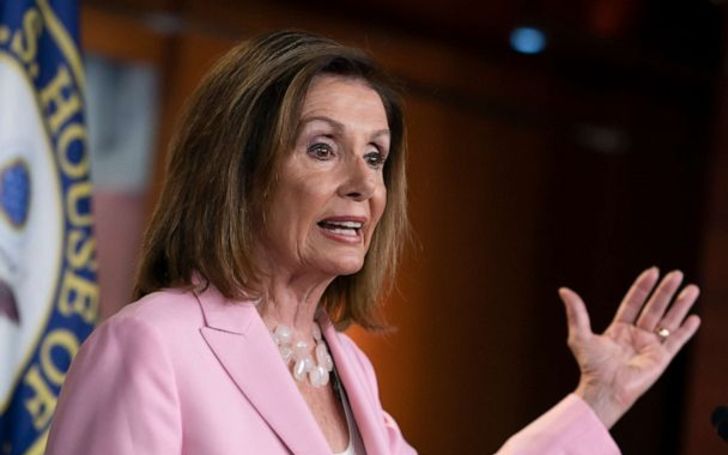 Are all the rumors surrounding Nancy Pelosi's plastic surgery true? Find out all the details here below.
At the age of 80, one would think of retiring and enjoying the rest of their life, but that's certainly not the case for American politician Nancy Pelosi.
The Speaker of the United States House of Representatives, Pelosi, is still as charming as she was when she started her career decades ago. What is the reason behind her youthfulness? Is it the work of nature, or is there some miraculous doctor's tweaking done?
For quite a while, Pelosi's been in the media limelight for her beauty modification allegations. Still, one of the resounding ones was during the Covid-19 outbreak, where she showed up with her newly done eyebrows.
Twitter, in particular, seemed to blow up after her new look surfaced over the internet. So, what is the case? Did the veteran politician really go under the knife to maintain her looks? Let's find it right here in the read below.
Nancy Pelosi's Eyebrows Drama
In Nancy Pelosi's press conference regarding the massive covid-19 legislative package, she gave quite a speech prioritizing on opening the US economy safely and soon. But more than her address, the attention went on to her set of eyebrows.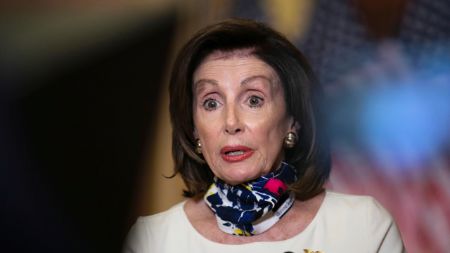 Nancy Pelosi's Eyebrows!
Photo Source: WFRX
The American politician has yet to comment on her allegations; however, experts claim that there's definitely some work done around her face.
Recommended: Nancy Pelosi Net Worth in 2021: Here's the Breakdown
Dr. Anthony Youn, a specialist, commented, "It appears that she has had a good amount of surgery… probably an eyelid lift and even a facelift."
Nancy Pelosi Twitter Trolls and Plastic Surgery Speculation
Twitter users showed Nancy Pelosi no mercy after seeing her look. There were online trolls like, "What has Nancy Pelosi done to her face during the COVID-19 shutdown? "If her eyebrows get any higher, they will be up in her hairline. Sadly, she is more concerned about her Spanx face than getting Americans back to work."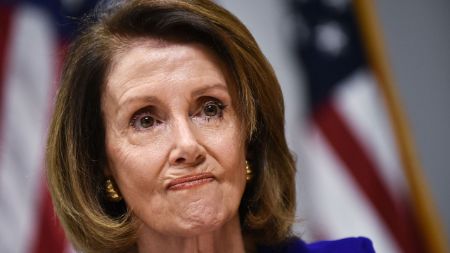 Did Nancy Pelosi go under the knife? That for her to know and us to speculate for now.
Photo Source: Vanity Fair
While another user pitched in, "Looks like [Pelosi] had a facelift during the pandemic. Her face is tight as a drum & her eyebrows are in the middle of her forehead. She's had to stay home to heal the scars. The creature can't even blink!"
You may also like: Vera Wang Plastic Surgery, "The Complete Story of Chinese-American Fashion Designer's New Polished Look"
It appears that the leading politician has had a couple of shots of botox around her face to get that facelift. While many politicians and celebrities pass the radar of getting caught with plastic surgeries, not all are smart enough to get away from it, just like Nancy.
Don't Miss: Donald Trump Impeachment - A Brief Story!
Hit the subscribe button and get an endless supply of similar articles for you to enjoy only at Glamour Fame.
-->