What is Naomi Campbell's Net Worth? Learn all the Details of Her Wealth and Earnings Here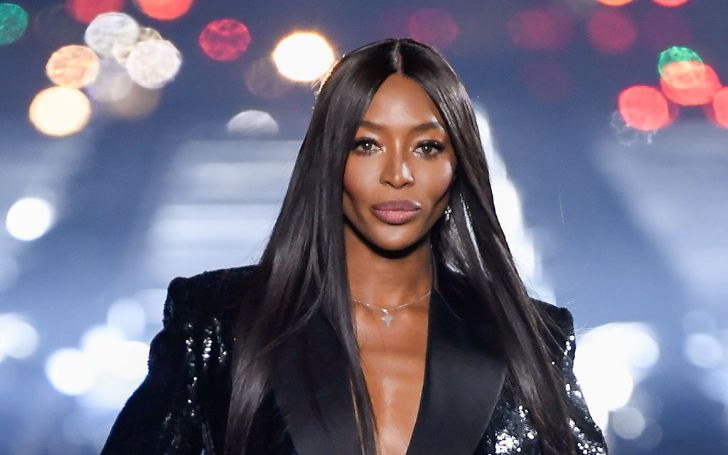 Find out the net worth of supermodel Naomi Campbell.
Supermodel Naomi Campbell is now a mother, as she recently announced in one of her Instagram posts that she became a mother of a baby girl. She'd shared a picture of her hand holding the baby's feet.
'A beautiful little blessing has chosen me to be her mother, so honored to have this gentle soul in my life,' she wrote in the post she shared.
The 51-year-old model was a sensation in the 90s as she became the first black British model to appear on the cover of British Vogue. A star of the industry, she's been keeping a low profile in recent times, but she's as influential as ever. Below, we take a look at her net worth and career in an attempt to learn more about her professional life.
What is Naomi Campbell's Net Worth?
According to Celebrity Net Worth, supermodel Naomi Campbell's net worth is an estimated $80 million as of May 2021. She's made all of her fortunes from her earnings as a famous supermodel.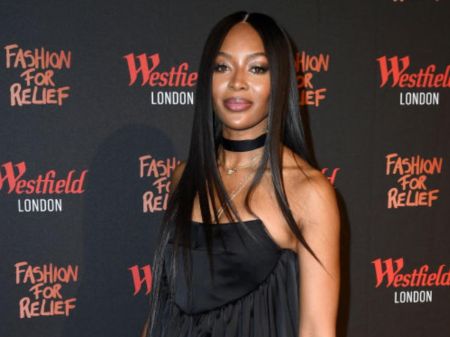 Naomi Campbell is worth $80 million.
Source: Pinkvilla
With her enormous wealth, Naomi Campbell is one of the richest models in the world. As per Marie Claire, she ranks among the 15 richest models of all time.
Campbell's career breakthrough came in the late 1980s when she was one of the most in-demand models of the time. This continued to the 1990s and also the early 2000s when her modeling career peaked.
Check Out: What is Tim Tebow's Net Worth in 2021? Here's the Breakdown!
She made a lot of money working with numerous international brands over the decades and worked with many high-profile companies throughout the years. Some of the top fashion brands she worked with include Versace, Valentino, Christian Dior, and Lacroix.
Throughout her career, she appeared on over 500 magazine covers. She made her millions appearing on the cover of French Vogue, British Vogue, and Time too, and as Victoria's Secret model.
Naomi Campbell's Former Billionaire Boyfriend Gifted Her a Mansion
Naomi Campbell's former billionaire boyfriend had gifted her a fancy mansion once. Russian billionaire Vladislav Doronin handed her a docked spaceship-shaped home in Moscow's suburban area Rublyovka, which cost about $140 million in construction.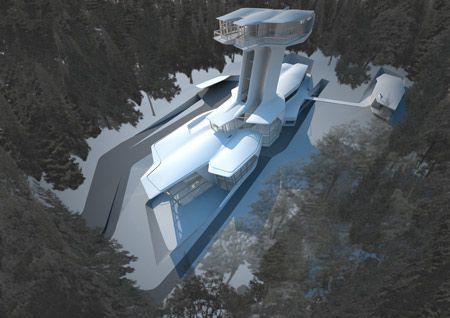 Naomi's spaceship-shaped house was gifted by her former boyfriend, Vladislav Doronin.
Source: Pinterest
The mansion was put on sale for initially $150 million, which was later reduced to $100 million. The eco-friendly home features a spa, nightclub, 20-meter swimming pool, gym, and a Japanese garden. It was designed by a well-known architect Zaha Hadid.
Check Out: What was Colt Brennan's Net Worth? Learn All the Details Here
Campbell also got another magnificent gift from her ex-boyfriend Doronin on the occasion of her 41st birthday. He gave her a vacation home situated at Isla Playa de Cleopatra, in Turkey's Gulf of Gökova. The house is shaped like the Egyptian Eye of Horus.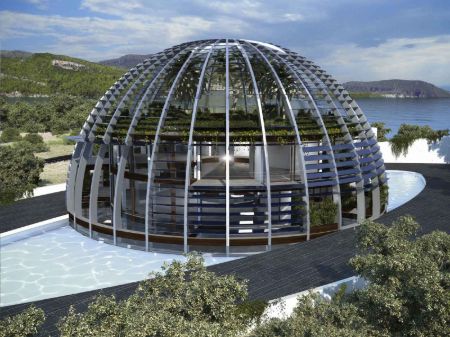 Naomi Campbell's Eye of Horus eco house.
Source: Meaww
Apart from those mansions, the model also owns a luxury villa in Malindi, Kenya. The property overlooks the Indian Ocean and is a wonderful place for relaxation.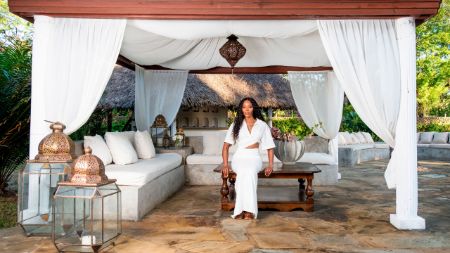 Naomi Campbell's luxury villa in Kenya.
Source: Architectural Digest
'It's a very calming place,' she told Architectural Digest about the place. 'You don't really want to be on the phone. You're not trying to find a television. You just want to read and be with yourself. It's nice to just have the silence and the crickets.'
Stay tuned to Glamour Fame for more net worth-related content about your favorite celebrities.
-->