Naomi Nelson - Some Intriguing Facts to Know About Johnny Knoxville's Wife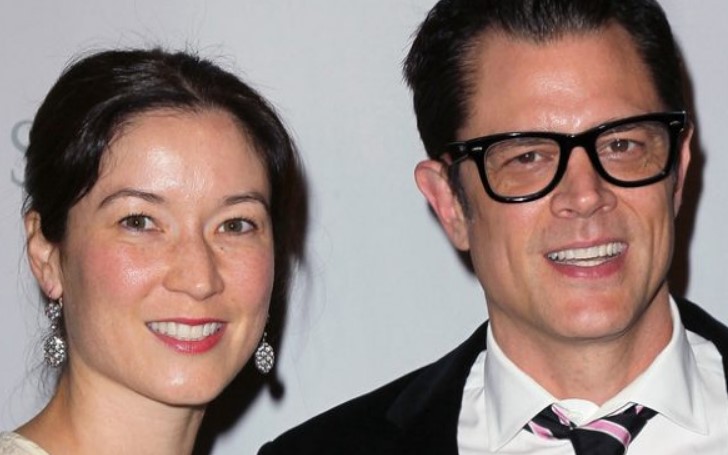 Get interesting things about actor Johnny Knoxville's second wife, Naomi Nelson. Also, know how their relationship is going on at the moment!
It's a joke when someone says they haven't heard of a notorious prankster, Johnny Knoxville (born Phil John Clapp), and his stunt-themed series. The star's show always involves dangerous and one of the craziest stunts which endanger the life of the cast members. In short, Knoxville's pranks are more than average prank shows.
While people like him for his crazy acts, there is someone who loves him for a whole lot of different reasons. We are talking about none other than 'Jackass Reunion' star's wife, Naomi Nelson. Her name may be new to many of you, but she is more than a celebrity spouse.
We have gathered some interesting facts about Johnny Knoxville's wife, Naomi Nelson, which we hope you might be interested in giving a read. And we are sure some of the facts are going to blow your mind; yes, Naomi is that amazing of a person.
Who is Naomi Nelson? What Does She Do?
Earlier, we stated Naomi Nelson is more than a celebrity spouse. Well, to elaborate on the point, we gathered some information about the 39-year-old. Naomi Nelson (born August 20, 1980) is a well-known film director. The 39-year-old is best known for her work on 'Carnivàle' (2003 - 2005), 'Fifth Star' (2010), and 'Reel Grrls' 2009 Productions (2009).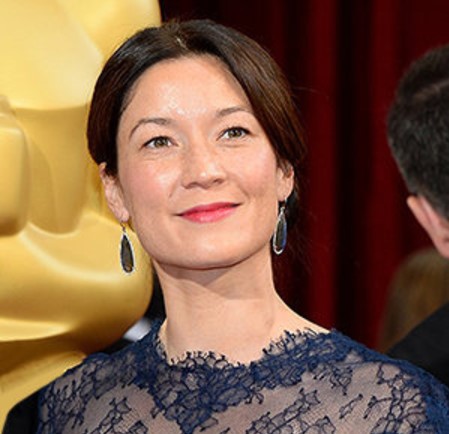 Naomi is a well-known director who is recognized for her work on 'Fifth Star.'
Source: TV Show Stars
It is obvious Naomi did not get much attention as she was always working behind the cameras. However, her work on the hit TV series, Carnivàle in 2005 really worked a charm for her. Naomi's work as an assistant to producers (12 episodes in 2005) was recognized by all the people in the entertainment business.
Also Read: Who is Melissa McCarthy's Husband Ben Falcone? Details of their Married Relationship!
Moreover, Naomi Nelson is the co-writer/director of the hit 2010 documentary, 'Fifth Star.' The documentary shows Naomi exploring the history of a woman getting the right to vote in Washington one hundred years ago. The documentary won many hearts and helped Naomi get much deserving recognition.
Naomi Nelson Married Johnny Knoxville After Two Years of Dating
A shocking, however, good news came out back in 2010. Johnny Knoxville, who is known for his wacky and dangerous pranks, shocked the world when he settled down with his long-time girlfriend, Naomi Nelson. Naomi and Johnny, who started dating in 2008, decided to tie the knots after two years of dating. The couple got engaged and walked down the aisle within a matter of days.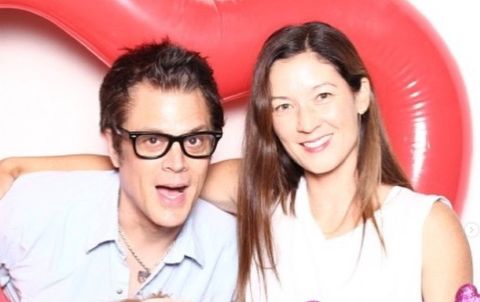 Naomi Nelson and Johnny Knoxville started dating in 2008 and married after two years of dating on September 24, 2010.
Source: Johnny Knoxville's Instagram (@johnnyknoxville)
According to some sources, The couple picked Naomi's engagement ring just two days before their marriage on September 24, 2010. One of the many reasons why the couple rushed everything could be Mr. and Mrs.'s first child. The couple was blessed with a son already.
Naomi Nelson and Johnny Knoxville Share Two Kids
While it was no surprise, Naomi Nelson and Johnny Knoxville welcomed their first child, son Rocko Akira Clapp, on December 24, 2009, before even they tied their knots. The couple welcomed their second child, daughter Lemoyne Yoko Clapp, in 2011.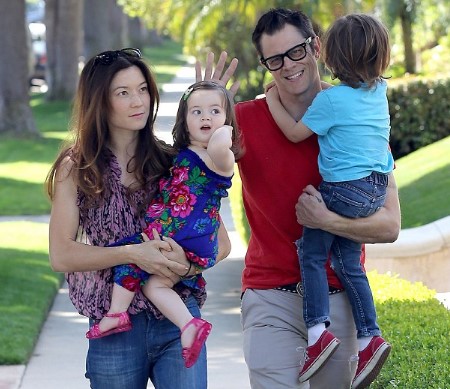 Naomi Nelson and Johnny Knoxville share two kids, son Rocko Akira Clapp and daughter Lemoyne Yoko Clapp.
Source: Daily Mail
The couple, however, is parents to three kids as Johnny shares a daughter, Madison Clapp, from his previous wife, Melanie Lynn Cates. Naomi, despite being a stepmother, never let Madison feel that way. According to the reports, this is one of the reasons the couple is going strong even after a decade-long relationship.
Also See: Who is Renee Greenstein's Husband? Learn about the Couple's Married Life and Their Children!
For more information on your favorite celebrities' lifestyles, stay tuned to Glamour Fame, and don't forget to sign up for the newsletter.
-->