Unveiling the Untold Story: Nathan Kane Samara - Eminem's Brother Revealed
Published Thu Jun 01 2023 By brandon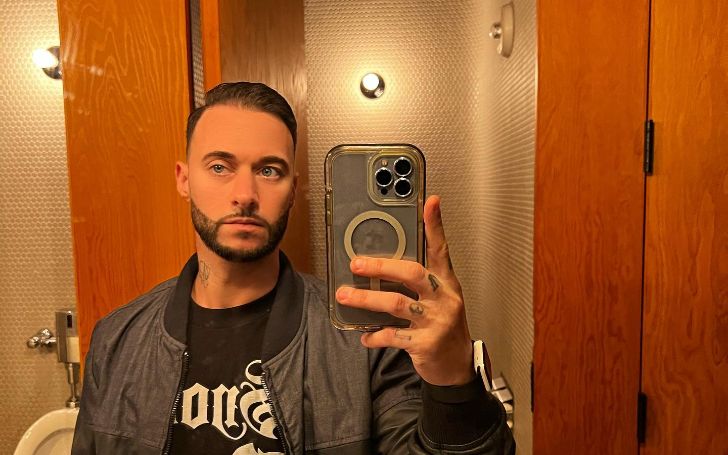 Unveiling the Hidden Tale: Nathan Kane Samara, the Brother of Eminem, Uncovered!
Nathan Kane Samara, the half-brother of Eminem, has had a challenging life and a complex relationship with fame. Despite sharing a blood connection with one of the most renowned rappers in the world, Nathan has chosen to keep a low profile and avoid the spotlight that comes with his brother's fame.
More About Nathan Kane Samara
35 years old, Nathan is 14 years younger than Eminem, also known as Marshall Mathers III. Their upbringing was marked by adversity, with both brothers facing a tumultuous childhood.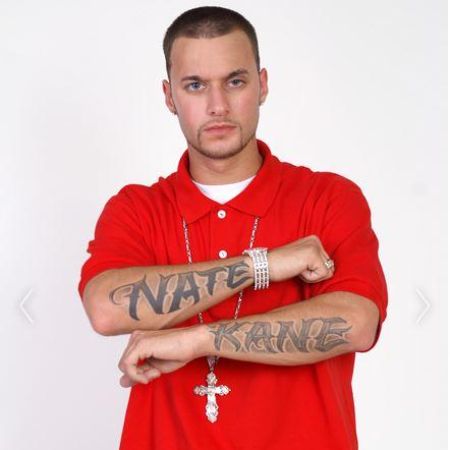 They shared a bond while growing up, but they also experienced distance from their mother, whom they described as abusive and neglectful. Nathan, like Eminem, endured a life of poverty and constant fear, resulting in Nathan being placed into foster care at one point due to abuse.
Nathan's passion for music and acting led him to try his hand at rapping under the alias "Nathan Kane." He released a few songs, although his rap career did not achieve the same level of success as his older brother's. Despite this setback, Nathan remains interested in the arts and has likely found other ways to express his creativity outside of the public eye.
Unlike Eminem, who has had a well-documented tumultuous romantic life, Nathan has found stability in his relationships. He is married to Ashley Mae, and the couple has three children together. This aspect of his life showcases a more grounded and settled approach, in contrast to the highly publicized relationships with his brother.
See: Juliane Foxworthy: Exploring the Life and Journey of Jeff Foxworthy's Talented Daughter!
Moreover, Nathan is known for his advocacy and support of important social movements. He stands as a fighter for human rights and has expressed support for the Black Lives Matter movement. This involvement reflects his commitment to social justice issues and his desire to make a positive impact on the world.
Nathan Kane Samara's brother Eminem
Eminem, born Marshall Bruce Mathers III on October 17, 1972, is an iconic American rapper, songwriter, and record producer. Hailing from Detroit, Michigan, Eminem rose to prominence in the late 1990s and early 2000s, becoming one of the music industry's most successful and influential figures.
Known for his unique lyrical ability, introspective storytelling, and rapid-fire delivery, Eminem quickly gained recognition for his provocative and often controversial lyrics, tackling topics such as personal struggles, social issues, and his own life experiences. His raw and emotionally charged style resonated with audiences, leading to widespread commercial success and critical acclaim.
Eminem's breakthrough came with the release of his major-label debut album, "The Slim Shady LP," in 1999. The album, produced by Dr. Dre, showcased his alter ego, Slim Shady, and featured hit singles like "My Name Is" and "Guilty Conscience." It earned him two Grammy Awards and set the stage for his subsequent projects.
Eminem's music often reflects his personal struggles, including his battles with addiction, mental health issues, and relationships. He has been praised for his ability to convey vulnerability and convey complex emotions through his lyrics. Many consider him one of the greatest rappers of all time, with his technical skill, wordplay, and storytelling setting him apart in the genre.
How Close Are Eminem and Nathan Kane?
Eminem and Nathan Kane Samara share a unique and complex bond that was forged through their difficult upbringing. Growing up, they were close to each other and relied on one another for support, especially in the face of their challenging relationship with their mother.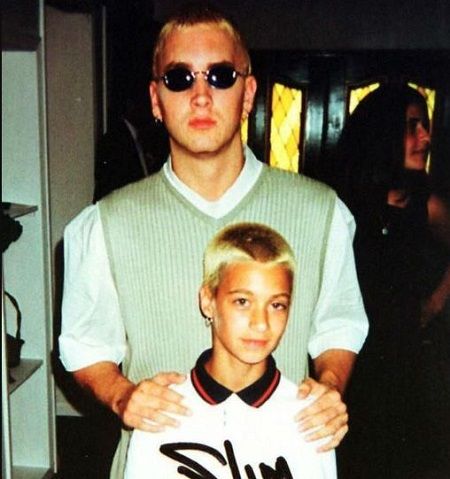 Their childhood was marked by poverty, constant fear, and alleged abuse at the hands of their mother. These circumstances forced Nathan Kane into foster care at one point, highlighting the severity of their situation. Despite these hardships, Eminem took on the responsibility of caring for his younger brother, even attending to his basic needs such as changing his diapers when he was a baby.
As Eminem faced his struggles, including a highly publicized court case and his then-wife's attempted suicide, Nathan Kane was reportedly present, providing support and standing by his side. Their shared experiences and closeness likely contributed to Nathan's unwavering support for his older brother throughout these challenging times.
Nathan Kane's preference for privacy sets him apart from his globally famous brother, as he chooses to stay out of the limelight. However, despite his desire for a more private life, it is evident that the bond between the brothers remains strong. Their shared history shared hardships, and the support they have provided each other have likely created a deep and unbreakable connection.
While details about their current relationship may be scarce due to their private nature, it can be inferred that Nathan Kane continues to support Eminem from behind the scenes, offering encouragement and solidarity as his brother navigates the complexities of fame, personal struggles, and family dynamics. Their shared experiences have undoubtedly shaped their bond, making it resilient and enduring despite the challenges they have faced. Also, know about Kendrick Lamar's Net worth and earnings.
How much Net Worth does Nathan Kane Samara have?
Nathan Kane Samara, the half-brother of Eminem, is reported to have an estimated net worth of around $1 million. He has had a diverse career path, having been involved in various fields including rapping, acting, and personal training.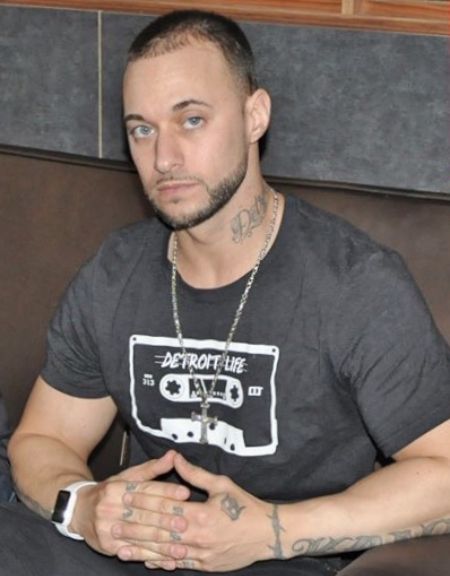 While Nathan's net worth is known, details about how he accumulated his wealth or the specific sources of his income are not readily available. It is unclear whether he is still actively pursuing any of these careers or has shifted his focus to other endeavors.
As a private individual, Nathan has chosen to keep a low profile and stay away from the public eye, in contrast to his extremely famous older brother. This privacy preference may explain the limited information available about his current activities and professional pursuits.
Despite his relatively lower public visibility, Nathan's net worth suggests that he has had some level of success in his career endeavors. Whether he continues to engage in the industries of rap, acting, or personal training remains unknown.
Nathan Kane Samara's preference for a private life demonstrates his desire to maintain a sense of normalcy and distance from the intense scrutiny of his brother's fame. This decision allows him to focus on his personal life and pursue his interests away from the spotlight.
For more exciting articles do visit our site Glamour Fame.
-->