How Rich Is Kendrick Lamar? Inside the Rapper's Net Worth and Earnings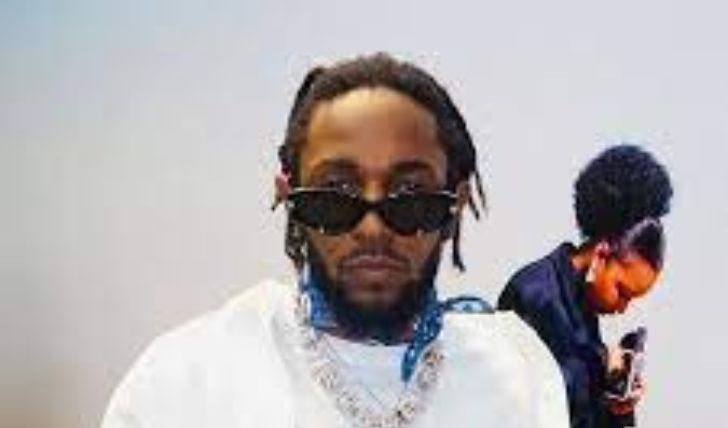 Kendrick Lamar's soaring net worth: The complete breakdown here!
Kendrick Lamar is hands down one of the very few rappers to yield momentous success in a relatively short span. Also a songwriter and record producer, Lamar's career has evolved to span into other showbiz domains over the years, and the progress continues. His rapping career has endowed him with many accolades, including 14 Grammys, Brit Award, Billboard Music Award, and an Academy nomination.
Kendrick Lamar Duckworth was born on June 17, 1987, in Compton, California. Named after singer-songwriter Eddie Kendricks, Lamar cites Tupac Shakur and Dr. Dre as his early music influences instead of his namesake. Kendrick was 16 when he started his unsigned musical venture under the moniker K.Dot. Today, the rapper is considered one of the best of the generation and often the most influential rapper of all time.
What is Kendrick Lamar's net worth?
Kendricks's career and accumulated fortune becomes a trending topic again as the rapper's fifth studio album, Mr. Morale & The Big Steppers, nears its release date. According to Celebrity Net Worth, Kendrick has an estimated net worth of $75 million. And as per some conservative analysis, that's just half of what the rapper has earned via his distinguished career.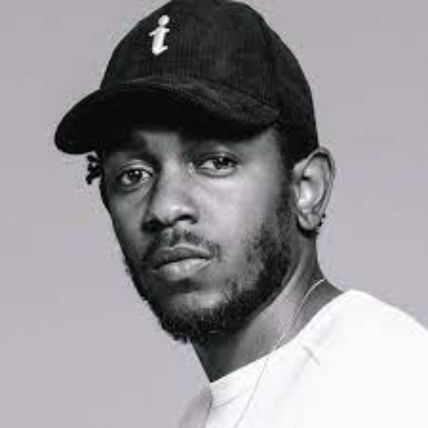 Lamar is a 14 Grammy-winning rapper-songwriter.
Photo Source: Instagram
Lamar garnered the attention of local record labels as a high school kid when he released his first mixtape, Youngest Head Nigga in Charge, and another one, Training Day, after signing with the Top Dawg Entertainment. Lamar's early career was marked by appearances and acts alongside Jay Rock, Ya Boy, Lil Wayne, and Tech N9ne.
Recommended: What Is Whoopi Goldberg's Net Worth? Complete Details Here.
The Compton-born rapper's distinctive style and talent were steadily realized with Lamar's four critically-acclaimed mixtapes and his first and second studio albums, Section.80 and Good Kid, M.A.A.D City, which sold over 1.1 million copies in the United States alone. While making appearances in a host of rappers/singers' MV, Lamar dropped his third studio album, To Pimp a Butterfly, in March 2015. The album earned him five Grammys.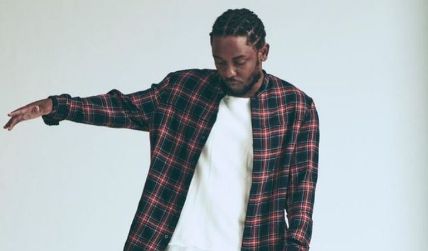 Kendrick cites Tupac Shakur and Dr. Dre as his influencers. Photo Source: Instagram
By his fourth studio album, Damn, which was yet another chart-topper and stayed at the peak for three consecutive weeks, Lamar had already earned the reputation of a great rapper, whose songs deviated from the usual hip hop and instead delivered a socially conscious message. He earned a whopping $60 million in 2018 alone.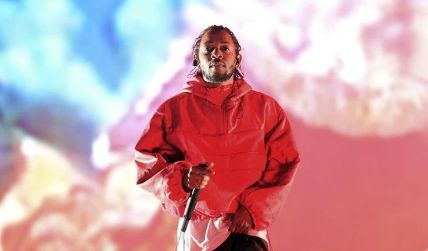 Lamar and Dave Free founded PGLang in 2020.
Photo Source: Instagram
Lamar's various endeavors are as much responsible for his ever-soaring net worth. The multiple Grammy winner has directed several music videos with his longtime partner Dave Free. The pair are also partners at PGLang, a multi-disciplinary media company they started in 2020. Lamar's raw cultural impacts have also landed him several deals with brands, including Reebok and Nike.
Kendrick Lamar's upcoming album and his surprise new song!
Kendrick made his comeback after a four-year-long hiatus with the single Family Ties in August 2021. Kendrick launched his acting career with a recurring role in Starz's crime drama Power. The 34-year-old gave a biting performance at the Super Bowl LVI halftime show earlier this year. The iconic performance at the Super Bowl was followed by a much-awaited album announcement.
Kendrick drops a surprise single ahead of his 5th album release.
Source: ET
Lamar revealed he would be delivering his fifth studio album, Mr. Morale & the Big Steppers, on May 13, 2022. The rapper also revealed that the upcoming album would be his final album under Top Dawg Entertainment. The hype around Kendrick's approaching album had barely settled in when the rapper dropped an unannounced single, The Heart Part 5, the fifth track in Kendrick's 2010-born heart series, along with a music video, on May 8.
Don't Miss: What Is Susan Lucci's Net Worth as of 2022? All Details Here.
Directed by Free and Lamar himself, the track and its mv is being termed a call for uplifting humanity. The video shows Lamar's face morphing into O.J. Simpson, Kanye West, Jussie Smollett, Kobe Bryant, and Will Smith. An excerpt from Kendrick's heartstopping lyrics reads, "In the land where hurt people hurt more people / F*** calling it culture." He adds, "I make a way for my people to see the light."
Stay connected to glamour fame for more.
-->