What Is Whoopi Goldberg's Net Worth? Complete Details Here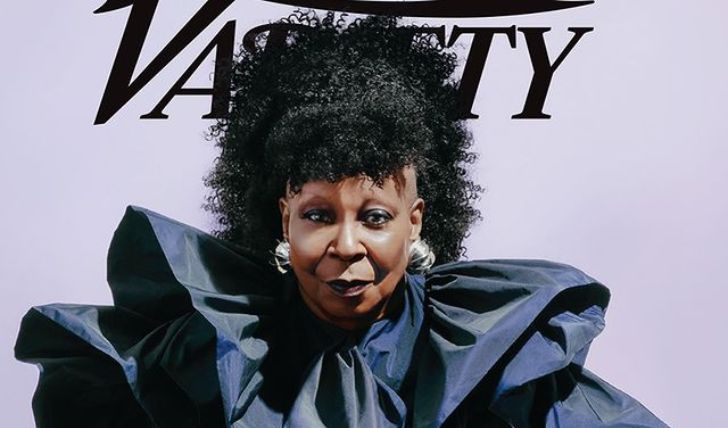 Whoopi Goldberg's staggering net worth revealed: The complete breakdown here!
Over 30 years ago, in 1990, Whoopi Goldberg became the first black woman to win an Oscar in nearly 50 years. A slew of women-centric roles and trailblazing acts preceded the actress's career before the historic night. "Ever since I was a little kid, I wanted this," said the then 35-year-old actress, who already had a BAFTA, a Golden Globe, and a Grammy in her host of accolades.
Whoopi was born as Caryn Elaine Johnson on November 13, 1955, in New York City and was raised by a single mother, who she says was a strong and wise woman. Whoopi honed her acting skills under the guidance ship of German-American actress Uta Hagen and debuted onscreen in the 1982 film Citizen: I'm Not Losing My Mind, I'm Giving It Away. Goldberg has since evolved to become a comedian, author, and television personality.
What is Whoopi Goldberg's net worth?
With a career spanning nearly four decades and various domains, there is no question that the Oscar winner had stacked a staggering sum. According to Celebrity Net Worth, Goldberg has accumulated an estimated net worth of $60 million from her distinguished career. Goldberg's works in the 80s were mostly experimental, with the actress launching a one-woman show featuring different character monologues like Whoopi Goldberg, Mom, and The Spook Show.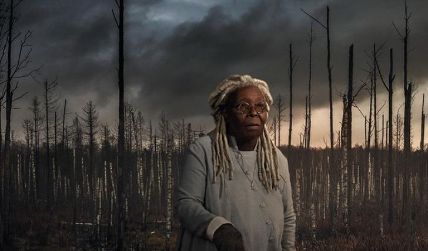 In 1990, Whoopi became the first black woman to win an Oscar in 50 years.
Photo Source: Instagram
Goldberg would later do Broadways and enchant Oscar-winning director Steven Spielberg, who would offer Goldberg her breakthrough role in his film The Color Purple, which grossed $142 million against a budget of $15 million and earned Whoopi her first Oscar nomination. The Color Purple paved a steady road ahead for Whoopi.
Recommended: What Is Susan Lucci's Net Worth as of 2022? All Details Here.
The actress landed starring roles in some of the most memorable films, including The Long Walk Home, Jumpin' Jack Flash, Ghost, which earned Whoopi her Oscar, Clara's Heart, and The Telephone; though not all of the films were box office success, Whoopi's performance was received with rave reviews in the most of them. 1992 comedy film Sister Act was a career-defining project for Whoopi. It grossed over $200 million and made Goldberg one of the highest-earning actresses in showbiz.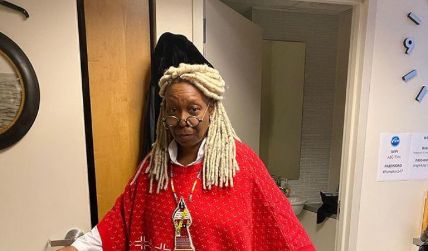 Whoopi earned her first Oscar nomination in the best actress category for 'The Color Purple.'
Photo Source: Instagram
She was reportedly paid an estimated $7 to $12 million to reprise her role as Sister Mary Clarence in the sequel Sister Act 2: Back in the Habit. As Whoopi continued starring in high-profile projects like How Stella Got Her Groove Back, Girl, Interrupted, and Rat Race throughout the 90s and early 2000s, she simultaneously drifted towards the television.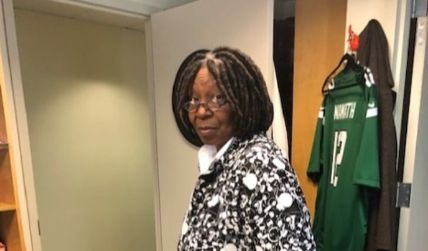 Goldberg reportedly earns an estimated $8 million on 'The View.'
Photo Source: Instagram
In 2007, Whoopi was introduced as the new moderator and co-host of The View. The talk show witnessed a notable surge in its viewers and ratings. Whoopi's salary as the co-host is estimated to be $8 million. But the attractive salary aside, Goldberg's co-host credit has stirred a lot of controversies as the Ghost actress made some questionable comments in the past and continues to do so.
Whoopi Goldberg goes off about anti-abortion on 'The View.'
Two weeks ago, Whoopi's co-host, Joy Behar, had announced her brief hiatus from the ABC talk show. "Our EGOT winner is away doing EGOT things! See you soon, @WhoopiGoldberg," the show tweeted. The actress was reportedly in Scotland during the absence, filming her upcoming, Anansi Boy. But the Oscar winner has since returned to the show with opinions fiercer and clearer than ever.
Whoopi is back on 'The View' after filming 'Anansi Boys.'
Source: The View
A rational fear and anger have ensued in Hollywood's liberal community since the overturning of the 1974 Roe v Wade became a topic. Many have criticized the possible overturning, including Whoopi, who used her platform on The View to lament the mere discussion of outlawing abortion.
Don't Miss: What is Gerard Butler's Net Worth as of 2022? All Details Here.
"Women in this country lived forever with it being illegal, okay," The Purple Color actress began, adding, "Women, when they decide that something is not right for them, they're going to take it into their own hands. This law came about because people wanted people to have somewhere safe and somewhere clean. It has nothing to do with your religion. This is not a religious issue; this is a human issue."
Stay connected to glamour fame for more.
-->