Natalie Halcro's Plastic Surgery Rumors: All The Truth Here
Published Fri Apr 02 2021 By Bran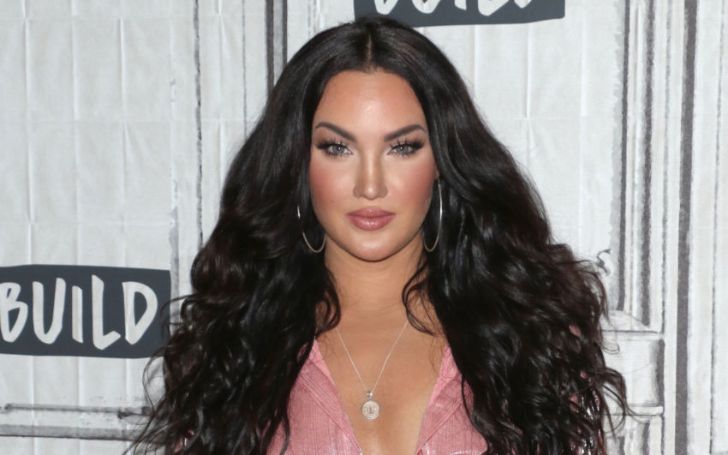 Grab all the details on the plastic surgery rumors about the Instagram icon Natalie Halcro in this article.
Natalie Halcro happens to be a popular star in the glamour sector, thanks to her tremendous career as a model cum fashion blogger. One of the main reasons behind her soaring popularity happens to be through her work in a popular television reality show, 'WAGs.' She is one of the fan-favorite figures on the show that makes
The longtime fans of Natalie Halcro have been witnessing the growth of the fashion icon ever since she started getting popular. And, that is why her followers are well-aware of the changes she has gone through both professionally and physically throughout all these years. In recent times, there has been rising gossip and discussions on whether Halcro underwent plastic surgery or not.
Related: Anderson Cooper's Net Worth And Income Details.
Go nowhere as we bring you all the exclusive details about the plastic surgery speculations of Natalie Halcro.
Natalie Halcro's Plastic Surgery: Did Minor Tweaks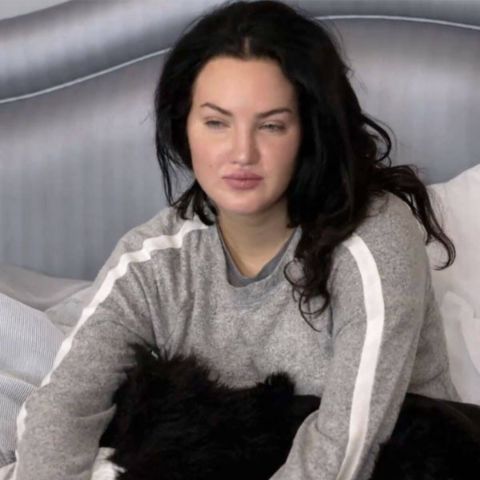 Natalie Halcro is popular for appearing in WAGS.
Photo Source: E Online
Natalie Halcro might be known for her contributions in fashion and television, which brought immense fame upon her. In recent times, there have been many rumors surrounding that Halcro went through plastic surgery. While the artificial measure has been quite natural among models and actresses in recent times, a lot of people still don't appreciate the method and make it away for hatred and abuse.
Also See: Olivia Pierson's Net Worth In 2021 - The Bank Balance.
What Natalie Halcro went through is quite different from a natural plastic surgery procedure. In fact, she went through a cool sculpting process, which means the reduction of treated fat cells. The process might have cost the WAGs sensation great fortune, but the measure saw her freeze and kill fat cells. The procedure is often mistaken as plastic surgery, but there isn't much difference.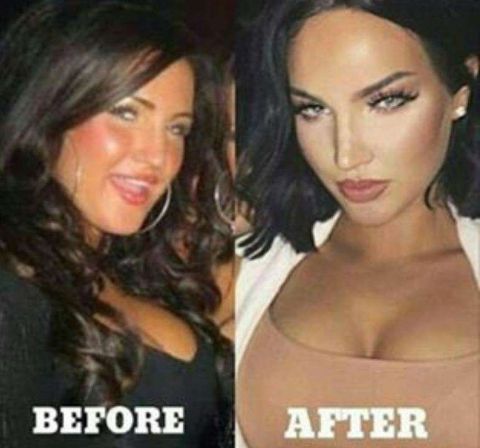 Natalie Halcro went through a cool sculpture surgery to burn her fats.
Photo Source: Pinterest
Natalie Halcro's before and after pictures definitely helps to witness the changes that she has been going through. Interestingly, her close friend, Olivia Pierson, also accompanied her in the facelift process. Her fellow model enhanced her face using jawline fillers, which slimmed her jaw.
Natalie Halcro's Facial Changes Evolving
Natalie Halcro has been gracing the television industry since 2015, when she started featuring in WAGS. The pictures won't lie as she had long and silky black hair complimenting her tanned skin and her classy style. With each passing year, she started to transform her looks after getting much exposure and expanded fan-following.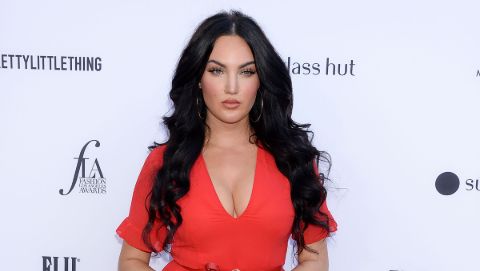 Natalie Halcro owns a net worth of $2 million.
Photo Source: Pinterest
Three years in the showbiz sector, Natalie Halcro's looks and appearances took a drastic change, perhaps for good. Makeup might be a factor, but the big changes also led to her appearances in 2018.
Also See: Giovanni Reyna's Net Worth In 2021 - The Complete Breakdown.
In 2021, Natalie Halcro amasses a whopping net worth of $2 million, which helps her to fund all sorts of modern amenities and expensive surgeries.
Related: All About The Net Worth & Bank Balance of Slogoman.
For more news and updates about your favorite stars, please stay connected with us at Glamour Fame.
-->