Natalie Portman Denies Dating claim by Moby; He Was a 'Much Older Man Being Creepy with Me'
Published Wed May 22 2019 By rhyss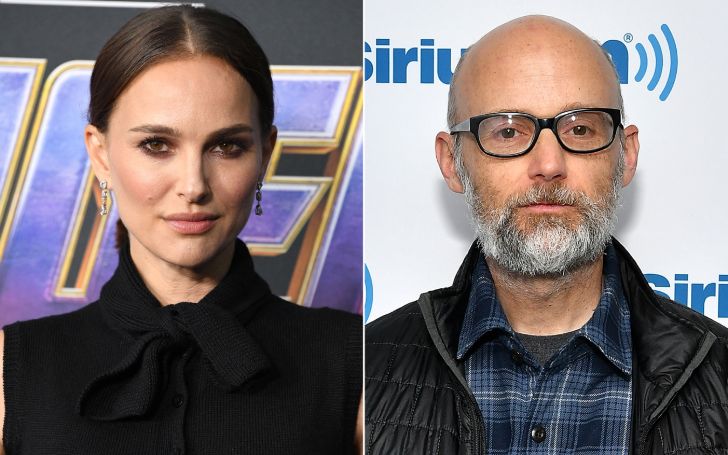 Natalie Portman denies all the loose talk regarding her dating affair with musician, Moby!
Natalie Portman is shooting down all the rumors about her alleged affair with Moby. Just a few days ago, Moby released his memoir, 'Then It Fell Apart', in which he vividly discussed his relationship with Natalie.
But Natalie firmly repudiates the claims and calls out Moby as a creepy old man. The actress went on the record to say that she never saw him in any way else except a "creepy" older man.
During a sitdown with the Harper's Bazaar UK Online, Natalie divulged,
"I was surprised to hear that he characterized the very short time that I knew him as dating because my recollection is a much older man being creepy with me when I just had graduated high school."
The Oscar-winning star reveals the memoirs contains a lot of factual mistakes. In the memoir, Moby revealed Natalie was 20 during their meeting, for which Natalie corrected him by saying she was only 18 during the time.
Don't Miss: Natalie Portman Apologizes After Jessica Simpson Calls Her Out
As per Natalie's side of story, upon graduating from the college, she went to one of his shows and after the show ended, they met backstage where Moby asked to be her friend.
Natalie Portman denies she ever had an affair with Moby.
SOURCE: Yahoo Finance
Though initially, the Black Swan star thought of it as just a good ol' friendship, things started getting out of hands when she realized Moby had some other intentions and that was when their short-lived friendship fizzled out.
Portman, furthermore, lashed out on his publishers, Faber and Faber as they never cross-checked the facts in the memoir. She said,
"There was no fact checking from him or his publisher — it almost feels deliberate. That he used this story to sell his book was very disturbing to me. It wasn't the case. There are many factual errors and inventions."
Well, it all started back in April when The Times shared a fragment of his memoir in which Moby narrated about Portman. The excerpt stated Portman came up to him in the backstage and started flirting. She reportedly even asked him to meet up with her during his stay in New York.
Recommended: Natalie Portman Felt Unsafe Being Sexualized as a Child Star
The 'In My Heart' hitmaker even attended the VMAs with Portman and he acted as her boyfriend for weeks before eventually, she called it quits. This is not the first time Moby openly talked about his fling with Portman as back in 2008, he divulged about their affair.
-->