Natalie Portman's Net Worth: Inside the 'Thor' Actress' Career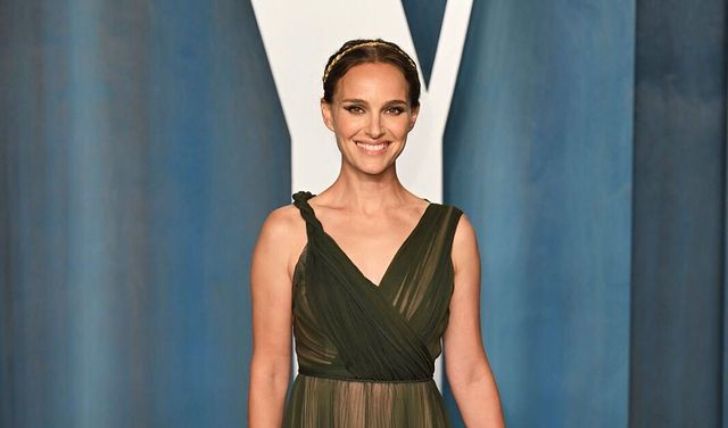 Natalie Portman has amassed a staggering net worth: Complete breakdown here!
Natalie Portman has been a part of the film industry ever since she was a school-going child. Portman's earliest experience in acting started on Broadway productions and a primary role in the 1994 action thriller, Léon: The Professional. Today, Portman is a world-renowned actress known for starring in big-budget productions like the Star Wars prequel trilogy, Thor, and Avengers.
Portman, 41, started her acting journey almost 30 years ago in 1992 from the off-Broadway Ruthless, which paved her way into big screens and eventually landed her a starring role in Léon: The Professional. Port next had brief but as many critics at the time deemed "scene-stealingly good" in the Al Pacino starrer Heat, and Woody Allen's Everyone Says I Love You. Portman has received a host of accolades in her over two-decade-long career, including an Oscar, a BAFTA, and a Screen Actors Guild Award.
What is Natalie Portman's net worth?
One of the highest-paid actresses in Hollywood today, Natalie's staggering net worth is just another testament to her imposing career. As per Celebrity Net Worth, Portman has an estimated net worth of $90 million, a good proportion of which has come from headlining the Star Wars trilogy and Marvel's Thor. Although Portman's earnings from the high-profile projects aren't revealed, the Israeli-born star is believed to be raking multimillion in base salary and fringe benefits.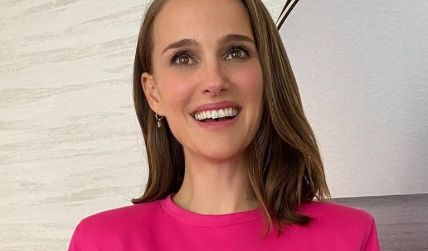 Portman got her breakthrough in the Stars Wars prequel trilogy.
Photo Source: Instagram
Portman's big breakthrough came when she played Padmé Amidala in The Phantom Menace of the Star Wars franchise. The sci-film grossed a whopping $1.027 billion against a budget of $115 million and, as expected, accelerated Portman's formative career to a whole new level. While still in high school, Portman was already refusing unfitting roles like an A-lister. Portman had the 1999 coming-of-age drama, Anywhere but Here, specially rewritten as per her liking.
Check Out: What is Luke Bracey's Net Worth in 2022? Details on his Movies & TV shows here.
After sci-fi and light drama, Portman showcased her acting chops in romance and comedy. The Jerusalem-born actress starred in Where the Heart is, Garden State, and Close, all of which pulled out the versatile in Natalie. While cementing herself as a serious actress at a young age, Portman's bankable reputation also took off with Star Wars: Episode II – Attack of the Clones, which grossed $653.8 million, Cold Mountain, a $173 million grosser, and Star Wars: Episode III – Revenge of the Sith, a $868.4 million grosser, and Thor, a $644.8 million grosser.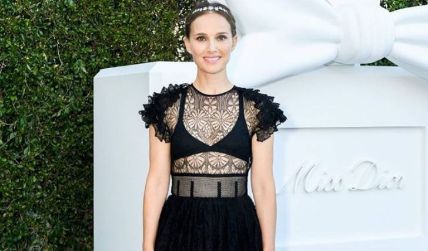 Natalie won an Oscar for the best actress in 'Black Swan.'
Photo Source: Instagram
Throughout her career, Portman hasn't steered away from taking on heavy and provoking roles. While enjoying early success, Portman starred in small-budgeted but politically-inclined films like Free Zone, V for Vendetta, and Goya's Ghosts. Portman's transition into more mature roles started with The Other Boleyn Girl, where she starred opposite Scarlett Johansson.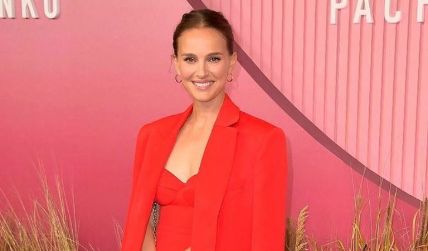 Portman founded the production company MountainA in 2021.
Photo Source: Instagram
The actress won her first Oscar nomination for the 2004 romantic drama Closer and took home her first Oscar for Black Swan in 2011. Portman went on to win one more Oscar nomination for the biographical drama Jackie. She was named one of the most bankable stars by Forbed in 2012. Portman has since reprised her role in the Thor sequel, starred in Pride and Prejudice and Zombies, Lucy in the Sky, and even ventured into directing and producing.
Natalie Portman's upcoming!
Portman's recent credits include Lucy in the Sky, the documentary film Dolphin Reef, and Marvel Comic's animated series What If...?. Besides acting, the Oscar winner has also been busy advocating for causes such as animal rights, anti-poverty, and women's rights. Portman returns as the fan-favorite Jane Foster in the soon-releasing Thor: Love and Thunder.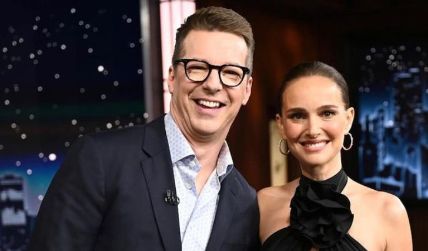 Portman returns as Jane Foster in 'Thor: Love and Thunder.'
Photo Source: Instagram
Set to premiere on July 8, the sequel has Chris Hemsworth reprising his role as Thor, Christian Bale as Gorr, and Tessa Thompson as Valkyrie. Made with a production cost of $250 million, the superhero film is anticipated to open at the box office with a banger. The actress recently revealed she was reluctant to return, but a juicy pitch changed her mind. "It was really Taika who came to me, which was so incredible because he's a director and creative human I so admire," Portman said in the interview.
'Thor: Love and Thunder' is hitting the theaters on July 8.
Source: Marvel Entertainment
Natalie adds, spoiler alert, "He came with the comic books where Jane becomes the Mighty Thor and was like, 'What do you think about this?' Portman explains the pitch as a twofold opportunity, one to work with the genius Taika Waititi and another to witness her character transform into a superhero. The 41-year-old actress is also starring in the upcoming Apple TV+ miniseries Lady in the Lake.
Recommended: Cameron Diaz's Net Worth Revealed Amid Return to Acting.
Stay connected to glamour fame for more.
-->