Cameron Diaz's Net Worth Revealed Amid Return to Acting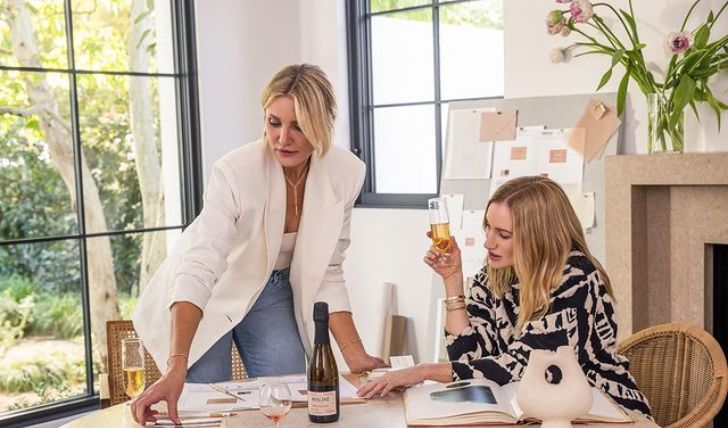 Cameron Diaz's net worth revealed: The 'Charlie's Angels' actress is returning from her hiatus!
Once known as one of the world's most bankable actresses, Cameron Diaz has been MIA for the last seven years. From rising to fame with her early roles in The Mask, alongside Jim Carrey, and The Last Supper, Diaz attained commercial and critical acclamation, starring in Charlie's Angels, Vanilla Sky, Gangs of New York, and more.
After over two decades of a successful acting stint, Diaz abruptly stepped back from Hollywood in 2014, but the blonde beauty has signed to return to headline a project, and fans couldn't be more thrilled. Diaz, 49, is a native of San Diego, California. Before venturing into acting, Cameron was a model, with credits in Calvin Klein and Levi's. Diaz's breakthrough in the industry came from her debut film, The Mask, which catapulted her to become a sought-leading actress and a sex symbol.
What is Cameron Diaz's net worth?
Cameron Diaz may have steered away from projects, high-profile or independent, over the last few years and apparently declined heftily-paying roles, but the Charlie's Angel star has amassed enough to spend her life in neat opulence. As per Celebrity Net Worth, the 49-year-old actress has an estimated net worth of $140 million. And we reckon most of her fortune came from when Diaz was deemed the highest-paid Hollywood actress.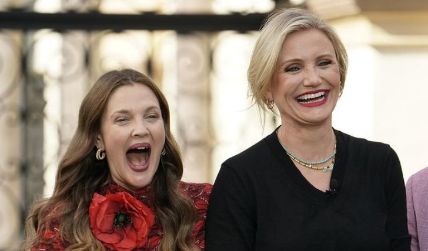 Cameron got her breakthrough in her debut film 'The Mask.' Photo Source: Instagram
Diaz's debut film, The Mask, grossed $351.6 million against a budget of $18 to $23 million. Diaz had a few commercially-panned films like The Last Supper, Feeling Minnesota, and She's the One, before her romantic-comedy movie, My Best Friend's Wedding, raked in a whopping $299.3 million. Diaz went on to cement her bankable reputation, starring in the most remarkable comedy films like There's Something About Mary, a $369.9 million grosser, and Charlie's Angels, a $264.1 million grosser.
Check Out: What is Michelle Keegan's Net Worth in 2022? Details on her Movies & TV shows.
At her peak, Cameron was charging more than $10 million per movie. Diaz's base earnings from 1998 to 2011 are estimated to be a whopping $160 million, a plausible amount considering Cameron earned $42 million for her role in the 2011 comedy film Bad Teacher, which grossed $216.2 million. Diaz's other disclosed paychecks include $12 million for Charlie's Angels, $17.5 million for Gangs of New York, and $3 million for Shrek.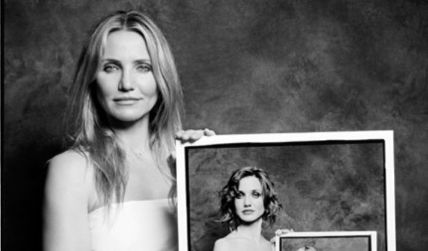 Cameron was paid an estimated $12 million to star in 'Charlie's Angels.' Photo Source: Instagram
In a career span of over two decades, Cameron has stayed fully committed to acting and hasn't branched her successful career into any relevant field. Before announcing her retirement in 2014, Cameron starred in Knight and Day, What to Expect When You're Expecting, The Counselor, and Sex Tape- all box-office hits. Diaz's last leading role was in the 2014 comedy film Annie, which grossed $133.8 million.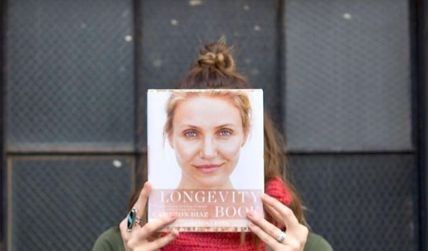 Cameron has authored two health books and started a wine brand since announcing her retirement in 2014.
Photo Source: Instagram
While gearing to announce her retirement, Cameron took on her long dream of becoming an author by releasing The Body Book, co-written with Sandra Oh, in 2013. While on her time away from the spotlight, the Charlie's Angels alum penned another health book titled The Longevity Book: The Science of Aging, the Biology of Strength, and the Privilege of Time, in 2016. Diaz has since visibly taken an ardent interest in organic and health-inclined ventures. The actress started her own organic wine brand Avaline in 2020.
Cameron Diaz signs her first movie in eight years!
Back in Action that's the upcoming project Cameron will be starring on to mark her return to Hollywood. After a nice eight-year-long break, Diaz is ready to dominate the movie world again. The 49-year-old officially returns as she recently signed to star alongside actor Jamie Foxx in the upcoming Netflix action-comedy Back in Action. Diaz and Foxx last worked together on Diaz's last big film Annie, eight years ago.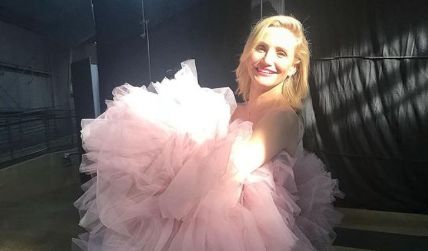 Diaz will star alongside Jamie Foxx in Netflix's 'Back in Action.'
Photo Source: Instagram
Foxx revealed the wholesome news on his Twitter handle, where the Oscar winner shared audio of his and Cameron's conversation. "I don't know what to say, you know," Cameron can be heard saying in the video, sounding both excited and nervous about her imminent return. The Mask actress later took to her Instagram to confirm the news.
Recommended: Who Is George Strait and What Is His Net Worth?
"Jamie Foxx, only you could get me back in action! I can't frickin wait it's gonna be a blast," Cameron wrote. Diaz, who shares a 2-year-old daughter with her husband of seven years, Benji Madden, musician and guitarist at Good Charlotte, reportedly got the encouragement to un-retire from Benji. "He encouraged her to unretire," said the insider.
Cameron and Foxx last starred in Diaz's final film 'Annie' before her retirement.
Source: ET Canada
The said source also gave an insight into Diaz's reaction to the new start. "She feels a bit rusty and nervous about it, but mostly excited, but she is ready to tackle this movie project," the insider revealed, before adding how the action-comedy film is the genre to re-start from. Seth Gordon is board as the director, and Beau Bauman is reportedly serving as the producer.
Stay connected to glamour fame for more.
-->