Who Is George Strait and What Is His Net Worth?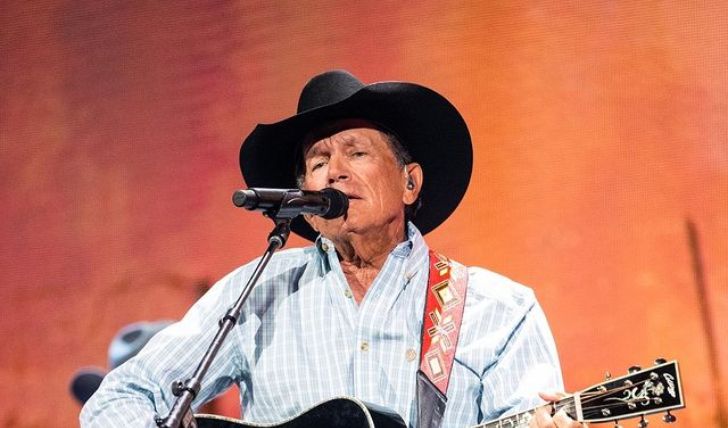 Inside George Strait's career and net worth: The complete breakdown here!
A Country Music Hall of Famer and one of the best-selling artists of all time, George Strait is a singer-songwriter, actor and music producer. Admiringly dubbed the king of country music, Strait is considered a pioneer of neotraditional country music. Known for his classic hits like Unwound, If You Ain't Lovin' You Ain't Livin, Does Fort Worth Ever Cross Your Mind, and more, George's name is counted amongst icons like Elvis Presley and The Beatles.
George Harvey Strait Sr. was born 70 years ago in Poteet, Texas. Growing up a cattle ranching Texan, most fans presume George's imperial name in the country industry to be a result of his rustic upbringing, but that is hardly the case. Strait's interest in music developed pretty late, even later in country music. Like many aspiring country boys, George joined the industry with a band. Strait tested his luck with the band Ace in the Hole Band, but it was when he launched his solo career that Strait shot to stardom.
What is George Strait's net worth?
With over 100 million records sold worldwide, Strait's colossal fortune is self-explanatory; in fact, the Unwound singer is counted among the world's wealthiest country singers. According to the wealth website Celebrity Net Worth, George has an estimated net worth of $300 million, most of which Strait amassed from his multi-faceted roles in the music industry. George had a brief stint with Ace in the Hole Band, which endowed him with limited exposure.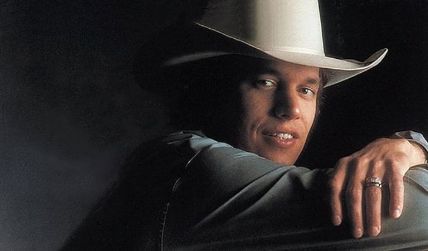 Strait started his musical career with Ace in the Hole Band.
Photo Source: Instagram
Strait's career turned upward when he released his first single, Unwound, under MCA Records, in 1981. The Texas-born released his debut album, Strait Country, the same year and surely, it found a spot on the US Billboard Top Country Albums chart. Over the next few years, Strait would release songs that would later become a trademark of his career; Fool Hearted Memory, Amarillo by Morning, and The Steal of the Night, all featured in his second album, Strait From the Heart, remains George's finest songs.
Don't Miss: Who Is Bret Michaels and What Is His Net Worth?
In his nearly 50 years long career, Strait has released 29 albums, with his last album, Honky Tonk Time Machine, comprising 12 songs, released in 2019. Strait's consecutive top charting songs and albums have made him a singer to hold most number-one singles and albums. While Strait's impeccable success and hefty earnings from record sales are undeniable, the country crooner has reportedly raked big from hitting the road.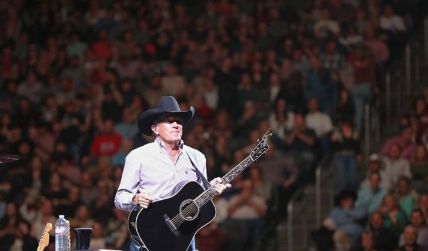 George got his breakthrough with his first single, 'Unwould,' in 1981.
Photo Source: Instagram
During the peak of his career, Strait founded the George Strait Country Music Festival, which would feature George with some of his best-known contemporaries. The festival lasted for four years, during which Strait released his charting albums Always Never the Same and a self-titled album. Though the festival came to an end, Strait continued his touring. As per sources, the Fool Hearted Memory singer raked a whopping $15 million in 2005 from touring alone.
Strait is a distant cousin of Amazon founder Jeff Bezos.
Photo Source: Instagram
The cowboy hat-clad singer's feats aren't limited to music. Although George hasn't made a big name in the acting industry, the country boy has amassed notable credits, including in The Soldier, Pure Country, King of the Hill, and Pure Country 2: The Gift. A rarely known fact about the country singer- Strait is a distant cousin of Amazon founder Jeff Bezos.
George Strait's wife and children!
In addition to his enduring career, Strait also has an enduring personal life. The king of the country is married to his high school sweetheart Norma, and together they've raised a grown son, George Strait Jr, better known as Bubba. The couple had a daughter, Jenifer Strait, nine years before they welcomed Bubba, but the duo's heartbreak, Jenifer was tragically killed in a car crash at 13.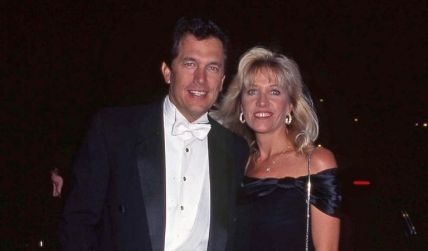 Strait is married to his high school sweetheart Norma.
Photo Source:
Strait has consistently kept his family life away from the spotlight. Still, fans know for one thing that the singer's relationship with his family is pretty much as normal as any other family. George was a high school-going kid in Pearsall, Texas, southwest of San Antonio, when he met his future-wife Norma, who he calls his "first love." Like mindless, mad-in-love couples, Strait and Norma eloped in Mexico, and the rest is history, a happy one.
George and his wife lost their eldest daughter to a car crash.
Source: Headline Country
"Norma and I are so blessed that we found each other, and were able to do all of this together, experience this life together, to support each other through everything, good times and bad. We do almost everything together," the Unwound singer once shared. Strait adds, "We love each other and we still like each other. A lot." The Strait couple is also grandparents to their only son's kid, George Harvey Strait III.
Recommended: Is Damian Hurley Rich? What is his Net Worth? All Details here.
Stay connected to glamour fame for more.
-->