Nate Holzapfel - Find Some Interesting Facts About the American Entrepreneur
Published Wed Apr 29 2020 By Eric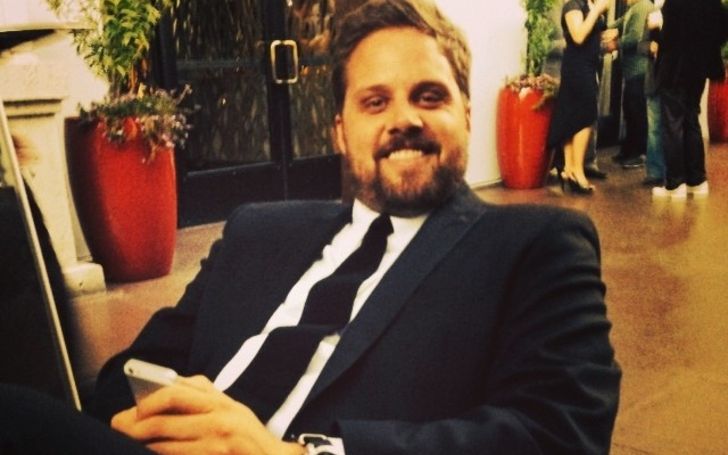 Just a day ago, one of our content was related to Mission Belt Co., a billion worth company that made its breakthrough from the ABC show Shark Tank. The co-founder of the firm Nate Holzapfel with his confidence and talent, created a massive fortune and became a role model for many.
After Holzapfel's successful pitch in the show, he also pursued a career in consulting and public speaking. 41, Nate also featured on a spin-off of Shark Tank, Beyond the Tank.
Further, Nate was also one of the best investments Shark Daymond John made in the show. Well, we will provide more insight into Nate Holzapfel in this article, so stay with us until the end of the page.
Nate Holzapfel Bio/Wiki
Born on February 5, 1979, to Richard N. Holzapfel and Jeni Broberg Holzapfel in Provo, Utah, Nate Holzapfel is one of the five children of his parents. He is the eldest brother in the family.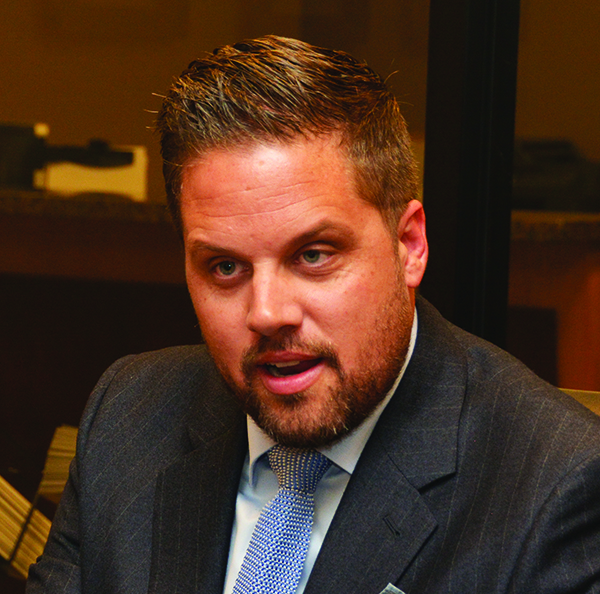 Businessman Nate Holzapfel was born on February 5, 1979 in Provo, Utah.
Photo Source: Pinterest
When Nate was an infant, they shifted to Irvine, California, because of his father's schooling profession. Subsequently, when Nate was 13-years-old, his family moved to the small town of Woodland, Utah.
Entrepreneur Holzapfel Success, Mission Belt Company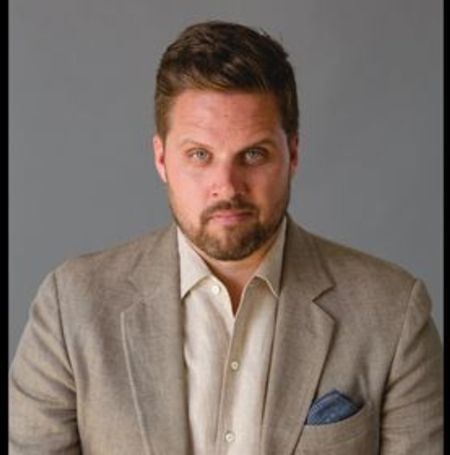 Nate Holzapfe is the co-founder of the Mission Belt Co.
Photo Source: Net Worth List
The entrepreneur and public speaker Nate Holzapfel wanted to bring change in the practice and brand recognition to belts. He then founded the Mission Belt Company, which did great since the day it began.
Also See: Trey Songz Net Worth - The Complete Breakdown of His Fortune
Nate's eager drive to bring brand identification to one of the men, common accessories, a belt made him hustle continuously with persistence. He was craving for success and went all-in with his branded belts. Holzapfel sold his car for the fund, which paid him pretty well.
Nate Holzapfel Pitch in the Shark Tank and His Partnership with Daymond John
On the way, Nate Holzapfel youngest brother Zachary Holzapfel also helped him to establish the firm. He was doing great for startup Belt Company. However, that wasn't enough for the enthusiastic Nate, which took him in the stage of the famous ABC series Shark Tank.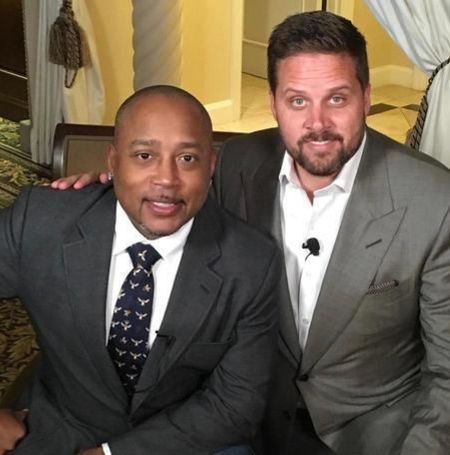 Mission Belt Co. was funded by the shark Daymond John.
Photo Source: Pinterest
Energetic Holzapfel, with his entrepreneur drive, won the heart of all sharks (investor) of the Shark Tank show. He shared his story and mission in front of the reality series judges, Kevin O'Leary, Daymond John, Robert Herjavec, Lori Greiner, and Mark Cuban. He connected with them, giving one hell of a pitch.
Recommended: Who is Christine Bullock? Some Facts to Know About 'Below Deck Mediterranean's First Guest
All of them respected Nate vision, they founded a little hard to invest in his company, but president and CEO of FUBU Daymond saw great potential in both Holzapfel and Mission Belt Co. After some back and forth, they ended their discussion where John gave his $50K for a 40% stake of the company.
Nate Holzapfel and Mission Belt
Even though Nate came for only giving a 20% share of the firm, he didn't hesitate to give out a double percentage of Mission Belt company, as he was getting a great business partner whose guideline and the connection would help him to live his dream.
Holzapfel Philanthropy Works from Mission Belt
Mission Belt Co. was a victorious deal for the shark Daymond John; it was one of his five successful deal from the series Shark Tank. Nate Holzapfel vision to make every American wear his belts turned into reality, which made him garner net worth that exceeds millions.
Click To Read: Some Interesting Details About Joe Burrow's Girlfriend Olivia Holzmacher and Their Relationship
However, Nate didn't put all of the money in his pocket; he became active in several philanthropy activities. As a co-founder of the Mission Belts, he gave out $1 for every belt that's sold through Kiva Lender Fund. In March 2017, Holzapfel, through non-profit organization Kiva, has lent $1.5 million, or we can say he provided around 60,000 microloans to small business owners.
Nate Holzapfel and Larry King' Mock' Interview Case
Besides Nate Holzapfel billion worth company and his presence in the series Shark Tank, he appeared in the media from his relation with Larry King.
Indeed, he was named with the famous American television and radio host Larry King. They had a little dispute related to a mock interview. According to The Blast, Larry did a fake interview with the former Shark Tank contestant, as a favor and after a mutual understanding of only airing the video to a few television producers.
Social Media is Dangerous- Nate Holzapfel
Things were good, but Nate began to use the recording with falsely attribute to Mr. King. He made the footage appear as Larry endorsed him. That incident made talk show legend to file a case against the Holzapfel Subsequently, the court order the co-founder of Mission Belt to pay out $250,000 to Larry for his inappropriate action.
For more celebrity-related content, visit Glamour Fame.
-->