Neil Jones Splits From Sienna Hollen After Planning to Move in Together
Published Wed May 18 2022 By sujan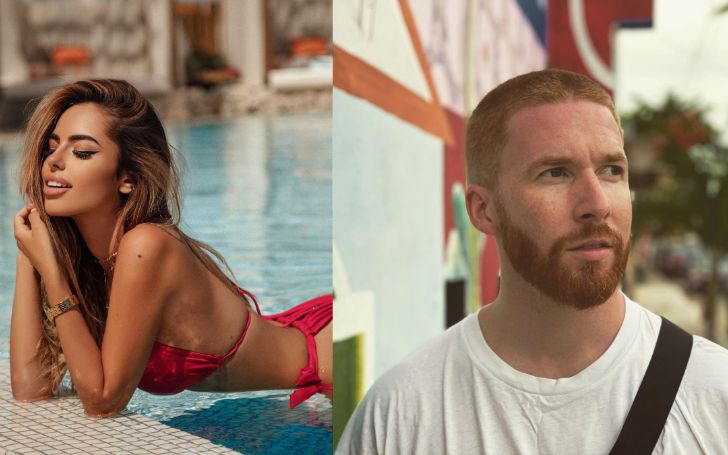 Know who Neil Jones is? And details regarding his new romance with Sienna Hollen after being separated from Sophie Lily Kerr are here in this article.
On May 4, 1982, Neil Jones was born at a British Army Camp in Munster, Germany. As soon as he took his first steps, he began to dance. Three years old is when he initially started taking ballet classes. A long and fruitful connection with dancing had begun. Neil also learned tap, contemporary, ballroom, and Latin dances once he tried them out for the first time. In 2008, he met Katya Jones in Blackpool, and the two rapidly established themselves as a formidable force in the dance music industry.
Among their many achievements are four British National titles and three titles in the World Amateur Latin Championships are among their many achievementsFour. Neil has been a key member of several outstanding professional routines this year, and It Takes Two. Having waited four years for a celebrity to come along, Neil was eventually coupled in 2019. Alex Scott, a former football player, was his first celebrity partner on his main program in 2019.
You might want to know whether he is single. Details regarding his past affairs and current girlfriend, his marital status. And Does he have a kid from his past relationships? Are you all here in this article? Kindly go through it to know it all.
Neil Jones Dated Sienna Hollen After Splittings from Sophie Lily Kerr
According to rumors, Neil Jones was considering moving in with his new girlfriend Sienna Hollen into his London flat only a few weeks after their first date. The 39-year-old Strictly Come Dancing star broke his romance with underwear model Sophie Lily Kerr in February, but he now seems interested in the former Miss Romania, who is said to be in her mid-twenties.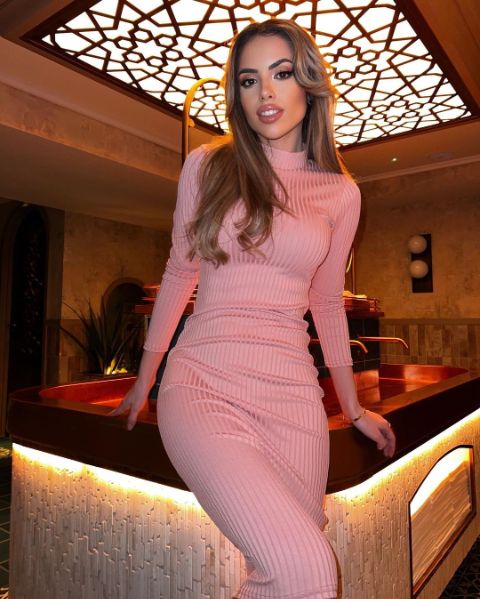 Image: Neil Jones and his now ex-girlfriend Sienna Hollen.
Source: Instagram @sienna.hollen
Neil and Sienna were reported to be in deep love and wanted to spend as much time together as possible, so moving in made perfect sense. Despite their significant age gap, they have a lot in common and get along really well.
The news of the duo's break-up comes as a shock to many as the two were really close. He is now said to be in a new relationship with another model, Becky Lou Fowler. However, his representative has said that Jones remains single for the moment and focuses on his career. Earlier this month, actor Steve Burton announced his split from his wife, Sheree Gustin, after over twenty years of marriage.
Neil Jones Past Affairs and Kids
In August 2013, Jones married Katya Jones, a professional dancer from Strictly Come Dancing. During the 2018 season, news of Katya's connection with Seann Walsh prompted both to confess publicly for their behavior. They then divorced on August 18, 2019. Neil and Katya's six years of marriage ended in 2019. They separated after the Walsh incident, although the pair said that they remained friends and would both return to Strictly. Still, they were no longer together.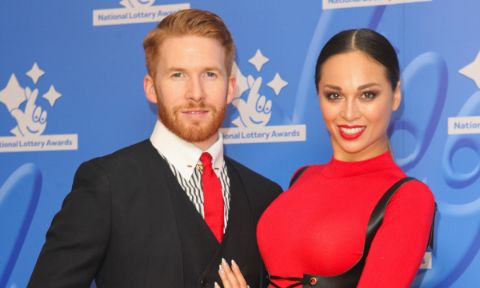 Image: Neil Jones and his first wife, Katya Jones
Source: Google
He said in August 2020 that he was in a new relationship. Luisa Eusse, a Colombian dancer, was revealed to be his partner. They separated in December 2020. Eusse said that she was attending a party alone and was in violation of COVID-19 Government guidelines. He was then spotted with Sophie Lily Kerr. They also disbanded in 2022. To our knowledge, he has yet to become a father.
Don't miss: Does Jennifer Garner have Siblings? Details on her Sisters & Parents here
For more news and information related to your favorite celebrity, stay connected to Glamour Fame.
-->