Is The Netflix Interactive Special 'Black Mirror: Bandersnatch' The Future of TV?
Published Thu Jan 10 2019 By Tess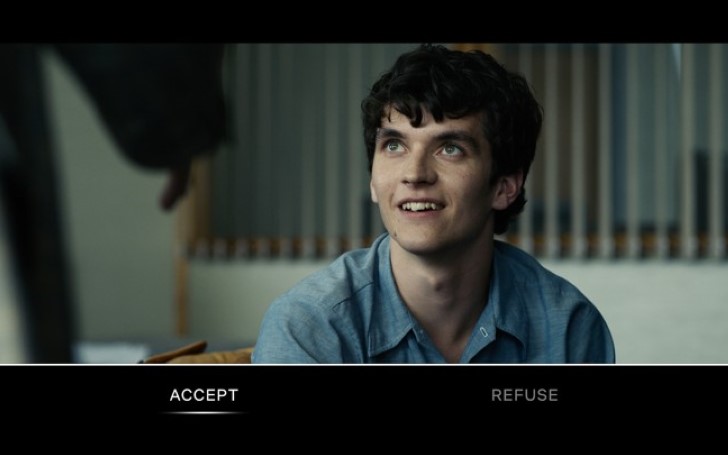 Patiently waiting for endless hours watching your favorite movie or series just to figure out your favorite character doesn't even make it to the end. Disappointing, Frustrating and Infuriating right!?
So let's take it this way. What would you do if the fate of your character was on your hands?
Thousands of thoughts could be running wild inside your head right now. But Netflix is here with Interactive Special Black Mirror: Bandersnatch to answer all your queries with an option to generate personalized feature movie out of the options you choose from. Now, if your character dies then the blame is on you.
Stefan Butler, the movie protagonist is an aspiring video game programmer who starts his morning with a bowl of Frosted Flakes or Sugar Puffs. Whichever you prefer.
Bandersnatch presents users with two options at any given moment. In the interactive movie, Stefan's choices about everything from breakfast to whether to jump off a balcony or not, lie in the hands of the viewer.
It's the kind of choice that is normally left to the director. By putting it in an audience's hand, Netflix is not just inviting viewers to participate in creating the tone of a scene, but also asking viewers to pick one product over another. Netflix, however, takes over, choosing automatically if you don't make a decision.
Don't miss: Learn The Story Behind Emily Ratajkowski's Daring Dundas Dress
Though Netflix has experimented with interactivity before 'Bandersnatch', its interactive film-length episode of Black Mirror was the first interactive content aimed at adults.
Starting from Bandersnatch movie, the future of the character doesn't necessarily need to be so strictly aligned. The ending of the movie can be manipulated as per the taste and the preference of the audience. Eventually leading to a varying ending from one person to another.
Read more: 'Game of Thrones' Prequel Casts British Actress Naomi Ackie
While providing users with options to chose from Netflix is constantly monitoring the audience's preferences and their level of engagement. This, later on, could be utilized to develop some more scenarios with a greater number of choices.
This user interactive movie initiative can be utilized as indicators of real-world decisions like product preference, musical taste, and engagement with human behavior.
Also see: Justin Bieber and Hailey Baldwin Kept It Casual For Business Meeting In Costa Mesa
"Bandersnatch" is getting lots of deserved hype for pioneering a format. Based on the past, the movie is distinctly directing towards impacts of constantly developing technologies on contemporary society. Furthermore, this emerging unique TV experience has clearly revealed the future of entertainment.
-->