Netflix's 'Firefly Lane' Renewed for Second Season
'Firefly Lane' has been renewed for the second season by Netflix. Grab all the details here!
It's official, the second season for Firefly Lane is renewed. On May 26, 2021, the series star Sarah Chalke broke the exciting news. "We can't wait to continue on this journey of Tully and Kate with all of you, said Sarah. The second batch of the series is expected to release in February 2022; it's a tentative date, as the production schedule has to comply with the Covid protocols and other factors that come with it."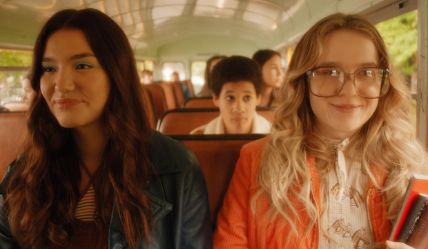 Firefly Lane follows the story of two best friends throughout their teenage years to adulthood.
Photo Source: TV Line
Based on the bestselling novel of the same name by Kristin Hannah, the story follows the tumultuous lives of Tully Hart, played by Katherine Heigl and Kate Mularkey, played by Sarah Chalke, all the way through their teenage years and late adulthood. It premiered on Netflix on February 3, 2021, and consisted of 10 episodes.
Ranked number one in the Nielson rating for the first two weeks, Netflix reported that the show was watched by 49 million people in its first 28 days after release, implying an excellent viewership. But the critical response to the show was mixed; some alleged that it did not live up to its potential.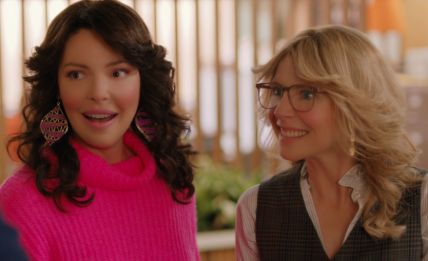 Will season 2 follow the first story, or will the story deviate completely from the novel?
Photo Source: Oprah Daily
Also starring Ben Lawson and Beau Garrett, the series tugs at your heartstrings in one sentence, hence, keeping the ambiguous reviews aside, if you are up for a heartwarming show and the one that celebrates life, then Firefly Lane is the one for you. Curiosity is also sparking around the show's story for the second season; fans are curious whether it would be an extension of the first or deviate entirely.
Check Out: Inter Milan Part Ways With Antonio Conte
Though the complete intel on the topic stands undisclosed, the showrunner Maggie Friedman said that the story could deviate from the novel a little and follow it for the larger part. She also added, 'Fingers, toes, everything crossed, the series should at least end up getting three seasons."
For more information and news on your favorite stars, stay connected to Glamourfame.
-->