Netflix's Newest Food Docuseries 'Street Food' Is Sure To Make You Drool
Published Thu Apr 11 2019 By Eden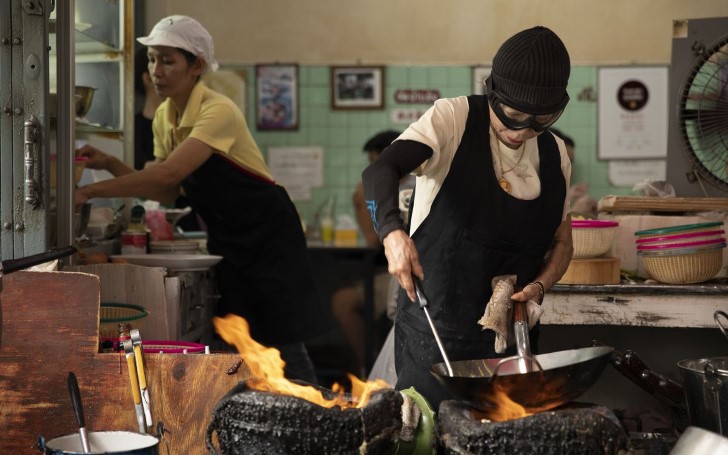 The newest food docuseries from Netflix titled 'Street Food' is sure to make you drool.
Netflix looks set to take viewers to Asia with its newest food docuseries, Street Food.
The series set to debut on April 26 is created and executively produced by Netflix's award-winning Chef's table. It will explore global cuisine and the chefs behind some amazing eats.
Season 1 features nine Asian countries where street food is not just incredibly popular but considered some of the best in the world. These include India, Indonesia, Japan, Korea, Philippines, Singapore, Taiwan, Thailand, and Vietnam.
You Might Like: Netflix Unveils Plans For 'Gay James Bond' Series For Adults
Check out this brilliant trailer of the upcoming series and prepare for your appetite to be whetted.
Although the show is largely a showcase for the food, it also gets up close and personal with the vendors.
Also See: Good News For Vampire Diaries Fans - The Spin-Off Series 'Legacies' Is Coming To Netflix In April
Bangkok's Jay Fai is one of them who earned a Michelin Star for her innovative take on Thai street food dishes including drunken noodles, crab omelet, and tom yum soup.
In addition, Indonesia's 100-year-old Mbah Lindu is one of the world's oldest street cooks. He has been making gudeg every day for more than 86 years and is now set to make his mark on the show.
Also Read: Kiernan Shipka's New Netflix Horror Film 'The Silence' Based on an Acclaimed Novel is a Terrifying Mix of 'The Birds' and 'A Quiet Place'
Street Food premieres April 26 on Netflix.
-->