Neve Campbell Says Scream 5 is Not a Done Deal Yet
Published Tue May 12 2020 By Eden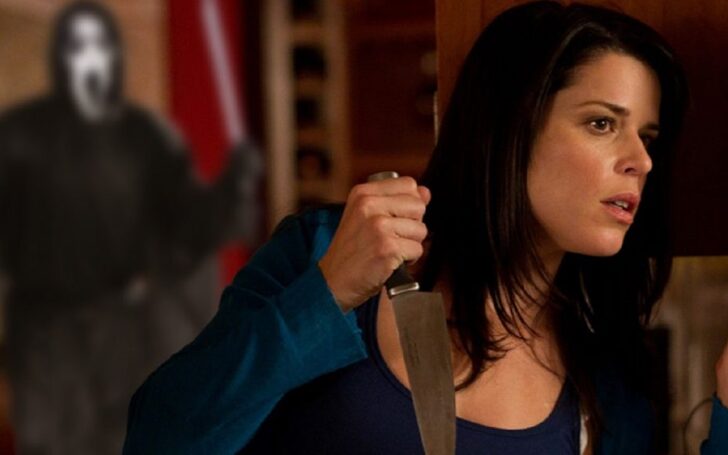 Will we get to see Scream 5 anytime soon?
Scream lovers began celebrating last week as Neve Campbell, the series icon, announced she was in negotiations to be back again as Sidney Prescott in Scream 5.
The meta-horror story has been stagnant on the big screen since Scream 4 in 2011, with famed producer Wes Craven, unfortunately, passing away in the meantime. Still, the franchise could get revived with Ready or Not directors Matt Betinelli-Olpin and Tyler Gillett at the forefront.
Clearly, the intention is to have Campbell back, but the most recent statements from the actress have cautioned us that we may want to postpone the excitement for now.
Watch: Neve Campbell Talks SCREAM 5, Legacy of SCREAM Series, and Her New Film CASTLE IN THE GROUND
While talking to The Hollywood Reporter, Campbell acknowledged that for a long time, she felt it would be "too odd to do a movie without Wes," adding she was uncertain whether she wanted to. But she began to consider the notion when the two new directors wrote her, "this really, really respectful letter."
The 46-year-old star stated,
They came to me with Scream 5, and these directors are incredibly talented. They wrote a letter honoring Wes in such a beautiful way, and they expressed that the reason they make horror movies is because of Wes and the Scream films.
Campbell added, "They also expressed how blown away they are at the idea of actually getting an opportunity to make one of them and how much they want to honor and respect Wes' vision. It was just beautiful, and I was really grateful."
You Might Like: VH1's Scream Is The Worst Horror Reboot Of All Time And Here's Why!
That said, the actress went on to say the talks are still in the early stages, and it's by no definition a final agreement that she's going to come back a fifth time. In fact, it's not only just the negotiations that might produce a snag, since the emergence of COVID-19 triggered an unprecedented mess in the entertainment industry.
Neve continued, "I had really thought that the only way I'd step into a new project with new directors is if they really wanted to honor him. So, we'll see. We're just in the beginning phases of negotiations, and we'll have to see where it goes with COVID and everything. There are a lot of things up in the air such as when we'll actually get to make the movie and how we can even reenter this business at the moment."
Check Out: SCREAM 5 (2021) Concept Trailer HD Neve Campbell Horror Movie
Yeah, it's all vague at the moment, but given that Scream 5 is worthy of moving forward, it looks like we should be cautiously hopeful that Campbell will be returning to face Ghostface like Sidney again.
The actress definitely appears to be fascinated by Bettinelli-Olpin and Gillett, and she's keen on collaborating with them, and that's a major bonus. No fan needs a Scream movie without Campbell, too, so hopefully, the film receives the green light without a hitch.
Visit Glamour Fame for more interesting news of your favorite movies.
-->