VH1's Scream Is The Worst Horror Reboot Of All Time And Here's Why!
Published Wed Jul 31 2019 By Travis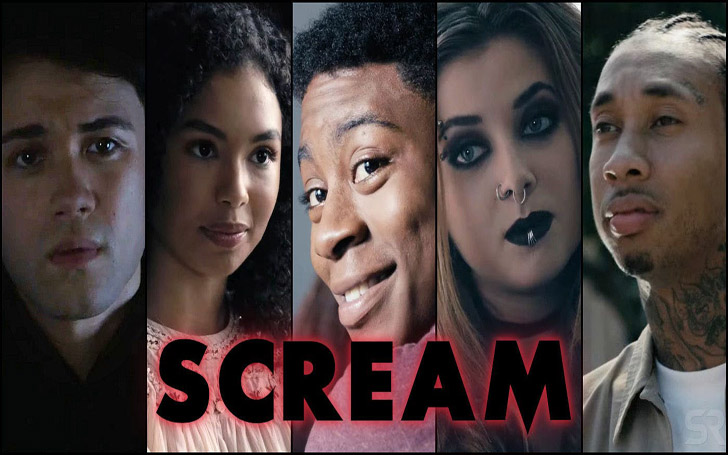 Scream won hearts because of its smart story and aversion of horror tropes but VH1 forgot all about it.
As far as movie genres go, they ebb and flow based on the era when the movies are set; there is no guarantee the macho action films of the 80s are going to work today. No one is going to appreciate 'Commando' today like it was lauded in the 80s. We have John Wick featuring Keanu Reeves, but at least the character's power and his tenacity to dodge bullets are somewhat explained whereas in Commando's case he can stand in front of 100 armed guards, static, and not a single bullet will hit him.
Watch: The trailer for the Scream reboot on VH1
Gangster movies, private detective movies, YA fantasy behemoths all thrived in their particular eras, take them out of there and try to make those movies now, they are more likely to fail than succeed. Superhero movies also reached peak interest, and it will also soon begin to fall on a downward trend as all movie genres do. But there are two movie genres which just don't go away and thrive every era, Romance movies and especially horror movies.
We live in a time where there is an embarrassment of riches when it comes to horror properties. 'Halloween' was revived to critical adulation, TV shows are becoming more thoughtful and creative with new horror stories, and movies are following suit. Blumhouse takes a property to spend $5 million on the film and makes enormous amounts of profit in the horror business. But there is one property which is stuck in a lurch for a long time with no happy end in sight, Scream.
Watch: The trailer for the original classic Scream
From a critically acclaimed property which tried to subvert the horror movie cliches and also satirize the movie genre was a game-changer when it arrived in theatres in 1996. Since those days the Scream franchise is languishing in TV horror hell after the abysmal showing by Scream 4 the story made a jump to the TV. MTV rebooted the show in 2015, and the series ran for two years after low viewership forced the channel to shut the series after two seasons. MTV passed the series along to VH1 who promised a gritty reboot to the story, and it was the reason why we got Scream season 3.
We will not sugar coat anything, this series is terrible, at least the 2015 series tried to be a story in the same vein of the movie. The reason why MTV's version of the series was better is because of charismatic characters you care for, and you try to look at this reboot, and it feels like they put together a cast which would get the Millenials excited. The series attempts to make fun of Breakfast Club, and there is a goth kid, a football player, a nerd, a token gay person, an activist, and a love interest and it is what we know them by, didn't even look up their names because we cannot go through the effort of memorizing the names of this woody and 'blah' characters.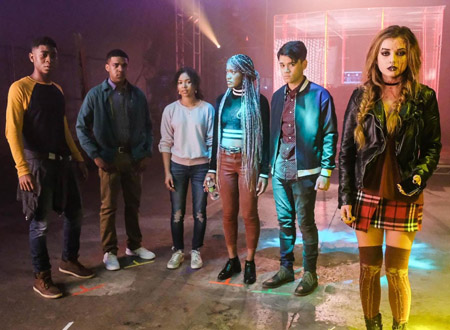 The real reason for the Scream movies being a success was its meta-references, and its commentary of the horror genre as the characters in the film are aware of the stupid things people do in a horror movie. And this is where the show just loses everything, there are no meta-references here as the writers just forgot this is supposed to be a funny black comedy movie instead we get a clunky episode where you will be stuck watching and the episode and this to yourself, 'these are the dumbest people I've seen in my entire life.'
Even the final twist of whodunit isn't fun, the only thing going for this show is the fact almost all the characters are black, and the inclusivity is fine, but if this is the way the writers are deciding to take the characters and the beloved Wes Craven story then we're out, and you should be also.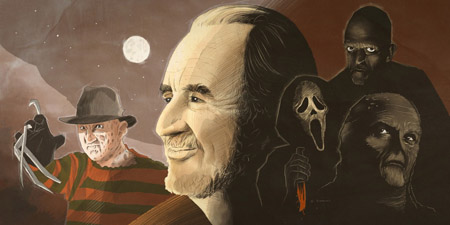 Wes Craven made many beautiful horror movies which will forever be celebrated and Scream is one of those films by a director working at the peak of his potential. This series reboot though is a slap in the face of the maestro and the worst television reboot ever.
Also Read: Leah Messer Is Not Pleased With The Way MTV Has Been Portraying Her On Teen Mom 2
But all hope is not lost as Jason Blum said he is looking into the Scream franchise, maybe it wasn't meant literally as he was trying to make some news, but still, the movie franchise would be a great addition to the Blumhouse studio. We are waiting till the movie come, and in no way shape or form we are returning to watch the miserable VH1 Scream and you shouldn't too.
-->