New Couple Pete Davidson & Margaret Qualley Were Photographed Together In Italy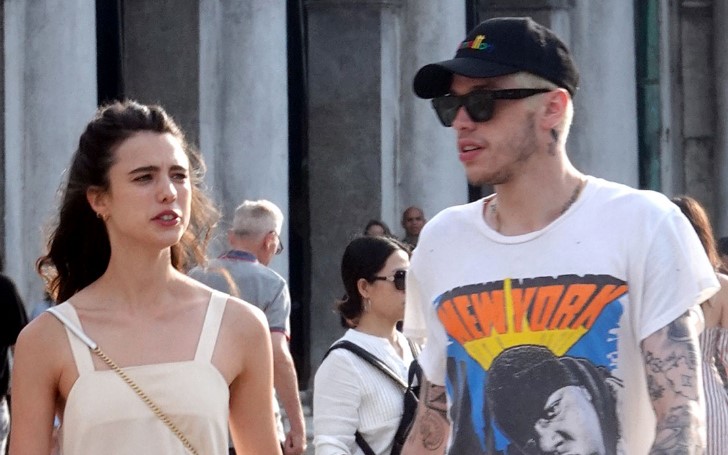 The alleged couple, Margaret Qualley and Pete Davidson, was photographed together in Italy.
The rumors of Pete Davidson and Margaret Qualley getting close is on the news for a while.
The two are making the speculations even stronger after the alleged couple was photographed together in Italy.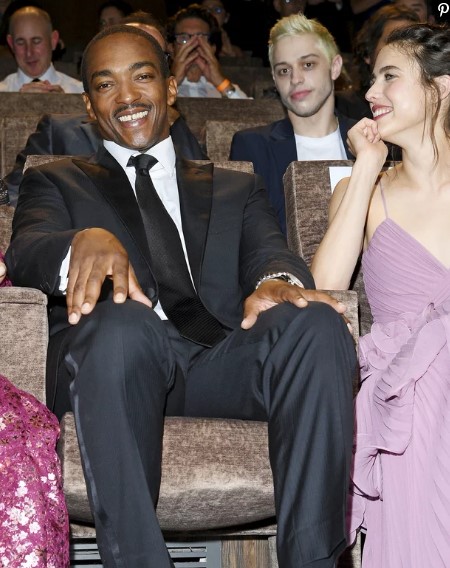 Source: WIred Image
The alleged couple was photographed at the premiere of Margaret's movie - 'Seberg' at the Venice film festival on Friday 30th August.
What really stole our hearts was the alleged couple tried to avoid rumors by choosing a different seat arrangement and denied to sit side by side. The Big Time Adolescence actor, however, chose the seat just behind Margaret.
The Seberg actress was wearing a Crocus Petal colored Chiffon gown while the comedian was seen in a blazer and a plain white tee underneath.
Photographer Danielle Venturelli from Wired Image managed to capture a perfect picture of the actress where she is seen standing up from her seat and is helped by Anthony Mackie.
While the co-star, Mackie, helps Margaret to stand up, the American comedian watched her. This was absolutely adorable for us, fans.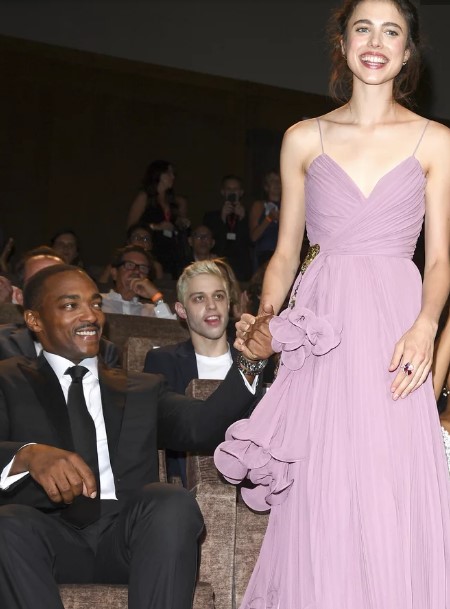 Source: WIred Image
The news of "two photographed together" came after one of the online magazine outlets reported Margaret and Pete arrived at Venice just like a couple.
Well, you might be wondering when the rumors even started between the two? The speculations of two dating started when US Weekly reported "The Saturday Night Live's" comedian and Seberg's actress are dating.
The alleged couple was spotted at several events and occasions together which really made believe people the two really have something for each other.
Following the split with Ariana Grande, Pete was dating Kate Beckinsale but did not really last long, while Margaret Qualley was married to Paul Qualley but divorced.
Since both the SNL comedian and Once Upon a Time in Hollywood actress are single, the rumors could be true this time.
-->