The New Yorker's Ronan Farrow Sure Knows How To Get Media Crowd Buzzing
Published Sat Jun 15 2019 By Andrew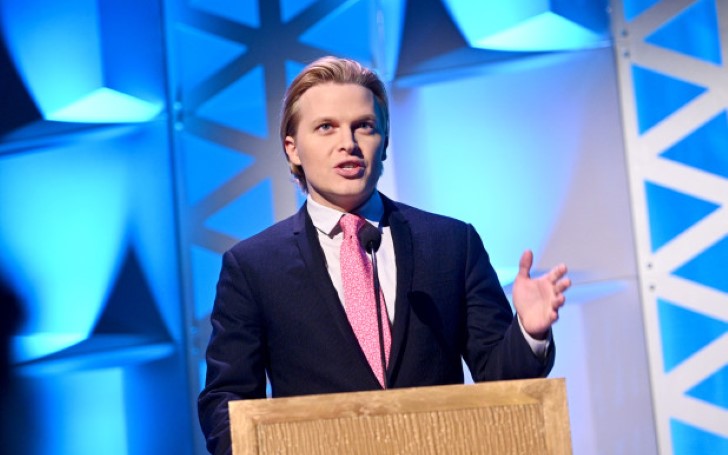 The New Yorker's Ronan Farrow undoubtedly knows his way around the media crowd and how to get them buzzing.
The Pulitzer Prize-winning reporter Ronan Farrow recently accepted a Mirror Award for his efforts in the field of media reporting. As a matter of fact, the prize from Syracuse University distributed on Thursday went home with Farrow because of his stories on sexual misconduct at CBS, the most sensational being the one which toppled the corporation's former leader, Leslie Moonves.
Following the trend of other award winners, the New Yorker's prominent reporter acknowledged and appreciated the efforts of his fellow journalists and industry leaders for showcasing major bravery in producing stories that keep the media honest and transparent even though it might end up sabotaging their career, at the Manhattan luncheon.
Ronan Farrow gives an attention-grabbing speech.
SOURCE: KTSM
He further went on to address the issue by stating,
"I can see people who have lied to protect power."

However, he didn't reveal any names.
Farrow and The New York Times previous bagged a Pulitzers Prize back in 2018 and the credit of that goes to his stories that lay forth the issue of sexual misconduct allegations against former Hollywood mogul Harvey Weinstein. The media personality's ability to make plenty of media players nervous is just undeniable. In fact, his upcoming book "Catch and Kill" is a much-anticipated one as it is set to contain the details on leaving NBC News when it declined to use his work on Weinstein.
Sexual Assualt Settlement - X-Men Director Bryan Singer Set To Pay $150G >>>
The Mirror Awards has come down in history as a platform for impassioned speeches about the industry. Lois Beckett of WNYC radio accepted a trophy Thursday given her report on white nationalists group. While scolding media executives for a failure to be more diverse in hiring she gave a wonderful speech.
Check out: Ronan Farrow on #MeToo
Although various other were appreciated for their contributions to the world of media, New Yorker's Ronan Farrow was the one that stole the show.
-->