Eliza Dushku Was Paid $9.5M For Sexual Misconduct From CBS
Published Mon Dec 17 2018 By Jessica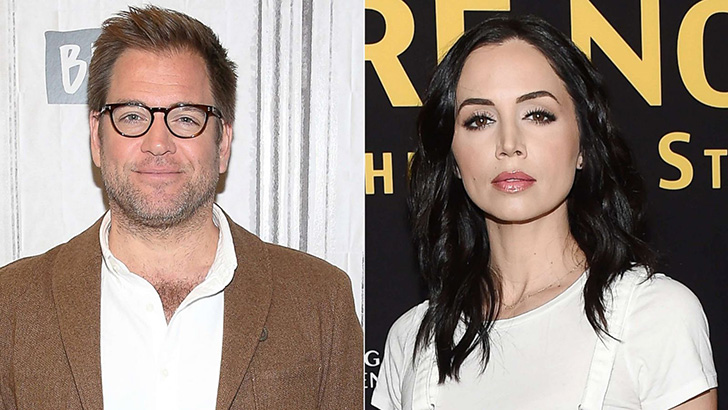 American Actress and Model Eliza Dushku reportedly paid $9.5 Million by CBS to settle the sexual misconduct allegations against Michael Weatherly.
Popular TV actress Eliza Dushku widely known from her role in Buffy the Vampire Slayer and movie Bring It On was secretly paid a large amount of $9.5 Million by the CBS Network after she reported a sexual harassment she faced from Michael Weatherly, one of her co-actors on the show.
The 37 years old Miss Dushku supposedly appeared on the show (Bull) nearly for three episodes. And as per the reports of the New York Times, the actress first claimed the sexual remarks she faced from Michael from the beginning of the time she worked on the series.
Eliza Dushku and Michael Weatherly on the set of Bull
SOURCE: The Mercury News
Furthermore, what has been revealed is that Michael reportedly made a joke about Dushku's appearances and even joked about rape& commented on a threesome.
Also read: Why Gayle King isn't Expecting a Christmas Present From Oprah Winfrey?
After the actress claimed the sexual harassment she received from Michael, she was cut off from the show. Dushku believes that was the retaliation for speaking out against her co-star. Prior to that, CBS allegedly paid her $9.5 Million of exactly what she would be paid if she stayed on the show as per the episodes she worked on.
You may also like: Television Personality JWoww and Roger Mathews Confirms They are Divorcing
CBS even released a statement confirming the allegations:
The allegations in Ms. Dushku's claims are an example that, while we remain committed to a culture defined by a safe, inclusive and respectful workplace, our work is far from done."
The network added more:
"The settlement of these claims reflects the projected amount that Ms. Dushku would have received for the balance of her contract as a series regular, and was determined in a mutually agreed upon mediation process at the time."
Moreover, in response to the allegations, Michael admitted to his alleged actions that he sexually mocked the actress on some lines in the script.
Michael left a statement that answered:
"When Eliza told me that she wasn't comfortable with my language and attempt at humor, I was mortified to have offended her and immediately apologized. "
Realizing the mistakes he has made, he further stated:
"After reflecting on this further, I better understand that what I said was both not funny and not appropriate and I am sorry and regret the pain this caused Eliza."
Read also: Ariana Grande and Kanye West are Currently Battling, Ariana Grande Apologizes To Kanye West
However, this is not the first time the actress has been sexually harassed. Miss Dushku has accused famed stunt coordinator Joel Kramer of sexually molesting her during the filming of True Lies in 1994 when she was just 12 years old.
-->