How long has Nick Lachey been Married to Vanessa? Details About their Relationship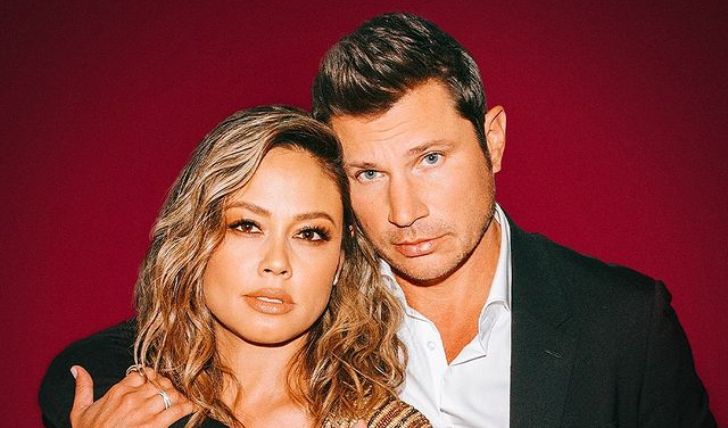 Nick Lachey and Vanessa have been married for over a decade: Inside the couple's relationship!
Singer, actor, television personality, and host Nick Lachey's successful multi-faceted career has long endowed him a spot amongst A-listers. He is best known for fronting the pop and R & B boyband 98 Degrees. Nick's most notable acting credits include roles in The Hard Easy, American Dreams, and Charmed. Lachey currently hosts Netflix's Love Is Blind with his wife, Vanessa Lachey (née Minnillo).
Nicholas Scott Lachey was born on November 9, 1973, in Harlan, Kentucky. He kickstarted his singing career in the mid-90s and rose to fame with 98 Degrees' self-titled debut album and its follow-up album 98 Degrees and Rising. Lachey gained a lot of traction following his marriage with singer Jessica Simpson, with who he parted ways after just three years of marriage in 2005. Although Lachey and Simpson's brief nuptials ended years before the host ventured into a romantic relationship with Vanessa, the couple explains how his history with Simpson affected their marriage for a long time.
Inside Nick Lachey and Vanessa's relationship!
Lachey was still famously married to Simpson when he met his now-wife Vanessa Minnillo, actress, pageant beauty holder, and television host. Shortly after his highly-publicized divorce from Simpson, where the I Wanna Love You Forever hitmaker had to pay Lachey a whopping $12 million in the settlement, Nick started dating Vanessa.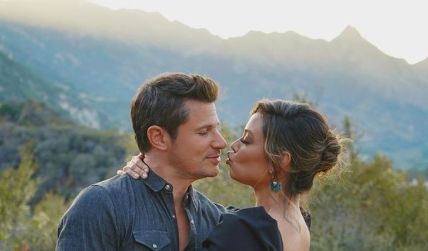 Before Vanessa, Lachey was married to singer Jessica Simpson.
Photo Source: Instagram
Nick's hit single What's Left of Me, which featured Minnillo, was the beginning of their lifelong journey together. The 98 Degrees frontman proposed to Minnillo in November 2010 and walked down the aisle eight months later on July 15, 2011, at a private Necker island in the British Virgin Islands. The couple went on to welcome three children, Camden, 2012; Brooklyn, 2015 and Phoenix, 2016.
Don't Miss: Is Ezra Miller Dating? Learn ' The Flash' Actor's Dating History.
Vanessa has been open about the many bumps she and Lachey faced in their marriage over the years, including Nick's famous divorce from Jessica, which she says was a hurdle for the duo. "I think we've had our highest highs and our lowest lows as a couple, and it has forced us to communicate better and things that we thought we kind of had under control or tools we used to use in our relationship," the former beauty queen said of her marriage with Nick.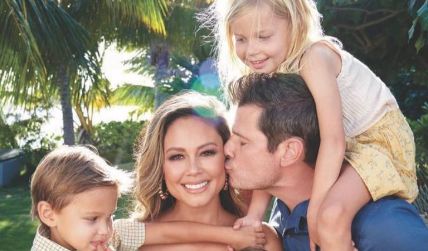 Nick and Vanessa share three kids.
Photo Source: Instagram
Aside from their flourishing personal life, the Lachey couple also shares a healthy bond outside of their home. A year after the birth of their third child, which by the way, isn't the last of the Lachey family pack as per Vanessa, the spouses competed in the 2017 season of ABC's Dancing With the Stars. The pair later shared the screen as co-hosts on Netflix's Love Is Blind, a show the Lachey pair said hits home for them as a couple.
Vanessa Lachey reveals how Nick's divorce from Simpson affected the couple!
The Lachey couple's latest hosting gig on Netflix's The Ultimatum: Marry or Move On has unveiled some of their hiccups in marriage. The reality show follows six couples at the crossroads of their relationship while Nick and Vanessa anchor their decisions. The former beauty queen looked back on the beginning of their marriage during the 6th episode of the show.
The Lachey couple is hosting Netflix's 'Marry or Move On.'
Source: Netflix
"He was literally in a very public marriage and a very public divorce, and I had to go through all that s*it very publicly, and it was very hard for us," Lachey, 41, confessed on the show. She adds, "It wasn't until the moment that he was like, 'I'm gonna let it go,' and I said, 'I'm gonna let it go,' and we truly committed to each other."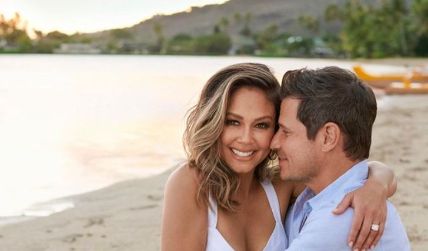 Vanessa says Nick's public divorce from Simpson was very hard for her.
Photo Source: Instagram
Nick, 48, concurring with his wife's statement, said, "I think we got perspective." Nick got candid about his long resolved relationship with Simpson last year. Talking about Jessica's 2020 memoir, where she pens her life with the 98 Degrees singer, Nick says, "You'd be shocked to hear that I have not nor will I ever read it. I know what the truth is so I don't need to read it or read someone's version of a story."
Check Out: Who is David Packouz's Girlfriend? Is David Packouz Married? Detail Here.
Stay connected to glamour fame for more.
-->