Nicki Minaj's Ex Safaree Samuels Weighs-In On The Viral Chicken Sandwich Debate
Published Tue Aug 27 2019 By Chester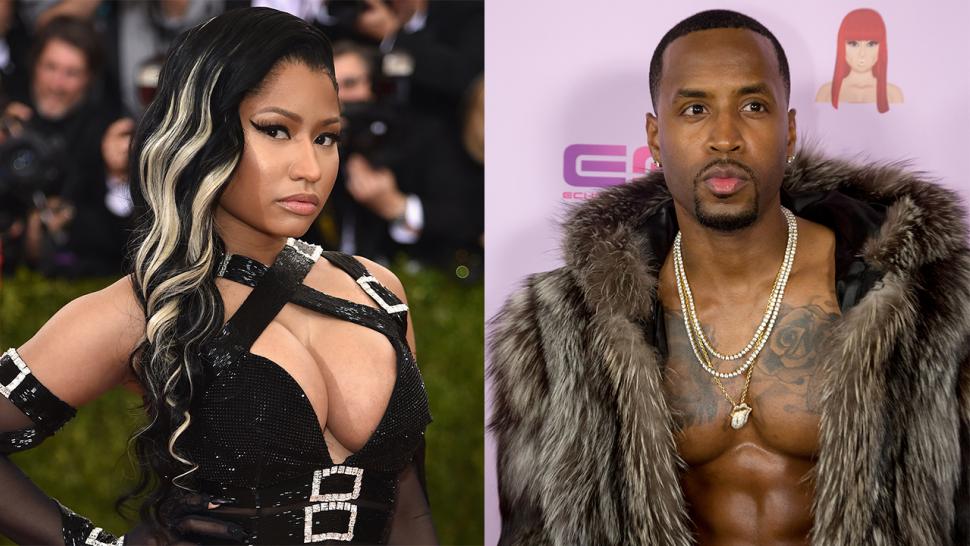 Nicki Minaj ex Safaree Samuels recently backlashed the viral Popeye's Chicken sandwich debate.
American Rapper Safaree Samuels trolls down the ongoing sandwich trend taking to his social media. The 38-year-old rapper criticized writing, people are bringing sandwich issues instead of focusing on one's personal development, current political issues, and choosing the appropriate candidate for the presidential run.
The Scared Famous star took to his Twitter and confessed it among thousand of his followers and fans. Check out the official Twitter post Samuel shared on Monday, Aug. 26.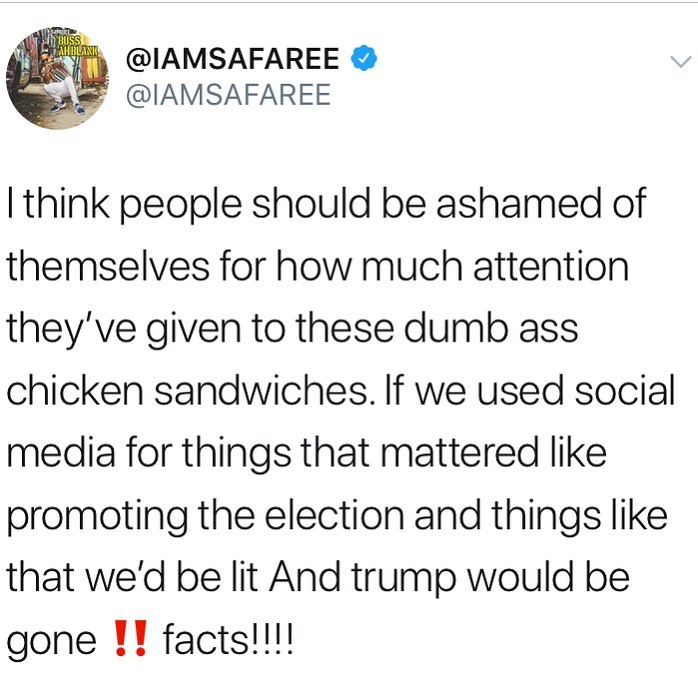 SOURCE: @IAMSAFAREE
But the words by Pop Queen Nicki Minaj former partner Safree make sense as we know the elections are on the way and people should be concerned about choosing the right leader rather than going crazy for a burger. FYI Safaree and Nicki dated for 12 years and sadly walked down the edges.
Recently, Nicki's dating Kenenth Petty and are going strong ever since, even after knowing Petty was a sex offender.
Another intriguing part of the story was rapper Cardi B, the current rival of his ex-partner Nicki also posted a clip of her going for the Popeye's chicken in Los Angeles. We wonder if it had any connection with the his ex lover Minaj.
Check Out: Cardi B Finally Tries The Popeyes Chicken Sandwich
We wonder if it had anything to do with their rivalry. For those who are unfamiliar with what's going on, let us enlighten you.
A fast-food company, Popeye's Chicken, are going viral and selling their chicken sandwich unlike any product. Everyone's trying it and posting on social media and has become so popular the fast food is running out of stocks.
Here are some of the posts people are sharing,
One users shared,
Another trolled,
So, guys what do you think about the ongoing viral chicken sandwitch trend over Safaree Samuels perception? Nevertheless, the 'Love The Most' hitmaker's statement makes sense and we sure do people gets his motive. Stay tuned and connected to find more intriguing articles on your beloved stars.
-->