Cardi B Responds To Backlash and Explains Why She Wants To Trademark "Okurrr"
Published Sun Mar 24 2019 By Tess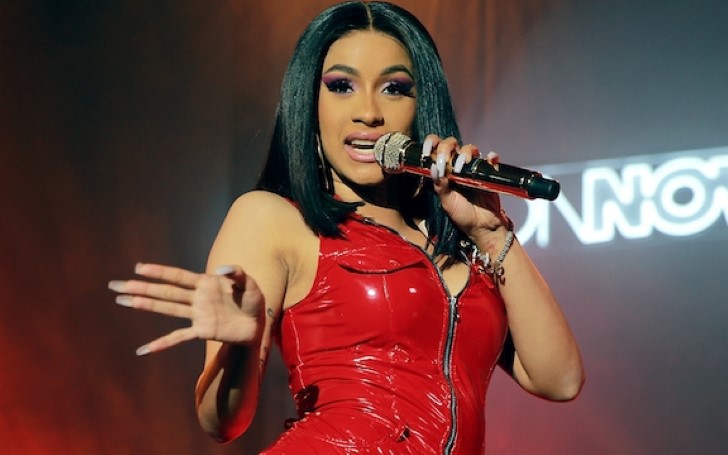 Cardi B responds to backlash for deciding to Trademark her insanely popular catchphrase "Okurrr".
Earlier this month, the "Bodak Yellow" rapper Cardi B filed to trademark her popular catchphrase, "Okurrr" for merchandising purposes.
The award-winning rapper wants "Okurrr" imprinted on paper goods, like cups and posters, as well as a clothing line featuring pants, shirts, and hoodies.
The Bronx rapper responded to criticism over her plans to trademark her "Okurrr" catchphrase.
The rapper regularly used the sound in her music and during interviews, and once described it as being comparable to the sound "a cold pigeon" might make her in her native New York City.
Cardi's company Washpoppin Inc. filed the trademark application on March 11, to trademark the use of 'Okurrr' on merchandise like t-shirts, hoodies and "paper goods – namely paper cups and posters".
Read more: Lady Gaga Defends Cardi B Amid Backlash Over Grammy Win
The rapper later took to her social media to respond to the public scrutiny around the move.
In a post, she said: "Hoes is mad because I trademark 'Okurrr'? Let me tell you something. Every single time I go to a corporate meeting, these folks be like, 'Oh my god, can we please hear you say 'Okurrr'?'
Don't miss: Cardi B Returned To Instagram and Announced Her Collaboration with Bruno Mars
Cardi further said, "Every time I go to a TV show: 'Hey, hey, can you teach me how to say 'Okurrr'?' Every time I go do a commercial: 'Hey, can you finish it off with 'Okurrr'? Do you think I ain't gonna profit off this shit?! Bitch, white folks do it all the motherfucking time, so you gonna be mad at me cos I wanna get some motherfucking money?"
B went on to explain she was going to "secure all the fucking bags" while she was still working. "Let me give you a secret too. It's 2019 bitches, there's a lot of ways to get rich. You've got to get yourself some business, stop minding motherfucking others'."
Also see: Cardi B Back in Court for August Strip Club Fight in Queens
"Okurrr" will officially have 3 R's at the end even though Cardi also made sure to file documents for a version with only 2 R's for the trolls.
-->