What Is Nicole Kidman's Net Worth? All Details Here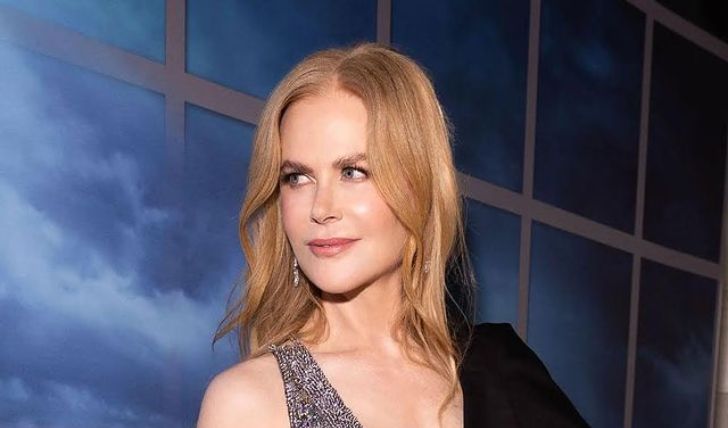 Nicole Kidman's net worth revealed: The complete breakdown here!
An actress and producer, Nicole Kidman is widely known for her extensive work across various genres and productions. Kidman's top-tier career has endowed her with a massive salary and a gigantic net worth. Kidman's accolades include an Academy Award, a BAFTA, Screen Actors Guild Award, two Emmys, and six Golden Globes awards.
Nicole Mary Kidman was born on June 20, 1967, in Honolulu, Hawaii, to her Australian parents. Following a sheepish venture into theatre, as the actress describes herself to be excessively shy growing up, Kidman made her film debut in the Australian drama film Bush Christmas. She didn't shoot to stardom with one film but instead climbed her way to success, a movie at a time.
Inside Nicole Kidman's massive net worth!
The Academy-winning actress has consistently maintained her spot as one of the highest-earning actresses in the world; therefore, Nicole's status as one of the richest stars in the world is sort of given. According to the wealth website Celebrity Net Worth, Kidman has an estimated net worth of $250 million, accumulated via her almost four-decades-long career.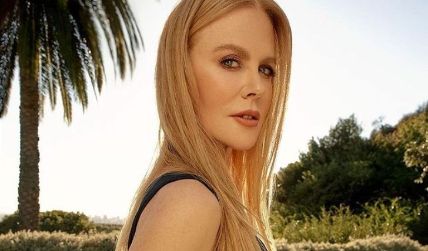 Nicole made her onscreen debut at 16 in 'Bush Christmas.' Photo Source: Instagram
Nicole was only 16 when she debuted with Bush Christmas. Kidman starred in a few television shows and films, including Five Mile Creek, Windrider, Vietnam, and Dead Calm, and slowly rose to recognition. But it wasn't until the 1990 sports film Days of Thunder, alongside her future ex-husband Tom Cruise, that the actress found international acclamation. Nicole was reportedly paid $200,000 for the movie, which became the highest grosser of the year.
Check Out: What is Sharon Horgan's Net Worth in 2022? All Details Here.
Kidman's biting performance in Days of Thunder and her perfectly timed budding romance with Cruise catapulted the actress amongst the most-sought stars. Kidman went on to star in some of the biggest hits of her career, like Far and Away, My Life, Batman Forever, Eyes Wide Shut, Moulin Rouge, and Cold Mountain, for which she won an Oscar and reportedly raked a stunning $15 million paycheck.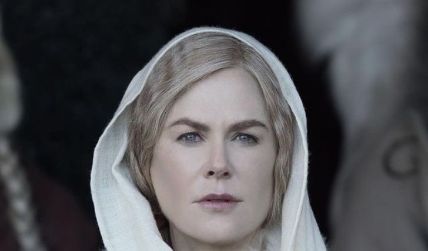 Kidman's international breakthrough came with 'Days of Thunder.'
Photo Source: Instagram
In the early 2000s, Kidman was among the very few elite stars who were raking in millions. The Australian actress's estimated salary at the time was $15 million, except for the 2005 romantic-comedy Bewitched, for which she was paid $17.5 million. While enjoying an imposing career on the big screen, Nicole was also shining bright on the small screen.
Recommended: What is Omarosa's Net Worth in 2022? All Details Here.
Kidman's notable credits in television include Hemingway & Gellhorn, Hello Ladies: The Movie, Big Little Lies, Top of the Lake, and The Undoing, for which the actress raked $1 million per episode. Despite experiencing the peak pretty early, Nicole's inevitable withering fame and downfall seem far from approaching. In her 50s, Kidman is as active as ever and has stacked up many upcoming.
Nicole Kidman's must-watch upcoming!
Before jumping into Kidman's list of approaching projects, here is a look at the actress's recent roles, proving Nicole's thriving profile in the showbiz. Kidman recently starred as Queen Gudrún alongside Alexander Skarsgård, and Claes Bang, in the epic drama The Northman.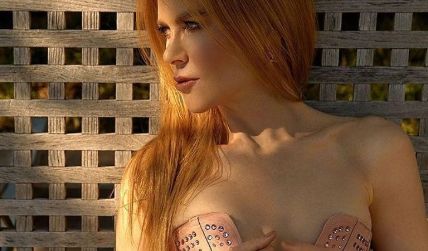 Kidman is set to reprise her role in the upcoming 'Aquaman sequel.
Photo Source: Instagram
The Oscar winner's portrayal of the late actress Lucille Ball in the biographical drama Being the Ricardos, with actor Javier Bardem playing Ball's husband, Desi Arnaz, was called a bad casting at first, but Kidman proved it wrong by giving a Golden-Globe winning performance in the drama. The actress also starred in the Hulu miniseries Nine Perfect Strangers, which is now renewed for a second season. Kidman's most-awaited of her host of upcoming has to be Aquaman and the Lost Kingdom.
Nicole had played the role of Atlanna in the 2018 original Aquaman, which grossed over $1.1 billion. She is set to reprise the role in the upcoming sequel, expected to be released next year in March. Kidman will also be serving as the executive producer and starring in the upcoming Amazon drama series Expats, starring Ji Young-Yoo, Jack Huston, and Sarayu Blue.
Nicole Kidman was excluded from Tom Cruise's career montage!
Kidman was married to Tom for nearly 12 years, during which the pair adopted their children, Isabella Jane Cruise and Connor Antony Cruise. While the two were together, Nicole and Cruise's relationship expanded beyond their marital. The couple has starred in three blockbusters and memorable movies of their career; Days of Thunder, Far and Away and Eyes Wide Shut.
Kidman and Cruise were married for nearly 12 years.
Source: People
Actor Cruise's stellar career was recently wrapped up in a montage at the Cannes Film Festival, but to many's surprise, his ex-wife was nowhere to be seen in the lengthy tribute. Off course, the retrospecting tribute featured the three of Kidman and Tom's starrer, but Kidman remained snubbed until the clips' end.
Don't Miss: Is Melissa Gilbert Rich? What is her Net Worth in 2022?
Before meeting and marrying Cruise in 1990, Kidman had dated Australian actor Marcus Graham, her Windrider co-star Tom Burlinson and even linked to actor Jude Law. The Cold Mountain actress was briefly engaged to singer Lenny Kravitz in 2003. Kidman is in a very low profile and what she claims is a "normal marriage" with singer Keith Urban, who she secretly married in 2006. The pair have welcomed two daughters since.
Stay connected to glamour fame for more.
-->