Nicole Nafziger Reveals She's Not Azan Tefou's Sugar Mama Anymore!
Published Sun Jun 09 2019 By Jessica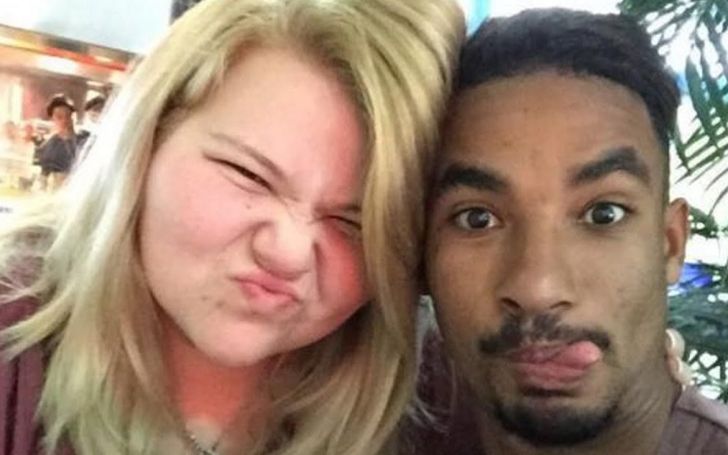 Nicole Nafziger is fed up with everyone claiming she financially aids her fiance Azan Tefou all the time.
'90 Day Fiance's couple Nicole Nafziger and her fiance Azan Tefou got 99 problems but their long-distance relationship ain't one.
Nafziger and Tefou can never take a break from all the drama the audience constantly throws at them.
Since their debut to the show from the beginning, the pair faced a lot of allegations from the fans, and Azan being in a relationship with Nicole for her money and to get the US visa is top 1.
As a matter of fact, it was not just the fans but Nicole's own parents who at one point doubted their daughter's relationship with Tefou.
Nicole, however, never backs down from being defensive with her relationship although it's not always quite easy for her since Azan isn't active on social media.
Nicole Nafziger reveals she's not Azan Tefou's sugar Mama anymore.

SOURCE: In Touch Weekly
In the meantime, not just online, Nicole, who has a daughter May from her previous relationship, decided to be outspoken about her relationship offline too.
John Yates, a blogger and a big fan of the reality show, interviewed Nafziger last week via a live video chat where the reality star revealed about a lot of things about herself and Azan and the financial concern between the two, telling that its no one's business.
Answering to Yates, Nicole makes it clear that Azan actually doesn't receive any of her money as she continued: "Don't think that I'm doing more for him than I am my own daughter, you know?"
Apparently, Nicole is getting her daughter ready for the school soon and this shall also settle the case.
As per the previous revelation, the tv personality is set up to move to Morocco for summer this year to plan for their wedding.
Nafziger then also went on to open up that Azan has a job back in his native country and that he's making his own money. Nicole, however, didn't want to go into further detail about his occupation.
Just last month, Nicole slammed her haters who questioned her relationship with Azan. At the time, she wrote a long statement and shared them on her Instagram story.
In her words, she said: "Azan loves me just as much as I love him," and continued writing: "I know I am worthy to be loved by someone who treats me well. And Azan is that man."
Nicole also revealed to her fans that a YouTube account was soon on the way where she will record and showcase her life with her partner and daughter on the video sharing platform.
Meanwhile, Nafziger is enjoying some quality time with May as the mother-daughter duo pampered themselves at a parlor and got their hair and nail done. She took to Instagram to share the glimpses.
-->