'90 Day Fiance: Happily Ever After?' Star Nicole Nafziger Defends Her Relationship With Azan Tefou
Published Fri May 17 2019 By Jessica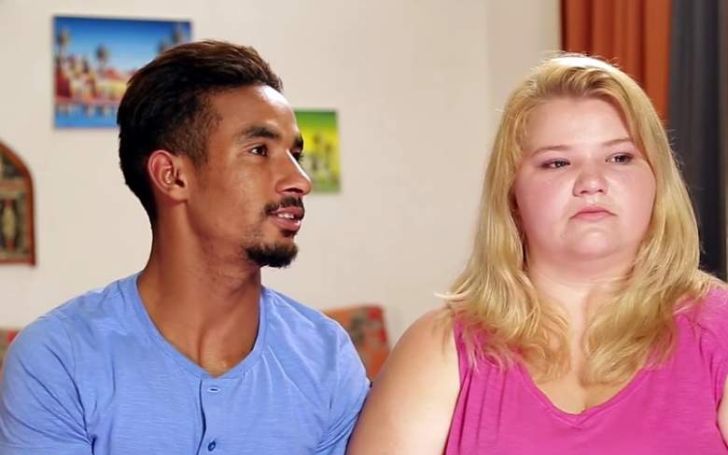 Nicole Nafziger proves Azan Tefou loves her as the '90 Day Fiance' star defends her long distanced fiance.
90 Day Fiance star Nicole Nafziger's relationship with her fiance Azan Tefou has not been easy.
Maintaining their long distanced relationship after the denial of Azan's K1 visa when the couple, especially Nicole, constantly has to hear from the audience that Azan is only using her for US visa and her money is frustrating indeed.
As a matter of fact, even Nicole's own parents were against their relationship in the beginning and sided with the fans.
But, the reality tv star has had enough.
Nicole Nafziger defends her relationship with fiance Azan Tefou.
SOURCE: Nicole Nafziger IG
Taking to Instagram, Nafziger slammed everyone who doubted Azan's love for her. After all, how could people just hudge their love life from what they see on tv, right?
Sharing a long statement on the photo-sharing platform, Nicole straight pointed out at her followers that she is no mental nor delusional.
Nafziger knows her worth and is fully aware that she is worthy to be loved by someone and he is none other than Azan.
Nicole, in fact, insists that no one knows Azan like she does because she has known him for more than three and a half years.
Considering the accusation, the fans frequently make on Azan that he is only using Nicole for her money. Nicole also revealed on the post that she does not regularly financially support her fiance.
According to Nafziger, the reality star also has planned to make her own youtube channel to 'open her followers' eyes' to see that the couple's life is much more than what TLC shows on tv.
Luckily, for the fans, they don't have to wait any longer to witness that. Nicole replied to a fan that she is making her YouTube account soon.
Besides, she also got real about her employment status. Previously, fans were curious and would frequently ask Nicole how the mother of one managed to raise and support her daughter considering she doesn't earn a hefty amount from the reality show.
Her replies? "I have a job but it's none of your business. Yes, I'm on the show but my finances and job are none of your business unless I decide to talk about it."
Nafziger, however, mentioned that she doesn't work at Starbucks anymore.
Also see: Ellen Pompeo Slams Bachelorette Creator As She Defends Kelly Ripa!
Nicole then answered some of the fans' questions on their plans for their upcoming journey. The blonde woman opens up that Azan is planning to apply for another k1 visa, but if it gets rejected again, the two will go for a spousal visa.
Talking of spousal visa, this definitely suggests the two might eventually tie the knot, something the engaged couple have been planning for a long time but kept failing at.
-->